Reading Time:
4
minutes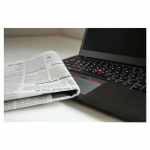 We're ready with a second helping of Amazon seller news for Q3 2018, and we hope you're hungry for information, because this edition of our Digest is as filling as ever.
Holiday Selling Guidelines for Toys & Games
In an attempt to stop pop-up sellers from closing down shop in January and making off with profits, Amazon will only allow eligible merchants to sell in the Toys & Games category this holiday season. From Oct. 17, 2018 to Jan. 5, 2019, the Toys & Games store will effectively be accessible only to MFN sellers who meet the criteria in the new selling guidelines and FBA sellers.
For MFN fulfilment, the guidelines state that eligibility is restricted to sellers who have sold their first item in this category before Aug. 18, 2018. They also need to have shipped at least 25 orders for products in any category from the start of August to October.
Amazon will send notifications of eligibility by October 17. Until then, merchants planning to sell via MFN need to monitor and optimize their customer metrics. Minimum performance requirements may vary between marketplaces, but they generally include:
Pre-Fulfilment Cancellation Rate of no more than 1.75% in September 2018;
Maximum Late Shipment Rate of 4% throughout September 2018;
ODR no greater than 1% on October 1st of this year.
Enhanced FBA Shipment Tracking
FBA shipments sent to the fulfilment center can now be tracked more closely thanks to a couple of new shipment statuses. Once Amazon receives a shipment at the interim warehouse, it's marked as "FC Transfer" and the items are available for sale. When the fulfilment center processes the shipment, the status changes to "Units available", meaning the items are available for Prime shipping.
Compensation for Lost and Damaged FBA Inventory
Amazon's reimbursement policy for FBA inventory has changed to include compensation for damage or loss sustained while under its control. Amazon will either replace the items for other ones with matching FNSKU or reimburse sellers.
The compensation will be based on sales history and average selling price for FBA offers. Seller's proceeds will also exclude VAT, calculated based on the standard local rate or the product tax code (for sellers enrolled in the VAT Calculation Service).
Revamped Seller Central Manage Orders Page
The Seller Central Manage Orders page comes with several new features. Sellers who need more time before reverting to the new version can use the toggle feature to switch back to the classic page for a limited time only. Feedback is welcome and sellers are urged to use the 'Rating this new page' hyperlink at the top or the Feedback button at the bottom left side of the screen.
View Lightning Deal Performance Results
You can now check how well your Lightning Deals went. If they've ended recently, then they'll be included in retrospective reports that track their performance. The metrics currently displayed show the number of units sold and resulting revenue per deal, as well as waitlisted items. For more information, visit the Lightning Deal Performance Results help page.
Automatic Enrolment in Pan-European FBA
Sellers who have enabled Pan-European FBA on their Amazon accounts will see eligible ASINs automatically enrolled in the program for free. This effectively means that, for items listed on all Amazon Europe marketplaces and linked to the same inventory in the fulfilment center, Amazon will ship units stored at the fulfilment center nearest to the buyer.
Amazon Defends Rekognition Software
Based on a recent American Civil Liberties Union experiment made using Amazon Rekognition software, civil rights activists are trying to stop the company from selling its facial recognition software to the police. A brief video presentation is available below:
In response, Amazon claims the experiment was flawed and misinterpreted, with confidence levels that are far too loose. Also, this software can help find missing people and prevent crime; therefore, its potential misuse is not sufficient reason to stop collaborating with the police.
Amazon Part of USPS Lobby Group
A presidential task force has been charged with putting together a report by Aug. 10 recommending widespread reform for the USPS. In response, the Package Coalition was set up to prevent a possible USPS price hike, according to Reuters. Amazon is one of many retailers and logistics companies that joined the lobby group, which is headed by John McHugh, formerly a postal service subcommittee chairman and a member of Congress.
Free Echo Spot Offer Too Good to Be True
For a few hours at the end of July 2018, the white version of the Amazon Echo Spot device was available for sale on Amazon.com for $0. Customers who ordered the Alexa-enabled device were sent emails soon after telling them that the price was due to a technical error and their orders would not be fulfilled.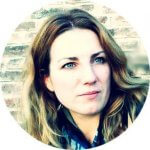 1db 1 vvvvvdeb`
Melanie takes an active interest in all things Amazon. She keeps an eye on the latest developments and keeps Amazon sellers up to speed.