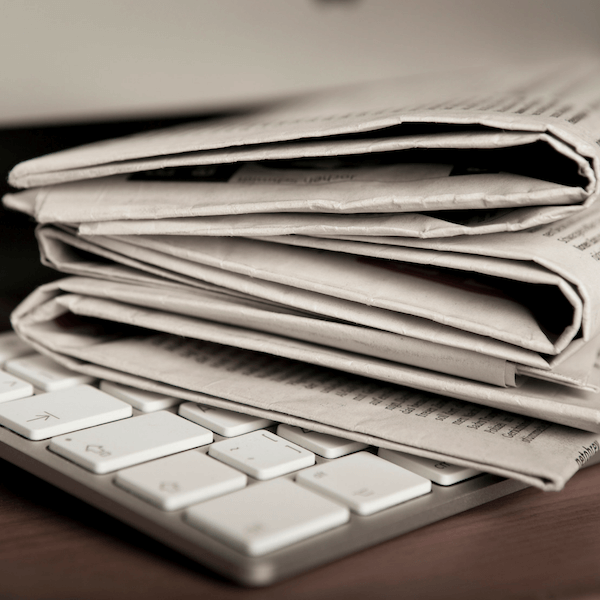 New opportunities for
private label
This is what you call products manufactu… More
sellers, changes to selling requirements, and an unusual car rental service. Just a taste of the latest seller news. If you'd like to know more, satisfy your curiosity with this month's edition of the Amazon Digest.
Amazon Private Label Opens to Sellers
Dozens of selling partners produce items exclusively for sale as Amazon.com private labelThis is what you call products manufactu… More. DigitalCommerce360 counted 330 Amazon ExclusivesBrand owners who enter into an online ex… More and 135 PL brands earlier this year. But PL is starting to pick up momentum on European venues too.
Tamebay claims that Amazon plans to add at least two brands to the PL tally, umi and eono. And it's recruiting EU-based merchants willing to give up their brand so that they can sell through Amazon. Anyone interested is advised to send a query to Amazon.
No Image Changes Before Prime Day
Amazon has notified some sellers that may not be able to add or remove images for some of their ASINs until July 18, 2019. Affected listings will only become obvious as sellers try to upload their images. If you make image changes on or before Prime DayPrime Day was initially a one-day sales … More, please check your feed processing reports for errors.
FBA Small and Light Changes
Amazon.com is setting a new bar for what constitutes an FBA Small and Light item. Starting July 27, 2019, the maximum weight for qualifying items will drop from 1 pound to 10 ounces. And the maximum asking price will be lowered from $15 (initially $10, as seen in the video below) to $7. Oddly, there was no mention of the change on the FBA News page.
Anything enrolled by the end of July 26, 2019 will continue to be considered Small and Light. But only until January 26, 2020. And only as long as the sale price is no more $15. Note: the enrollment guide doesn't mention if coupons and promotions affect eligibility.
New Requirements for Wireless Accessories
We mentioned new PPU requirements in Amazon Digest V. We also talked about the ASIN crackdown. Somewhere between the two, Amazon managed to slip another change past us.
This one is about phone model compatibility. It was announced on the Seller Forums. If you sell wireless accessories, please update your listings as explained below.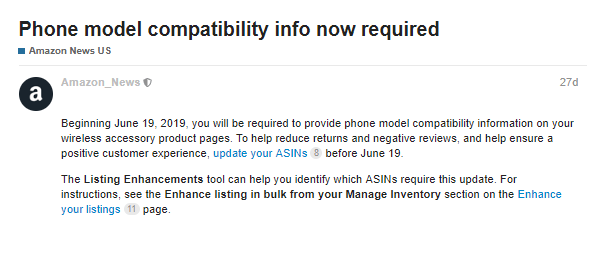 Amazon Car Rental Business in Spain
When car rental company AVIS started offering Amazon benefits in the USA, we thought nothing of it. Now Spanish customers can rent cars for 3 or 4 years on Amazon.es. It's all thanks to a long-term rental program called Amazon Motors.
For as little as €250 per month, customers can forget about taxes, repairs, maintenance, insurance, and roadside assistance. And they also get free upgrades to newer car models.
Shipping with Amazon Comes to the UK
Shipping with Amazon is a service that enables sellers to have all their shipments collected and delivered by Amazon. This includes products sold on other platforms. A recent job ad suggests the service is being extended to UK-based sellers as well. Keep in mind most sellers in the UK rely on couriers that only collect on certain days of the week.
More QR Code Returns on Amazon UK
It's getting easier for UK customers to return products to Amazon. Some drop-off locations offer label-free QR code returns, just like in the USA. Doddle stores (in Morrisons supermarkets) are an example.
But that's not all. Despite the Post Office not being mentioned on help pages or return summaries, it also accepts QR code returns now. Why does it matter? There are just under 500 Morrisons supermarkets, and just over 11,500 Post Office branches.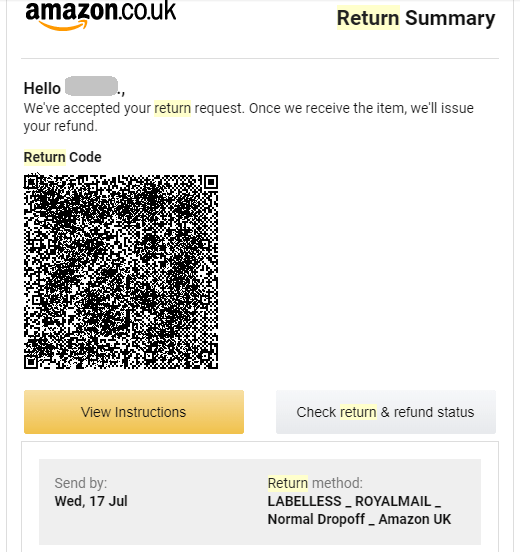 Amazon UK Buyers Can Hide Orders
Amazon UK customers can now choose which orders to display on the 'Your Orders' page. The Hide Orders tool can hide up to 100 orders at any given time. The feature applies to all orders, however old. Customers who change their minds can reinstate the orders for display within seconds.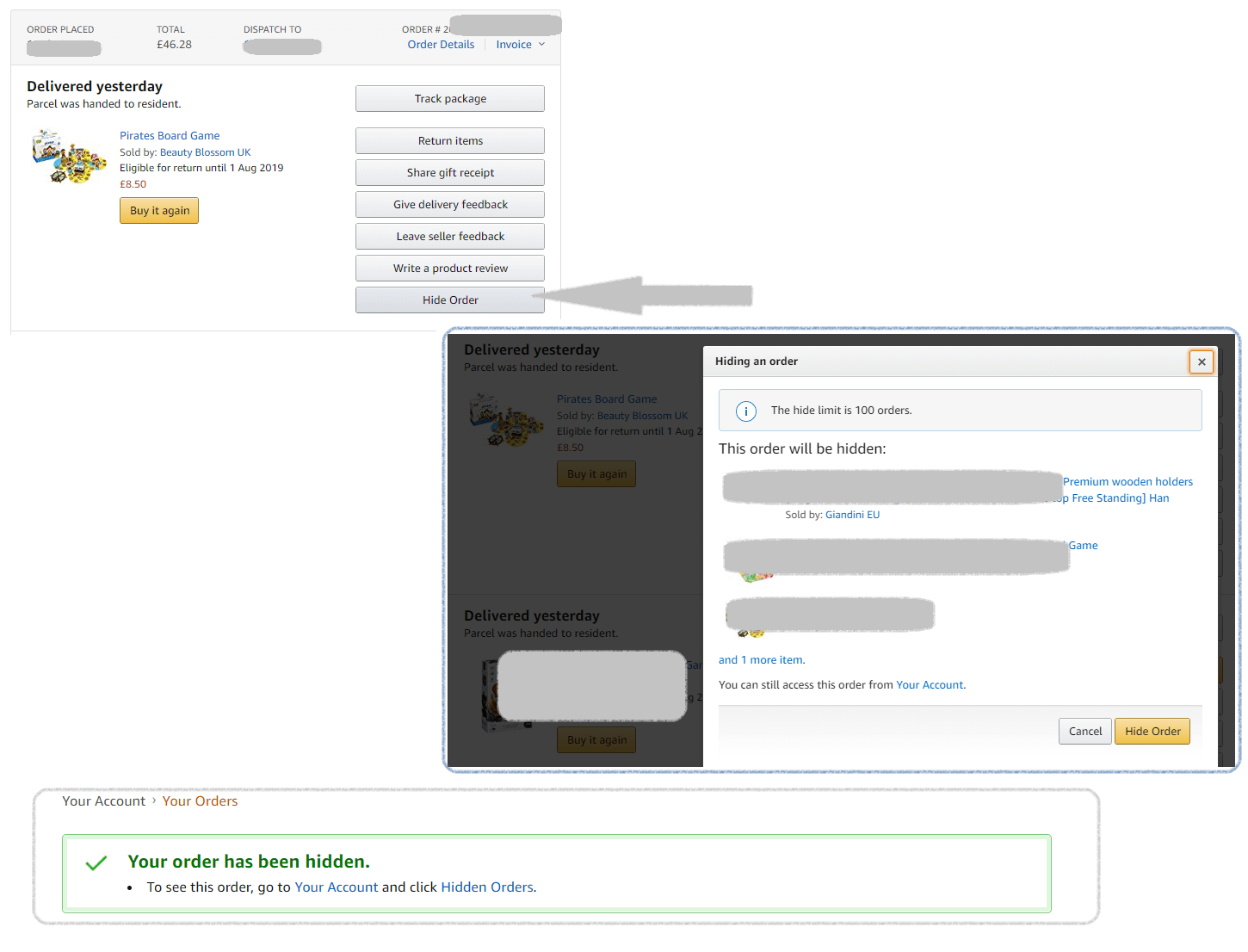 Screenshot of Hide Order Tool
Possible Clamp Down on Product Variations
Just as Amazon celebrates its 25th birthday, consumer research company Which? reveals the scale of its fake review problem. It was only a few months ago that Amazon revealed it was a victim of fraud. Its latest challenge is product variations: dishonest sellers hacking into accounts to produce tens of variations, just so they can conjure up more fake reviews and top the search page.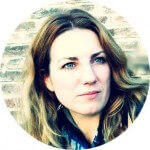 Melanie takes an active interest in all things Amazon. She keeps an eye on the latest developments and keeps Amazon sellers up to speed