Reading Time:
5
minutes
Here we are, mere weeks away from some of the most important sales events of the year. As we step into the new month, we bring you the latest Amazon seller news to help you prepare for the exciting days ahead.
Amazon: Discounts on Us
Third-party sellers may have noticed their prices being slashed by up to 9%. It's because Amazon is offering discounts on behalf of third-party sellers and bearing the added cost.
According to e-Commerce Times, the aim is not only to increase sales, but also to motivate new third-party sellers to list on Amazon. The same source claims sellers with price parity deals can opt out of the program at any time.
No Seller Initiated Contact for FBA Gift Returns
As of Oct. 30, 2017, sellers are no longer allowed to contact buyers concerning FBA orders with items designated as gifts, if the message is concerning a return. However, sellers are allowed to respond to these messages if they are initiated by the buyers.
Two-Step Verification Now Mandatory
Seller CentralAmazon Seller Central is a portal or a h... More users who haven't enrolled in Two-Step Verification (2SV) before Nov. 1, 2017 are now unable to access their Seller CentralAmazon Seller Central is a portal or a h... More account until you enroll. This includes every account user with permissions to administer the account.
FBA Subscribe and Save Fees Reduced for a Year
Amazon.com will be reducing its FBA fulfillment fees for an entire year starting Nov. 28, 2017. It applies to all products enrolled and purchased through the Subscribe & Save program, which is free. Sellers offering a 15% Subscribe & Save discount on the price of their products will see their FBA fulfilment fees lowered by $1.25 per order.
Sponsored Product Campaign Tips from Amazon UK
Amazon UK recently launched an e-mail campaign to help sellers optimize their ads. Those who have registered for Sponsored Products are advised to:
Launch Automatic Targeting campaigns to capture the most relevant search terms and keywords;

Create Manual Targeting campaigns using the insights you gathered from automatic campaigns;

Run campaigns throughout the year;

Adjust bids, tweak keywords, and review performance at least once a week;

Visit Campaign Manager at least 1-2 times per week to regularly review performance and adjust your bids. Increase bids on very popular keywords or ones with very low impressions;

Set aside a minimum daily budget of £10.
New Way to Manage Seller FeedbackA performance rating on a scale of 1 to ... More
The FeedbackA performance rating on a scale of 1 to ... More Manager page is your go-to for everything related to seller feedbackA performance rating on a scale of 1 to ... More. Scroll down to View Current FeedbackA performance rating on a scale of 1 to ... More, select Actions, and then contact the customer personally, make a formal request for a removal or post a public reply to said feedbackA performance rating on a scale of 1 to ... More.
You don't need to enter the order ID anymore when you're asking for the feedbackA performance rating on a scale of 1 to ... More to be removed. What's more, you can filter the feedbackA performance rating on a scale of 1 to ... More results by rating (positive, negative, or neutral). You can also appeal if you don't agree with Amazon's decision not to remove feedbackA performance rating on a scale of 1 to ... More.
New Restock Inventory Page
The Inventory Dashboard now features the Restock Inventory page. This report is available for download, and it shows a list of products you should consider restocking on. Should you choose to replenish your stock, the report will suggest the number of units and the best time to reorder the products.
Order Reports Feature New Columns
Amazon wants all sellers to have access to the same reports across all venues. Every order report generated from Amazon seller accounts will now include these columns:
is-business-order

is-premium-order

is-prime

already-paid for New Order and Unshipped Order Reports

cod-collectible-amount for New Order and Unshipped Order Reports

payment-method for New Order and Unshipped Order Reports

payment-method-fee for New Order and Unshipped Order Reports

fulfilled-by

shipment-status
"FC Transfer" Shipment Status
You may have noticed a change in the way Amazon marks shipments sent to Fulfillment Centers (FCs). In the weeks leading up to Black Friday, more and more items have been sent to interim warehouses and marked as "FC Transfer". This means that Amazon is shuffling shipments around between different FCs.
These units are available for sale on Amazon, but Prime shipping will only be enabled when they are delivered to a fulfillment center. At that point, their status changes to "units available" and they qualify for Prime shipping.
To check your shipment status, go to the Shipment contents tab and click on the drop down box next to Received Quantity. If the status of any of your units is "FC Transfer", go to Reconciling Your Shipment.
Lower Fulfillment Fees For FBA Small and Light on Amazon UK
The maximum price threshold for FBA Small and Light has raised from £7 to £9 on Amazon UK. This means that fulfillment fees for these items are lower than standard FBA.
Amazon Shipping to EU on Behalf of UK Sellers
As of Oct. 31, 2017 Amazon UK ships eligible ASINs to customers from 26 Countries in the European Union. Sellers with eligible products are automatically enrolled into the EU Shipping Program, a unified platform for shipping to EU member states. There are no additional fees for this program and Amazon handles delivery.
Sellers are urged to remove Prohibited Products from the EU Shipping Program.If your account has been auto-enrolled and you'd like to revert to previous settings, go to the "Shipping Programs and Export Settings" page and make the changes manually.
Invoiced Orders on Amazon UK and JP
Qualified Business Customers are now able to pay for their orders on Amazon.co.jp and Amazon.co.uk using the latest payment method: Pay by Invoice. Invoice-enabled B2B buyers now have access to all of the products available on Amazon, as third-party seller listings have automatically been made available for invoiced purchasing.
Amazon handles credit risk assessment, billing, collection activities, and all other aspects of these transactions. Amazon guarantees these payments and your account will be credited even if the buyer defaults on the payment.
The credit is applied directly to the seller account when payment is received, but no later than 7 days past invoice due date for Amazon JP orders and 15 days for Amazon UK. This due date is usually at the end of the calendar month following the shipment date. Proceeds from invoiced sales will usually be included in the next remittance cycle.
Alternatively, sellers can opt for the "Get Paid Faster" service for invoiced orders by changing their payment settings. This releases the money into their account immediately after shipment. However, they would then pay a processing charge of 1% of the invoiced amount per transaction.
Business Customers Get New Search Filter
Business Customers have been able in the past month to filter their search results on Amazon by type of seller. More specifically, they can now choose to see only products listed by badged Business Sellers.
To increase exposure for your items with the Business Seller badge, activate the VAT Calculation Service for free. Your listings will display VAT-exclusive prices and a VAT invoice will be generated for every order. Also, Business Customers will be able to download VAT invoices directly from their accounts.
Europlug Products Eligible for Pan-European FBA
The Europlug is a domestic AC power plug with two round pins used across Europe. Products with this type of plug or related to items that have it are now eligible for the Pan-European FBA program. To enroll a Europlug related product into the Pan-European FBA program sellers need active FBA offers on the following venues: Amazon Germany, France, Italy, and Spain.
Eligible products can be enrolled automatically if they have active listings as described above. To enroll them, go to Cross-Border Fulfilment Settings and select the option to enable Pan-European FBA ASIN Auto Enrollment.
As you can see, the last few weeks have been very eventful for Amazon sellers, but there's more to come. So please follow our blog and don't miss this year's last edition of our Amazon Account Holder Digest, with essential information for your pre-holiday plans.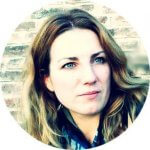 Melanie takes an active interest in all things Amazon. She keeps an eye on the latest developments and keeps Amazon sellers up to speed.