Sellery, our flagship product, is a powerful, highly customizable real-time Amazon repricer. It helps our customers significantly increase their sales & profits to new levels. A feature called, Smart Lists, is a big part of such success. Based on criteria important to your business strategies, Smart Lists are dynamically updating buckets of your listings. Read more to learn about Sellery Smart Lists. Discover how they can help increase Amazon sales, profits, and Buy BoxThis refers to the situation where a sel... More ownership.
Why Should I Segment my Listings into Sellery Smart Lists?
One thing we've learned over the past 15 years of providing inventory management and repricing software to Amazon sellers, is that one repricing strategy does not fit all. There are too many variables within Amazon's Buy Box algorithms and between different product categories and competitive landscapes. Because of that, finding a repricer that can segment inventory and apply different strategies to those groups is very important. In fact, it's the key to maximizing sales, profits, and Buy Box ownership. You wouldn't want to price low-cost-high-profit items the same as items with high cost but pennies for profit.
 Smart Examples of Sellery Smart Lists
FBA Inventory Age-

As we sellers know, there are costs to doing business via Amazon FBA. Amazon charges packaging and handling fees to fulfill all FBA orders. That's in addition to the commission they collect per sale. They also charge sellers for keeping inventory in their warehouses. These are called Long-Term Storage Fees or,

LTSFs

. Amazon assesses LTSFs twice a year for inventory in their warehouse 6 months or more. Using Sellery Smart Lists, users can segment their FBA items based on their time in the warehouse. Then automatically apply deepening discounts to items as they age. The goal is to move items out before they are assessed for the LTSFs.
Sales Rank- Group items by sales rankThe sales rank of products on Amazon ind... More to quickly identify hot items or items that might not be popular sellers. If an item's sales rank changes to fit the criteria of a new list, Sellery will automatically move it. Once moved, a new pricing strategy is automatically applied. This can help sellers capitalize on hot selling items without having to manually identify them out of thousands of listings.
In conclusion, being able to segment your inventory is a key ingredient for Amazon selling success. Use this blog code word 'SmartSmart' before November 2017 for an additional week of free trial time (3 weeks total). Just sign up here today and email us at Sellery@SellerEngine.com with the code word and we'll apply the additional week.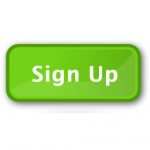 Thanks for reading! As always, please do reach out in the comments below if you have any questions.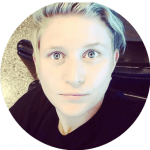 Kate is an avid reader/writer, world traveler, dog lover, lead singer in a band, and Amazon extraordinaire. She loves long walks in pretty much any setting and helping Amazon sellers grow and succeed.