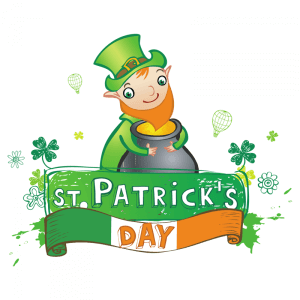 From cutting back on excess packaging to reaching out to eco-conscious customers, there are plenty of ways your company can 'go green' for St. Patrick's Day. Here are 7 tips for a more sustainable business.
March 17 is here and it came with a cavalcade of parades, floats, shamrocks and people donning green hats to celebrate the Feast of St. Patrick.
Places like Chicago go all out and dye their whole river green. While we salute Chicago's enthusiasm, we thought we'd try 'going green' metaphorically. Here are 7 easy tips on how to make your business 'greener':
1. Use Recyclable Packaging
Do you wrap your items in layers and layers of padding? Packaging materials like bubble wrap and Styrofoam peanuts can be costly. They also usually get thrown away after unpacking.
Unfortunately for the environment, messy Styrofoam isn't even biodegradable. So eco-conscious customers won't take too kindly to being showered with packing peanuts when they open their box. Consider switching to recyclable packaging or biodegradable packing foam.
2. Go Paperless
Consider emailing invoices to your customers instead of printing them. This saves paper and money, and cuts down on office clutter. There are various comprehensive paperless solution providers out there, and Go Paperless is just one such example.
3. Sell 'Green' and Clean
This may not apply to every business, but certain categories of items tend to contain materials banned or restricted by Amazon because of the way they're produced. Since you don't always know the manufacturer, it pays to comply with Amazon's 'restricted items' policy at all times.
Going through your stock and carrying out a 'restricted items' purge is a good way to avoid pesky performance notifications and listing suspensions. But should you receive them just the same, our Services Team would be happy to help.
4. Promote This Greener & Better Business of Yours
Green is the new black. Eco-conscious consumers will actively seek out the greener option from lists of competing offers. So don't be shy. Be sustainable!
Calculate your carbon footprint using one of the many free calculators out there, such as the WWF version, compare your findings with competitors and share with customers. If at all possible, look into powering your website with wind energy and mentioning to your customers that you run an eco-friendly site.
5. Go Local
Given the size of Amazon, you'd probably think this won't work, but mentioning your location will likely attract customers in your area looking for shorter shipping times.
Also, try to find local suppliers to cut down on transportation time, greenhouse gas emissions and to ultimately help your community. Browse business directories, attend small business meetups in your area and ask your local officials for help, if need be.
6. Invest in Earth-Friendly Products
It's no secret that the market for eco-friendly items is huge. From recycled paper products to solar-powered electronics or compostable plastics, people are coming up with more sustainable products every day.
Get in on that growing market early, and invest in earth-friendly goods. Don't expect to buy Soylent Green any time soon, though. While you're there, look into getting a green badge for your product.
7. Donate to Environmental Organizations
Offering an environmental organization your support with regular donations, however small, is a great way to show that you're in it for the long haul. This could also open up new business opportunities for you, once their other donors find out you're supporting the cause.
Amazon is also doing so via their Amazon Smile program. You can check out more about the program here.
We're hoping to reduce our carbon footprint this year, too. We also try to do our part to help you reduce yours. After all, who needs paper when you have Sellery doing all your price calculations for you? So, care to share your green resolutions for 2017? Drop us a line below.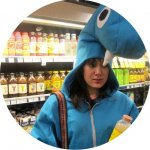 Vanessa is part of the Services Department and is one of the first employees at SellerEngine. She enjoys reading and cats, and goes by the saying "A little nonsense now and then is relished by the wisest men."