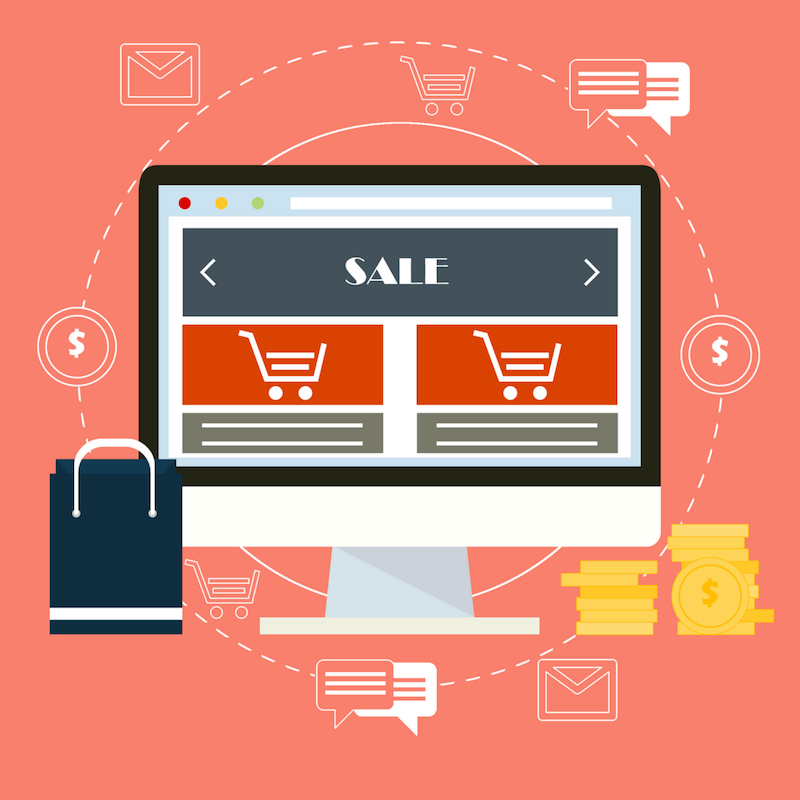 Now that the sales are over and the dust has settled, it's time for online retailers to crunch those numbers. Let's follow up on this year's figures for Black Friday on Amazon and elsewhere.
With Thanksgiving weekend out of the picture, it's business as usual for Amazon sellers. But as Cyber Monday sales thin out, it's also time to tally the numbers. And it looks like there's plenty to be thankful for this year.
Adobe Analytics reports that this year's sales were off the charts. Based on their recent estimates – as yet unconfirmed -, various trends and records were set this Black Friday. Here's a brief list of takeaways from BFCM 2019:
New Records Set on Black Friday 2018
As you can tell from Fig.1, BFCM was very lucrative this year. Here's why:
Amazon claims it sold 180 million items from Tranksgiving to the end of Cyber Monday;
Cyber Monday raked in over $7.9 billion in sales, according to Adobe Analytics, making it the USA's biggest online shopping day;
Thanksgiving weekend 2018 (Nov. 24 & 25) topped all other online shopping weekends in the U.S. with $6.4 billion worth of sales;
Online sales rose this Black Friday by 24% to a whopping $6.22 billion (all-time U.S. Black Friday record);
Thanksgiving Day saw a 28% rise in online spending to $3.7 billion in the U.S.A. (fastest-growing day for e-commerce in U.S. history);
Over $2 billion were made in smartphone sales, nearly half of which were on Thanksgiving Day;
Smartphones drove a record 54.4% of traffic on Thursday, raking in a 36.7% share of revenue.
New Trends for Black Friday 2018
Thanksgiving weekend is picking up momentum (as you can tell from Fig.2);
Cyber Monday is being outshined by Black Friday, if the estimate is correct;
Promos are launched earlier and many of them online;
Sales are higher, but people spend less per item.
Other Black Friday Factoids:
33.5% of orders placed on Friday were via mobile devices;
10% more prospective smartphone buyers committed this Black Friday than last year;
73% more "click-and-collect" orders on Friday than Thursday;
More big-ticket items (worth on average $146) were bought with phones;
Thanksgiving Day's online prices rivaled Black Friday's (which explains the hike in Fig.2);
Desktop traffic share fell from 44.3% to 36.5%;
Tablets lost 0.5% traffic share and generated only 9.1% this Thanksgiving;
Desktop orders continued to generate the most revenue, despite the drop in traffic, while gadgets shared 52.8% of the revenue between them, according to MarketWatch.
Food For Thought:
Adobe Analytics expects to tally $38 billion in online sales from Nov. 1 to Thanksgiving Day. That's 18.6% more than last year. That equates to nearly $2 billion worth of sales per day in the lead up to BFCM.
Some $4.3 billion were presumably lost due to cart abandonment. Wait, there's more. These were just the carts with smartphones in them.
Adobe thinks $124 billion will be spent online during the holiday season in the U.S.A.
Hopefully, we've helped you visualize some of the changes happening in the world of online retail so that you can take stock of your business needs for the holiday sales season. We also hope you've had a great BFCM on Amazon this year. As for Amazon, Black Friday was always going to be a big win for the world's largest e-tailer.

Melanie takes an active interest in all things Amazon. She keeps an eye on the latest developments and keeps Amazon sellers up to speed.