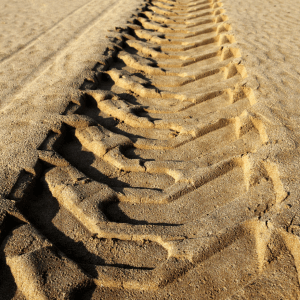 Amazon is trying to weed out unreliable merchants by making tracked services compulsory to US and Canadian sellers, and by checking the validity of every tracking number. As sellers comply with Amazon's Valid Tracking Rate, we're learning a lot from merchants who share their experience, and we're eager to pass these findings on to you.
Amazon.com has set out to make tracking numbers compulsory, so it launched the Valid Tracking Rate (VTR) indicator last year as a way to gauge MFN sellers' efficiency. Amazon Canada is ready to follow suit, and it's also raising its standards by calculating VTR for marketplace sellers.
In a nutshell, what constitutes a 'valid' tracking number is one that has been scanned at least once by a courier en route to the customer. The valid tracking rate, on the other hand, looks at how many of these shipments are on record over 7, 30 or 90 days. This rate takes into account only orders dispatched more than 2 weeks back, so keep that in mind if you're double-checking Amazon's calculation.

Setting the Scene
Our post from July 2015 mentions that valid tracking numbers were initially required for at least 95% of orders for products in the Shoes and Office categories only. Then, in November of last year, Amazon announced that it would expect the valid tracking rate for all US and Canadian sellers to be at least 95% as of February 1, 2016, as our next post on the topic revealed.
Back then, we expected compulsory VTR to have a few setbacks, among which the possibility that:
Tracking numbers for orders canceled at the customer's request would count as invalid because they've never been scanned by the carrier.
Mix-ups at the carrier's depot or anywhere else en route to the customer would affect the VTR.
Reality Sinks In
What we didn't expect was for sellers to experience some of these issues:
The parameters that make up the VTR formula can be vague or wrong, such as how far back Amazon will go with the shipping timeframe. This means that your exported reports won't give you a clear picture of your performance in the short and long-term because they include orders outside the expected time frame.
The type of shipping service used isn't taken into account, and so orders sent with a First Class envelope, for instance, could count against you.
The parameters themselves are of little use to you. The Delivered on Time parameter, for instance, should have included orders dispatched, tracked and not delivered on time, when in fact, it takes invalid tracking orders into account as well.
Needless to say, the change was bound to come with some errors and complications. In Amazon's defense, its support staff has admitted sellers are right to fight the numbers, or ask for exceptions from the new policies when they have an international business.
If you're worried about your Valid Tracking Rate, remember that Amazon will put off suspending the account by sending you several warnings, and extend the grace period to allow you to state your case, just as it does when it's testing a new parameter. You can't expect them to tweak the general formula in the meantime, but you can try to persuade them to make an exception, to adjust the timeframe, or to exclude certain orders from your VTR computation.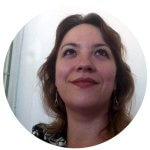 Elena is part of the Business Development team at SellerEngine. She explores online expansion opportunities and goes by the saying
"If you can't explain it simply, you don't understand it well enough"