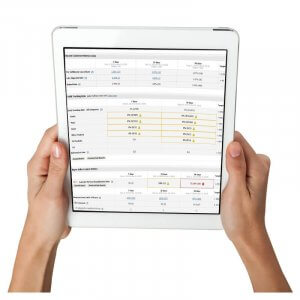 Amazon's prepping for its busiest holiday season yet, and the excitement and bustle is bound to trickle down to the sellers in more ways than one. As is the case every year before Christmas, sellers will be pleased to avail themselves of a few more options and account features, but will also be faced with a few restrictions.
Read on to find out what Amazon's been up to lately, and how this affects you.
There's never a wasted moment when you're the largest e-retailer in the USA. The latest suite of changes it brings to the table promises to make the customer's experience an even safer one. It's a considerable list, so we've compiled some for you to peruse now, and some in a post to follow.
Feast your eyes on three of Amazon's most recent announcements, if you will:
1. Valid Tracking Rate for All
It seems like only yesterday that Amazon.com introduced compulsory tracking numbers for two of its ranges, namely Office Products and Shoes. Lo and behold, it's extending the requirement to all MFN sellers and product categories starting February 2016. Amazon.ca is following suit after announcing the same grace period is applicable to all MFN sellers.
As we mentioned in a previous post, the Valid Tracking Rate should be 95% or above, and the 3-month grace period is meant to help sellers make arrangements to reach that target. This rate includes all the shipments with a tracking number on record that has been scanned at least once by the carrier, out of all the shipments confirmed over a 7, 30 or 90-day interval.
Freight shipments, Standard Mail and First Class envelopes are excluded from the scheme, and the calculus comes with a 2-week lag to make the data statistically relevant. Sellers using regional carriers are urged to switch to Amazon's 'integrated' carriers, or to buy tracked labels from Amazon.
The list of supported carriers includes: UPS, UPSMI, USPS, DHL, DHL Global Mail, FedEx, FedEx Smartpost, OnTrac, Newgistics, Canada Post, Lasership, EMS, EUB. Since USPS, FedEx, DHL and UPS provide tracking numbers for free, the feature is accessible to most sellers.
Still, that doesn't mean it will be of much use to customers when the carrier's scanner malfunctions, or some other issue pops up in transit. To avoid further complications, Amazon recommends that you only confirm a shipment once the carrier's scanned it once.
Until such time as Amazon finds a way to disregard these anomalies, sellers will have to think long and hard about the carrier they entrust with their shipments. That's why monitoring these metrics in the Account HealthAccount Health is an Amazon page which c... More section is crucial to reaching and maintaining the 95% target.
Amazon sellers are urged to maintain a valid tracking rate of 98% or above and an on-time delivery rate of 97% or higher to qualify for reduced Handling and Transit Times. They may also qualify for Premium Shipping Options. Should performance drop from green to yellow, though, a warning email will crop up in their inbox.
2. Amazon Crackdown on Ink and Toner Cartridge Listings
Starting November 19 2015, you may need approval to list some ink and toner cartridges on Amazon.com. The list includes just under 700 ASINs, and it's subject to change. Amazon sellers can apply to become eligible to sell these products if they send three brand invoices issued within the past six months for 30 units of such products or documents issued by manufacturers confirming that the sellers are authorized.
Meanwhile, inbound shipments will be refused, and any inventory left over must be sold or removed by the end of next week, or Amazon will dispose of it. Submit your removal order by November 19 to recover your FBA inventory, and Amazon will reimburse your FBA Return/Disposal Fee.
Hazmat items (hazardous materials) are also eligible for reimbursements if the Multi-Channel Fulfillment program is used to have the products returned to sellers, rather than the Removal Order option.
3. FBA Partnered Carrier Programme for International Shipments
The Partnered Carrier Programme now applies to international shipments consisting of small parcels bound for fulfilment centres across Amazon's five European marketplaces. FBA sellers who use Multi-Country Inventory can now tap into the rates Amazon negotiates with international carriers. The change is visible in Seller CentralAmazon Seller Central is a portal or a h... More, with fee estimates provided for the partnered carrier depending on the type of shipment.
That's a wrap for the day, folks, but please be sure to check out this weekend's addition to the series, which will be covering some of the latest changes to how performance indicators are displayed in Amazon Seller Central, and will be introducing you to some newfangled metrics.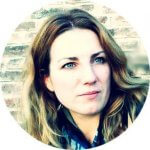 Melanie takes an active interest in all things Amazon. She keeps an eye on the latest developments, and keeps Amazon sellers up to speed