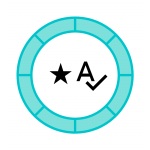 With the recent addition of Automatic Pricing Rules to Sellery, our algorithmic Amazon repricer, it's time to look at how you can combine Automatic rules with more traditional Custom ones in order to beat your competitors and win the Buy BoxThis refers to the situation where a sel... More.
Automatic Pricing Rules offer an out-of-the-box solution for new and old users of Sellery, designed to save time that would otherwise go into configuring the repricing algorithms, while still getting the benefits of using an Amazon repricing software. This new type of Pricing Rules can be useful to all types of users, from veterans to those just exploring Sellery in their free trial period.
While applying these rules, Sellery will try to maximize your revenue by attempting to win the Buy Box. When possible, the repricing algorithm will share the Buy Box with other users. This increases your chances of getting sales în a competitive environment. If sharing isn't possible, the algorithm will attempt to win the Buy Box outright, while still keeping your prices as high as possible in order to preserve your profit margins.
On the other hand, Custom Pricing Rules allow you to customize the pricing strategies used by our algorithmic repricer in several ways. This enables users to compete exactly the way they want to. Such pricing rules are your go-to if you need a more custom solution in order to beat competitors in your particular market.
When using both Automatic and Custom Pricing Rules, we highly recommend that you set up proper upper and lower limits for your items. Doing so will prevent you from selling at a loss while Sellery attempts to win the Buy Box, should any mistakes creep up in your Pricing Rule settings.
As explained in our previous blog post on Automatic Pricing Rules, applying both kinds of Pricing Rules is done in exactly the same way:
group up your items into Smart Lists,
create your Automatic or Custom Pricing Rule,
then head to Settings > Pricing Overview and assign the rule that you've created to the Smart List.
Since both are Pricing Rules, switching from one to the other couldn't be easier. Assuming you already created both a Custom and an Automatic Pricing Rule, simply navigate to Settings > Pricing Overview once again and switch to the other rule that's being applied to your Smart List. Sellery will adjust its automated repricingIt's the practice of controlling and c... More algorithm immediately, so you can see the differences right away.
If you're a new Sellery user and you're interested in fine-tuning your pricing strategy by using Custom Pricing Rules, we recommend a different approach. Take a small subset of items that you've been repricing using Automatic Pricing Rules, and set it up as a different Smart List. You can use their ASINs as filters for your Smart List, or other relevant properties that set them apart from other items in your inventory.
Tip: Applying your new Custom Pricing Rule to a subset of items instead of your whole inventory minimizes the risks of making any mistakes when you configure the rule. The algorithmic repricer will continue to work as it has until then, while you test your new changes on only a small subset of items.
For more information on how Custom Pricing Rules work, check out our documentation here.
If you're not already using Sellery and you are looking for an Amazon repricer that can help you beat the competition and win the Buy Box, be sure to take advantage of the free trial we offer and check out Automatic Pricing Rules!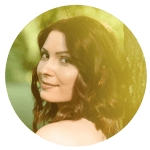 I'm Oana, lucky enough to write articles for SellerEngine and talk about repricers. Translator, and Tech enthusiast.