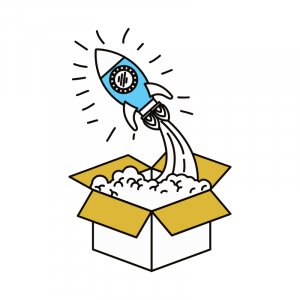 Getting started with Sellery has just gotten a whole lot easier with the addition of
Automatic Pricing Rules
!
Sellery offers you the ability to customize every detail of your pricing strategies. In doing so, you can compete in the market exactly the way you want to. But what if you just want to set things up and see Sellery kick into action immediately?
Experience has taught us that some sellers prefer to have highly customized strategies and rules, tuning certain details of our repricing algorithms. This gives them an advantage over competitors when pricing their Amazon inventory.
While that's great for users who want to get a very specific behavior out of their repricing software, others take a different approach. Some, for instance, just want a more "out of the box" solution that they can just turn on and immediately see working. What this means to you as a seller is that it's now possible to get your account all set up and ready in no time at all.
How to turn on Automatic Pricing Rules
If you're already a Sellery user, don't worry, Automatic Pricing Rules won't affect your current pricing strategies. Things will continue to work just as they have until now.
If you're a new Sellery user or you'd just like to begin using Automatic Pricing Rules, just select "Automatic" when prompted during price rule build up.
Once that's done, simply apply this rule to your Smart Lists like you would any other rule, under Settings > Pricing Overview. That's it!
With automatic pricing rules, you'll no longer have to worry about filtering competitors or planning your repricing strategy bit by bit. Instead, all you need to do is set limits for your price: set upper and lower limits for your price, including shipping, save your settings and you're good to go!
Feel free to switch between schedule and "all day every day" repricing when applying your rules. The Automatic Repricing Rules feature now makes the switch even easier.
For more information on how the Automatic Pricing Rules Work, check out our documentation here.

I'm Oana. Translator, lucky enough to write articles for SellerEngine and talk about repricers. Tech enthusiast.