The beauty of product bundling is that it's fast, easy, and it makes you the sole seller of a unique product. No competition means you win the Buy BoxThis refers to the situation where a sel… More and the buyer feels like they've made an excellent choice. So, it's a win-win for everyone.
Bundling on Amazon is simply a matter of combining complementary products. It works because customers who buy sets, kits, or bumper packs spend less time browsing for specific items. And they feel like they're getting more bang for their buck.
The aim is to generate more revenue by getting rid of slow-movers. Ideally, your listing should be a one-stop-shop, and buyers wouldn't need to look for add-ons and frills once they see your page. If not, then your bundle should at least be good value for money.
Product Bundling Policy
You can't just jumble a bunch of things together and start listing. Obviously, they can't be prohibited items and you must not have selling restrictions.
But there are a few other things to consider. As the Product Bundling Policy puts it:
Individual product reviews will not be shown on the bundle page.
Multi-packs are not allowed.
No generic (i.e. unbranded) items are allowed.
Manufacturer warranties must match across items.
And there are some rules that have to do strictly with product identifiers:
Each bundle, as a whole, must have its own UPC.
Each item in the bundle must have an ASIN or a UPC.
Bundle listings can't be changed. Instead, you must create a new listing with a new UPC.
…as well as some that have to do with categories and fees:
You must list the bundle under the category and brand of the primary product, which is usually the most expensive one. The referral fee for this category will apply to the whole bundle.
You can add a BMVD/Video game product, but only as a secondary item, if it's related to the primary item in the bundle (e.g. craft bumper pack with feathers, felt, glue gun, a book, and an accompanying craft DVD).
Even if the BMVD/Video game is the most expensive item in the bundle, it won't be considered the primary product, and the bundle can't be listed as such.
Looking for Bundle Ideas
To begin with, you may want to take a look at Amazon's buying recommendations for your customers. If you know that "Customers who bought this also bought" a few related products, you know that they're willing to spend a bit more for a comprehensive bundle.
Another good starting point is keywords. Looking at similar bundles, try to find keyword and campaign information from your competitors. Our Competition Research post may be able to help.
Then, look at the types of bundles other competitors sell. Are they mainly gift bundles (baby hampers), themed bundles (pink rose accessories), convenience bundles (dorm room essentials), brand bundles (Burt's Bees toiletries). Is there any untapped potential?
Finally, consider packaging. You need to make this bundle your own, so think mesh bags, baskets, personalized boxes, tote bags, handmade crates, hand-wrapped gift bags, etc. Whichever option you go for, you need to be able to apply the bundle's UPC sticker to it.
Listing a Bundle on Amazon
Depending on the number of products in the bundle, the title should be in one of these three formats. The last one involves describing the rest of the items in the bullet point section:
Bundle – "X" items: item 1, item 2, etc.
Main Product + Bundle with + item 1, item 2, item 3.
Main Product + Bundle with + item 1, item 2, item 3 + ("X" items)
There are three other rules for the product page:
Bullet 1 should start with "X" items, followed by the name of the products in the bundle.
The product description must mention the term "bundle", as well as the model number, color, and size of every product in it.
The image(s) must show each of the products included in the bundle, and nothing else.
Bundling Blunders on Amazon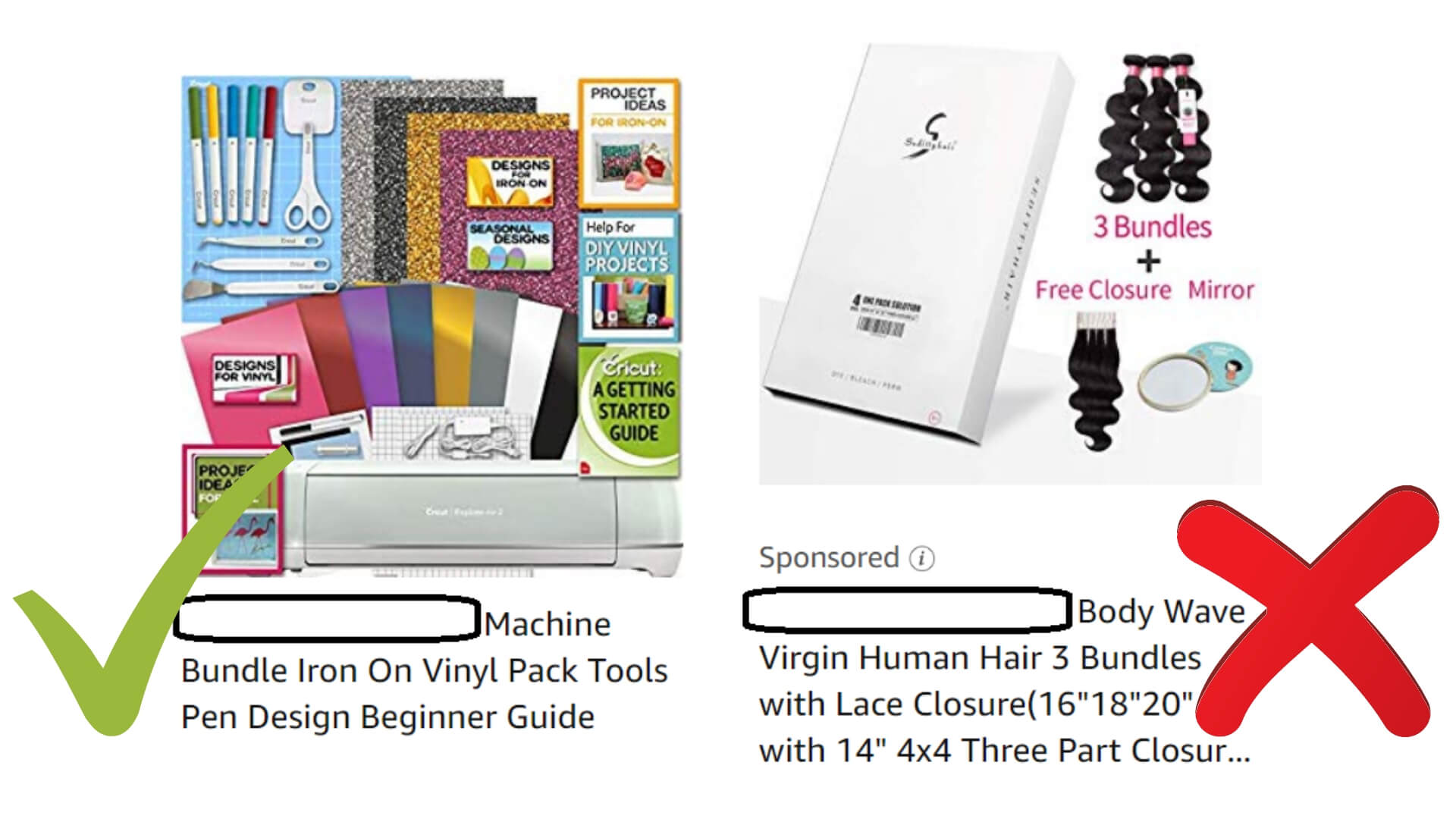 Let's compare the two product bundle listings above and try to find any mistakes. The one on the left features a large variety of products, and the main ones shown in the image can be found in the title.
The one on the right, however, attributes the term 'bundle' to bunches of hair. The symbol for inch is used in the title, which is against listing policy. And seeing the box in the main image may lead buyers to think there's another item in the box, possibly a book or a DVD.
Ironically, the seller on the right not only gets away with listing the bundle incorrectly, but is also able to set up campaigns to make the product stand out. Clearly, bundling on Amazon is far from perfect.
Repricing Product Bundles
After a bundle is listed on Amazon, it's only a matter of time before competitors catch on. At this point, you should carry out some basic competitor research to find out what pricing strategy, campaigns, and backend keywords they're using.
From that point on, it's a matter of undercutting. Automated repricing tools like Sellery can help. One option is to let your competitor sell out at a very low price, and then hike up your own price as soon as you're the only seller. Your competitor may fold eventually, due to dwindling profits.
Another option is to test order. Product bundling rules are strict, and any copy-cat would have to supply a product that's identical to yours. So, if a single item in the bundle is different from yours (i.e. different color, shape, size, or brand), Amazon would put a stop to it.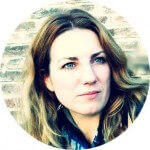 Melanie takes an active interest in all things Amazon. She keeps an eye on the latest developments and keeps Amazon sellers up to speed