Bundling on Amazon is a marketing strategy that involves grouping products together and selling them as a single product. Bundled items don't need to be similar, but they must serve as a convenient alternative or come with a value proposition that means buyers have more to gain from it than they would have done if they bought the items separately.
What is Product Bundling on Amazon?
Kitting, also known as product bundling on Amazon, is a great way to revamp your product range. It's fast, easy, and it makes you the exclusive seller of a product that's not only unique, but also very useful to cash-rich, time-poor buyers. Amazon says it best: "customers love bundles".
Bundling on Amazon turns your listing into a one-stop-shop, where buyers can find the main item, as well as any add-ons they might need. You get rid of slow-movers; they find a good deal. It's a win-win for everyone. Just find the right combination and upload some images, right?
Product Bundling Policy
Unfortunately, you can't just jumble a bunch of things together and start bundling on Amazon. If you don't use the Virtual Bundle tool for FBA items, you must check every product to see if it can be bundled. As the Product Bundling Policy explains:
Multi-packs are not allowed as they are considered single products.
No generic (i.e., unbranded) items are allowed.
Manufacturer warranties must match across items.
Individual product reviews will not be shown on the bundle page.
Each bundle, as a whole, must have its own UPC.
Each item in the bundle must have an ASIN or a UPC.
To change a bundle listing, you must create a new one with a new UPC.
To list under an existing bundle, you must check that every item matches the listing.
The primary product is the most expensive one and it determines the category, the brand displayed on the listing, and the referral fee for the whole bundle.
BMVD/Video games must be secondary items, even if they're the most expensive items in the bundle, and they must be connected to the primary item in some way.
Benefits of Product Bundling on Amazon
There are quite a few benefits to product bundling for Amazon sellers who are genuinely interested in offering good deals and take the time to think about what their customers need. Here are 7 of the most substantial advantages of bundling on Amazon:
Increase order value. When customers buy bundles on Amazon, the average value of every order increases and your per-order costs go down, which boosts profit.


Grow your customer base. By bundling products together, you can reach customers who might not otherwise look up individual items.


Introduce buyers to new products. Some buyers may have never even come across some of the add-ons before. Your bundle could open their eyes to amazing life hacks and must-have novelty products.


Boost conversion rates. Bundles with a great value proposition motivate buyers to convert more than single-item offers do because they tap into the MOFO psyche.


Increase customer satisfaction. The mere thought that they are getting more value for their money makes buyers appreciate your service more and urges them to reward you with repeat business.


Improved brand image. Bundling products on Amazon can help your brand come across as more reliable and trustworthy than a competitor's.


Reduced marketing costs. When you bundle products together, you market them as a single product, which lowers your per-item ad spend and other marketing costs.
Looking for Bundle Ideas
To begin with, you may want to take a look at Amazon's recommendations. The Make it a Bundle widget can recommend bundles for your FBA items. Your listing may also feature Amazon's "Customers […] also bought" or related product recommendations for buyers.
Another good starting point is keywords. Looking at similar bundles, try to find keyword and campaign information from your competitors. Our Competition Research post may be able to help.
Then, look at the types of bundles other competitors sell. Are they mainly gift bundles (baby hampers), themed bundles (scented stationery, phone accessories), convenience bundles (dorm room essentials), brand bundles (merch and consumable brands). Is there any untapped potential?
Finally, consider packaging. You need to make this bundle your own. So, think mesh bags, baskets, personalized boxes, tote bags, handmade crates, hand-wrapped gift bags, etc. Whichever option you go for, you need to be able to apply the bundle's UPC sticker to it.
Listing a Bundle on Amazon
If you have your own brand and you're selling FBA items on Amazon, all you need to do to get started is to use the Virtual Bundles tool in Seller CentralAmazon Seller Central is a portal or a h… More. Go to the main menu and look for Brands > Build Your Brand. Follow the steps below to create a New Virtual Bundle.
If you don't have a brand of your own or you'd rather not send items to FBA, you can always list your bundles yourself. But there are a few rules. For instance, the title should be in one of 3 formats. The last one involves describing the rest of the items in the bullet point section:
Bundle – "X" items: item 1, item 2, etc.
Main Product + Bundle with + item 1, item 2, item 3.
Main Product + Bundle with + item 1, item 2, item 3 + ("X" items)
As you can see, many sellers don't follow the rules to the letter, displaying items that are not included in the bundle. And that's just the start of it. For example, there are 3 rules for the product page that are sometimes ignored:
The image(s) must show each of the products included in the bundle, and nothing else.
Bullet 1 should start with "X" items, followed by the name of the products in the bundle.
The product description must mention the term "bundle", as well as the model number, color, and size of every product in it.
Repricing Product Bundles
After a bundle is listed on Amazon, it's only a matter of time before competitors catch on. At this point, you should carry out some basic competitor research to find out what pricing strategy, campaigns, and backend keywords they're using.
From that point on, it's a matter of undercutting. Automated repricing tools like BuyBoxBuddy can help by setting the optimum price in real time. Another option is to let your competitor sell out at a very low price, and then hike up your price manually as soon as you own the Buy BoxThis refers to the situation where a sel… More.
If your inventory is too large, don't worry. You can also export your inventory and edit your floor and ceiling prices one-by-one or with spreadsheet formulas. Then upload your inventory file with the updated price limits, as shown below.
Product Bundling Tips
If you've decided to start bundling on Amazon, don't rush into it. Here are a few product bundling tips to bear in mind before you go looking for items to bundle:
Choose the right products. Your items should meet the buyer's needs, but also be of similar quality to avoid unnecessary and costly returns.


Set a competitive price. The price of your bundle should be competitive, but also stay lower than the sum of individual item prices at all times.


Promote effectively. Make sure that your bundles are prominently displayed on your website and in your marketing materials.


Cross-sell wisely. They must be complementary items. So, they must work well together. Ideally, secondary products are must-have add-ons, like screen protectors are to phones, carry cases are to laptops, etc.


Come up with perks. You can offer free shipping, freebies, and/or discounts on bundled products, either as coupons or BOGOF offers, to make them more attractive to customers. If it's a cheap item, offer percentage discounts (15% off), but if it's an expensive item, consider value discounts ($12 off) . The bigger the number, the better.


Use clear and concise language. Use terms that people can pick up on the go and remember when they place the order, which could be many hours or days later. That way, they'll get the idea even if they're not fluent, they don't have time to scroll, or they don't want to read every detail.


Track your results. It's important to track the effort you put in and the rewards of your bundling on Amazon. This will help you to see what is worthwhile and what isn't. For instance, you can use Google Analytics to see if your new marketing endeavor is paying off.


Keep tabs on competitors. You can always place test orders to see if other sellers are playing fair. Product bundling rules are strict, and any copy-cat would have to supply a product that's identical to yours. So, if a single item in the bundle is different from yours in terms of color, shape, size, or brand), Amazon can put a stop to it.

As you can see, product bundling on Amazon can be a winning strategy, whether you sell FBA items or you fulfill your own orders. Follow these product bundling tips, and you can take your marketing strategy to the next level and boost your sales effortlessly.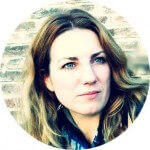 Melanie takes an active interest in all things Amazon. She keeps an eye on the latest developments and keeps Amazon sellers up to speed.