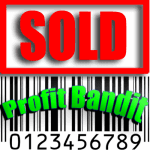 Over the past few weeks, we've been working hard to make Profit Bandit easier to use. We've added new videos, new step-by-step help guides and more to our SellerEngine & Profit Bandit Help Center.
Keep reading to find out more about what we're doing to help you!
New Videos
We've added new videos on how to use Profit Bandit's Buy List, connect your bluetooth scanner and more.
See all of our videos
here!
Have an idea for a video you'd like to see? Post it on our Facebook page.
New FAQ
We've updated our FAQ to answer the questions that most Profit Bandit users have before getting started. If you, or a friend have questions about getting started with Profit Bandit, this FAQ is the best place to start!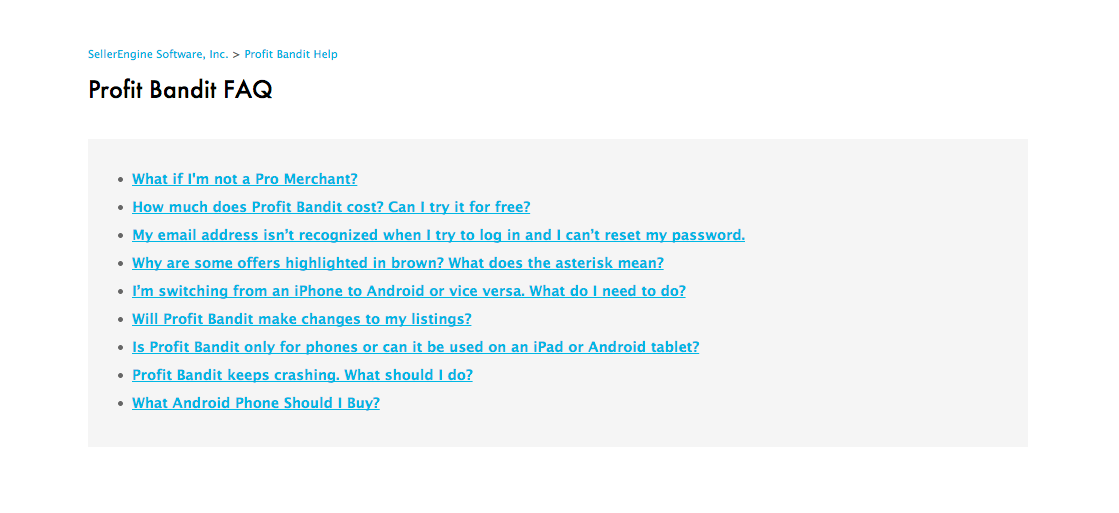 Step by Step Help Guides
We've created a step by step help guide that has something for everyone, from Profit Bandit newbies to experienced users.
Start here and click through to read articles on everything from setting up your profit calculation to using Profit Bandit's special searches menu and everything in between.
And if you'd to see everything that we've written, here's an alphabetized list of help topics!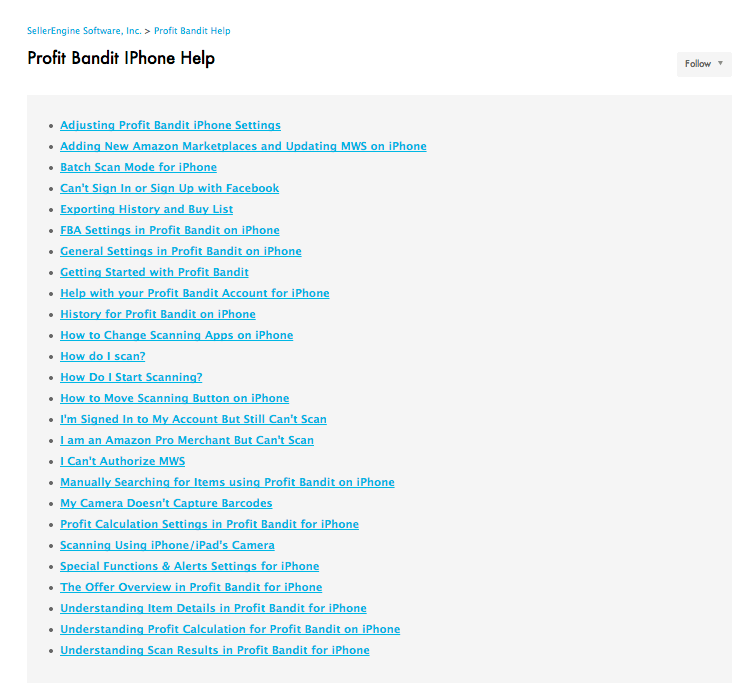 Editor's Note: The linked help files are iPhone-specific. We are putting the finishing touches on our Android documentation and it will be available soon! In the meantime, Profit Bandit on iPhone is functionally very similar to Android, so this should answer most of your questions!
See something we missed? Have a topic that you'd like to see us cover?
What's Next?
We want to hear from you!
Suggest videos!
Tell us what could be clearer!
What do you still need help with?
Get in touch with us by email, on our Facebook page or join our Facebook discussion group.
This Made Our Week!
This comes to us from Harry, a Profit Bandit fan!
I started selling more with a purpose when I decided to try to help my aunt retire early.

I've used Profit Bandit  to find great opportunities faster and faster.

I probably would have never started doing Amazon FBA if it weren't for how easy Profit Bandit made it.

-Harry
As always, you can find Profit Bandit, the #1 Sourcing & Scanning App for Amazon Sellers on the iTunes App Store & Google Play.
Paul Cole