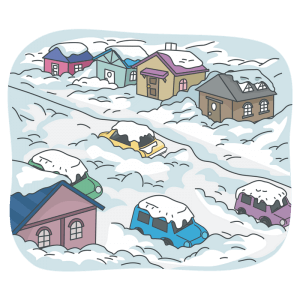 Winter Storm Niko is sweeping across the Northeast and leaving traffic chaos in its wake. Amazon sellers are facing serious disruptions, and deliveries have come to a halt. How should we prepare for these events in the future?
Heavy snow and blizzards are anything but rare in the USA. Yet, events of this magnitude catch many Amazon sellers by surprise. Customers expect their parcels to be delivered on time, regardless of the weather. So, there's a chance that you'll be dealing with more refunds, returns and negative feedback in the aftermath of a snowstorm.
Occasionally, flights are canceled, and schools and office buildings are closed. When people spend more time indoors, you can expect to have more sales than usual for this time of year. If you're not able to fulfil these orders promptly, your on-time delivery rates can drop. This can put a damper on your performance metrics.
Yet, even if you weather the storm and manage to send all your shipments out on time, your deliveries may be delayed anyway. So, don't expect any favors from Amazon. Whether it's a snowstorm or a natural disaster like a hurricane, Amazon's response will be the same. They expect you to have a system in place at all times, and inclement weather is no excuse. Accounts are suspended every day for this very reason.
So, what are your options? As soon as the weatherman warns that a snowstorm or other major weather event is headed your way, do one of the following:
Take Some Time Out
We mentioned before that going into 'Vacation Mode' is one of your best alternatives to closing an account. You should set it up at least 48 hours before the weather event is due. This gives your carriers enough time to get the orders out of the area.
If you wait too long, your packages could sit at the local post office or depot throughout the storm. Or even for several days afterwards, if the backlog is big enough. You won't score any points with Amazon if that happens, even if you shipped them on time.
To set 'Vacation Mode', go to Settings in your Seller Central Account. Then go to Account Info, and from there on to Going on Vacation, as seen below.
While your sales are on hold, you may want to catch up with some of those non-urgent tasks on your to-do list. Make the most of this hiatus with an inventory cleanup, a pricing strategy assessment or a performance audit. Now would also be a good time to upgrade your hardware (new label printers, new scanners, new scales, etc.) and update your software.
Note: The feature does not apply to FBA orders. Buyer-seller messages must still be dealt with in under 24 hours.
Increase Your Lead Time
How about when you don't want your sales to drop, but you don't want more 'Where's My Stuff' emails either? You could try adjusting your lead time. Amazon allows you to delay shipping your order for 1 to 30 days, if you set your listings to reflect this.
From the Inventory drop-down list, select Manage Inventory. Check the Merchant box to filter out any FBA items. Locate the listings for items you'd like to ship after the standard 48 hours. Click Actions and select Edit details. Look for the Offer tab, and enter your value in the Handling time field. Click Save and then Finish.
Drop Off Your Parcels
If you suspect your carrier may not be able to collect your packages on time, don't take any chances. If it's safe to travel, then drop them off at your local post office or drop-off store.
This concludes our list of options for sellers who want to protect their performance metrics during a major weather event. For added peace of mind, you're welcome to get in touch with our Amazon Account Monitoring team. We may be able to offer you a bespoke service package to maximize your performance and reduce the risk of receiving a suspension notice.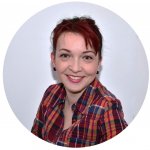 Irina H. is our International Business Development Specialist and our company do-all, whose motto is 'Never give up, never give in, and always give it your best'.