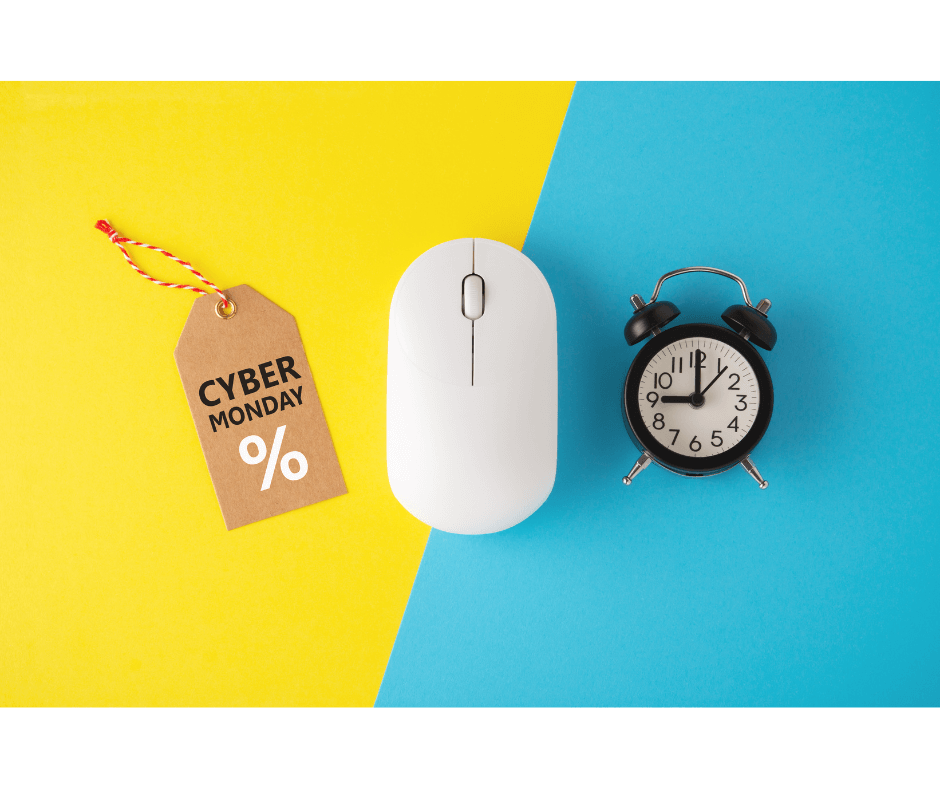 You'd be excused for thinking Cyber Monday 2022 is a one-day event. But this year, it's more like 'Cyber weekend', and the fun starts in a few hours. If, like many other Amazon sellers, you're knee-deep in last-minute preparation for Cyber Monday, then it's crunch time!
Black Friday gets all the headlines, but it's Cyber Monday that rakes in the most sales. So, even if you missed your shipment and ad deadlines for Cyber Monday 2022, there's still time to score your best sales of the year. Here are a few pointers and last-minute crunch tips for the Cyber weekend.
History of Cyber Monday
Cyber Monday was first coined by Shop.org, now a division of the NRF. They carried out a retail survey in 2005 and revealed the findings in a press release titled "Cyber Monday" Quickly Becoming One of the Biggest Online Shopping Days of the Year.
In it, they claimed that many window shoppers eventually end up buying the products they want the Monday after Black Friday. But here's the catch. They buy them online. The trend caught on, and in 2020, CBS called Cyber Monday the largest online shopping event in US history.
It's hard to tell how successful this event will be this year, with inflation and price rises soaring. But Deloitte is optimistic. The same goes for Statista, which forecasts that 166.3 million people in the USA will be shopping over Thanksgiving weekend.
Cyber Monday 2022 on Amazon
Over the years, the lines between Thanksgiving, Black Friday, Small Business Saturday, and Cyber Monday have become blurry. So, phrases once used by sellers for the Thanksgiving sales event (e.g., BFCM, Black Friday and Cyber week, Turkey 5) no longer apply.
So, sellers clump them together. One reason for this is that the time frames keep changing. This year, Black Friday week started on Nov. 18. But 'early deals' nudged toward the start of Nov. The same goes for Cyber Monday, which is now a weekend event that starts on Sat., Nov. 26.

But for some sellers, it's too little too late. Many didn't know about key holiday selling dates for US sellers. Even if they did, they may have had their storage limits lowered and their Storage Limit Manager disabled because they exceeded 4 months' worth of inventory in Q4.
Other common mishaps are: missing the coupon setup deadline in Oct., getting error messages when trying to edit or restock a listing, or running a time-limited offer right when Amazon's website crashes. Here are a few easy tips to make the most of Amazon Cyber Week sales.
6 Tips on Last-Minute Preparation for Cyber Monday
    1.  Enhance Your Listings
Obviously, it pays to optimize your product pages. You may want to focus on your best products and come up with high-quality and holiday-specific images, keywords, and descriptions. Keep mobile shoppers in mind and make your products stand out as gift-worthy and versatile in as few words as possible. Also, try customising your Store with Shoppable Images, video, recommendations, and collection display.
    2.  Be Social
There's no better time to reach out to your social media following than now. Platforms like TikTok, Snapchat, Instagram, Tumblr, and Mastodon are your go-to, but don't ignore the power of word-of-mouth marketing. Explore apps like Mention, BrandMention, Awario, and Mentionlytics to check if anyone's mentioned your products, and see what's trending in your immediate circle and beyond.
    3.  Join the Club
Heard anything useful through the grapevine lately? If not, then you need to sign up for Amazon seller meetups and seller conferences. But before you set off to rub shoulders with Amazon gurus, why not check out the SellerCentral forum or some of the many closed groups for sellers on Facebook?
    4.  Shift the Slow-Movers
Since you'll have more views than usual on Cyber week, this is a fantastic opportunity to dispose of some of your less popular products. After all, you'll need as much storage space as possible before Christmas, and the FBA shipment deadline of Dec. 1 is fast approaching.
This also helps to save on storage costs, especially since FBA long-term storage fees are higher in Q4. If you're out of options, look up Amazon Warehousing & Distribution (AWD), the new prepaid service with automated stock replenishment and master case handling for bulk storage.
    5.  Bundle Up
It's remarkably easy to win the Buy BoxThis refers to the situation where a sel… More when you have a new UPC. And one of the easiest ways to get one is to bundle up. If you happen to be selling a very popular item, it may be your only option. So, throw in some low-cost complementary items, update the listing with clever keywords, start clearing up storage space, and make a pretty penny in the process.
    6.  Reprice Automatically
If you wouldn't mind winning the Buy BoxThis refers to the situation where a sel… More more, keeping it for longer, and maximising your profits while you have it, then you should try BuyBoxBuddy. It's a treasure trove of analytics on the Buy Box, your inventory, and your repricing strategy. And now that it partnered with Amazon to offer the Emerald App experience, it can also show you inventory performance notificationsWarning messages sent by Amazon's Sell… More straight in Seller CentralAmazon Seller Central is a portal or a h… More.
This concludes our list of tips on last-minute preparation for Cyber Monday. If you're eager to keep up with tips for and beyond the Cyber Monday 2022 sales season, be sure to follow our blog for all the latest in Seller CentralAmazon Seller Central is a portal or a h… More tools, policies, and software for Amazon sellers.

*Disclaimer: We are not endorsed by or affiliated with any of the products or service providers featured in this post (excl. BuyBoxBuddy). Our recommendations are for reference purposes only. Please exercise due diligence and carry out your own inquiries before signing up for any of these services.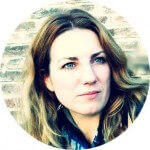 Melanie takes an active interest in all things Amazon. She keeps an eye on the latest developments and keeps Amazon sellers up to speed.