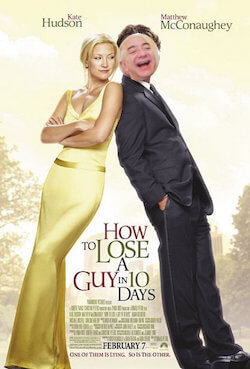 We usually write about the steps you can take to keep your Amazon account healthy, improve your customer service and the tips and tricks that can help your Amazon businessAmazon Business is Amazon's wholesale ... More on the right track.
Today, however, we're going to identify some of the worst things that Amazon sellers can do; the things that will get your account suspended and permanently closed.
We're doing this to raise awareness of these (surprisingly) common mistakes and to show how you can keep your account safe.
Keep reading to learn more.
Opening a 2nd Amazon Account
Important Exception: If, for example, you sell on both Amazon.com and Amazon.co.uk, then it's necessary to have a unique Amazon account for each marketplace. We're talking about creating two different selling accounts on one Amazon marketplace. That's a major no-no!
Unless Amazon has given you written permission to open more than one Amazon selling account on a single marketplace, don't do it!
This is probably the fastest way to end up in hot water and end up with 2 accounts closed permanently.
Selling Prohibited Items
Here's a tip that could've saved countless businesses over the years:
Unless you know for a fact that you can sell it on Amazon, don't sell it.
What are some of the worst ways to justify selling something on Amazon?
Someone else is already selling it on Amazon.
The product was recommended on a seller forum, Facebook group, or other online resource.
It seems obvious that you can sell it. I mean why couldn't you sell it?
These are not legitimate sources. Here's why:
Rules change over time.
Different sellers have different permissions.
People on the Internet are sometimes wrong.
Amazon rules aren't always obvious or logical.
The best way to know what can and can't be listed is to review Amazon's guidelines on restricted products.
Selling Counterfeit Items
Do you have an invoice from an authorized distributor/manufacturer for everything you sell?
If not, it might be your best shot at getting your account reinstated if Amazon decides to suspend you when one of your customers/competitors claims an item in your inventory is a fake or that you don't have selling rights on it.
Listing Products with Healing Effects
Amazon puts a lot of effort into tracking down sellers who sell items that do not meet FDA regulations (or the regulations of corresponding authorities internationally). This includes items that have not been classified as over the counter drugs in the country you're selling in.
Make sure you know each and every active ingredient and do not claim to cure incurable diseases/conditions.
Selling Products that don't Match the Amazon Product Detail Page
You can easily get kicked off of Amazon if you try to sell an item that is even slightly different than what the Amazon catalog page shows. Nobody wants to create a new page that has no Sales RankThe sales rank of products on Amazon ind... More and that might be hard for buyers to find. Instead, many sellers will list on a similar item page.
Don't do this!
Important Note: Remember that mentioning the differences in your listing or item's conditionProducts can only be listed on Amazon if... More notes will not save you from getting suspended.
Listing Items against Amazon Condition Guidelines
Don't list something as New and then mention that the item is missing the original box or has whatever other flaw.
Get familiar with the guidelines for every category and conditionProducts can only be listed on Amazon if... More. Otherwise, sooner or later, a customer is quite likely to complain and you only need 2 or 3 of these officially filed complaints to get suspended.
Ignoring Your Performance Metrics
It'll probably take longer than 10 days for you to get suspended, but there's no better way to lose your Amazon.com selling privileges than ignoring your performance metrics.
This actually includes several general mistakes:
Ignoring your customers' emails.
Canceling too many orders.
Not replying to emails in time.
Using a slow/no tracking carrier.
Confirming the shipment of an order but not actually sending it out.
All of these actions/inactions inevitably lead to negative feedbacks and A-to-z claims, which raise your ODR and will lead to a suspension.
Once your ODR gets to around 1%, you should expect an account suspension to follow.
Resolving Your Account Issues
If you think you're making some of these mistakes, we recommend that you immediately put your account on vacation.
If the problem can be solved by deleting offending items from your inventory, go ahead and do that.
Then, if you've got issues with customer satisfaction, ODR or other performance issues, contact us at SellerEngine Services. We're here to help.