How Often Do you Check CamelCamelCamel?
If you said never, or even worse if you don't know what CamelCamelCamel is, then you're missing out on one of the best tools available to Amazon sellers today. And Profit Bandit makes checking CamelCamelCamel so easy! Keep reading to learn more.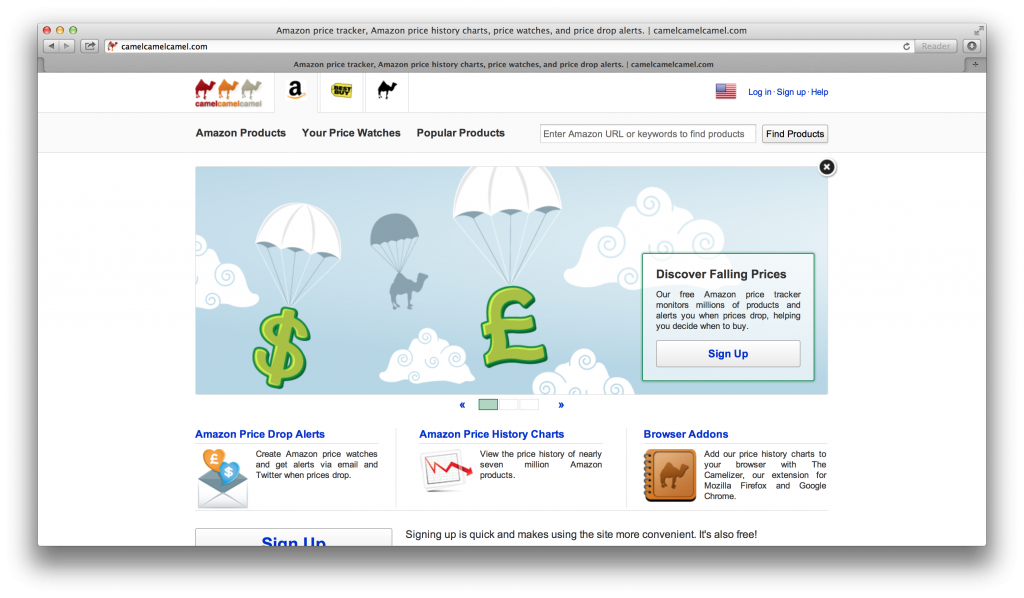 This is what CamelCamelCamel looks like.

What is CamelCamelCamel?
CamelCamelCamel.com is a site that can show you an item's price and sales rank history!
Using CamelCamelCamel is one of the best ways to visualize an item's past performance. Armed with this information you can start to make smarter sourcing and pricing decisions.
Using CamelCamelCamel
Simply search for an item's title or ASIN. You'll see a graph showing the item's price history: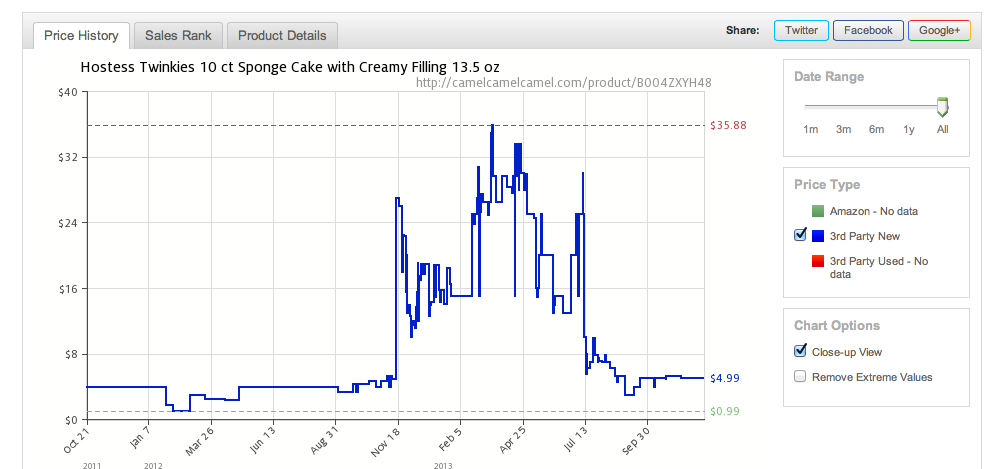 You can also see historical Sales Rank!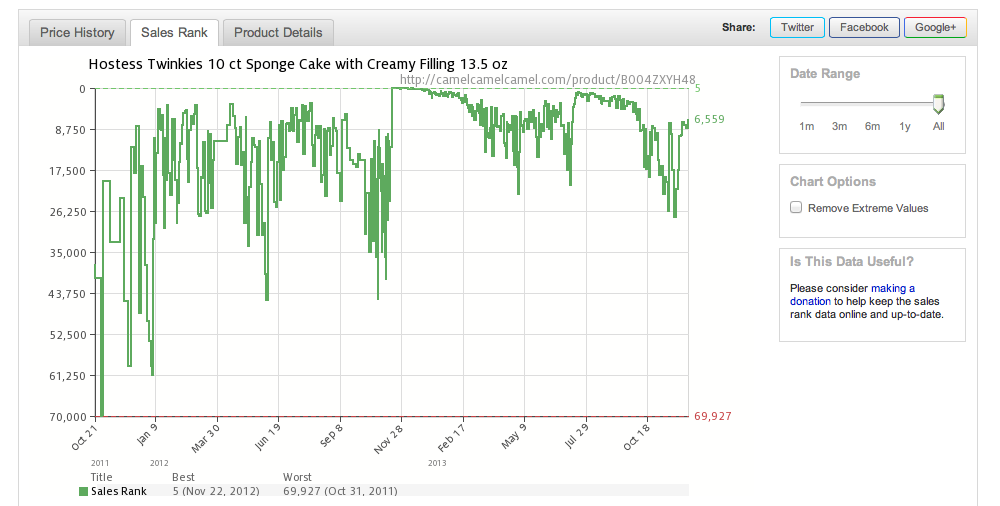 Why CamelCamelCamel Matters
If you're used to looking at an item's current Sales Rank when you're out sourcing, you're not seeing the whole picture. You can't tell if an item was sitting on shelves for months before a single sale improved its Sales Rank right before you picked it up.
A single Sales Rank data point can't tell you if an item is a fad or a flash in the pan. You won't know if an item is only popular around the holidays or if an item's popularity is waning.
Looking at an item's Price History can also be valuable, especially if you're going to be the only seller. You can see what other sellers have priced the item at in the past to get a good sense of what your starting price should be.
Using Profit Bandit to Check CamelCamel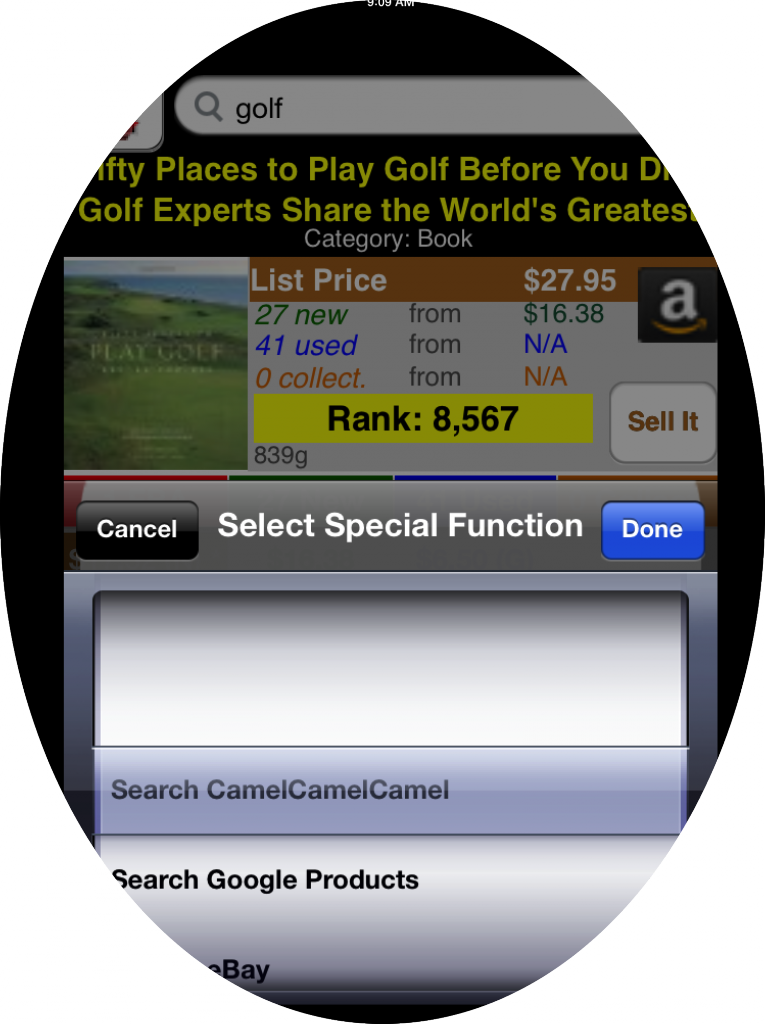 In Profit Bandit (on iPhone or Android), tap the item's title (in yellow) at the top of the screen. You'll see a menu that will let you search CamelCamelCamel, ebay or other comparison sites. It's that easy!
Searching CamelCamelCamel is just one of the many ways that Profit Bandit can help Amazon sellers. You can also:
1. Scan any barcode and estimate your Amazon Profit in under 5 seconds, using 15 customizable factors.
2. See Amazon's offer and the Buy Box offer!
3. Export files that you can upload to Amazon or repricing software like SellerEngine Plus!
4. Only $15, available for iPhone and Android.
Plus much much more.