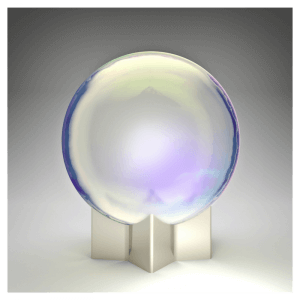 Happy New Year! It's been quite a year. Let's take a look back at some of the changes with Amazon in 2017 and make some predictions for 2018.
Amazon Spark:  "Amazon Spark is a place to discover things from people who share your interests."  A shoppable feed of stories and photos for Prime members. This seems a lot like Instagram, and possibly has some marketing potential in the long term, but adoption seems slow.
Amazon makes changes to various policies: "Amazon updated its Buyer-Seller Messaging system to allow shoppers to opt out of unsolicited emails sent from third-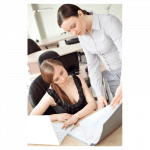 party sellers." Third-party sellers can still send critical messages through Seller Central. Don't violate this rule – it can get sellers suspended. There seemed to be some initial concern about this, but overall it was good for both buyers and sellers. Some buyers do not want to receive unsolicited emails, and the majority of buyers appreciate a good follow-up. This lets those who don't want to receive emails from the seller opt out. The requirement for two-step verification in 2017 is another example.
2018: Look for more rules and restrictions for 3p sellers, as Amazon continues its focus on the enhancing customer experience and sussing out dodgy sellers. Legitimate sellers will need to invest more time in keeping accurate records, receipts and documents for the products they sell – and better manage who their suppliers are. As more of Amazon 'bots' manage buyer complaints, there might be an increase in suspensions without valid reasons. The recently released Pre-POA option could be part of this. A way for sellers to manage warnings before they become an issue. Keep in mind, with all changes, Amazon keeps the customer in mind and what appears to be best for them – not the seller.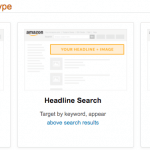 Amazon Advertising: Sponsored Products, headline search, product display ads, enhanced brand content….. While PPC has been around for Amazon since 2012, in 2017 Amazon stepped up their game when it came to advertising & marketing (and they aren't stopping yet). Amazon advertising is reportedly only in the "single digit billions' in 2017, and giants Google & Facebook generated $61b and $27b respectively, I suspect we will still see Amazon become the 3rd largest in 2018.
Also, look for more companies/agencies to add Amazon as an offering. Just like many companies grew from the needs of Google, SEO & PPC, look for a new crop of specializations from agencies.
Amazon advertising 2018: look for another big push in advertising options and ideas from Amazon. Possibilities include voice advertising via Alexa, advertising outside of the Amazon platform, and mobile advertising. Also look for enhancement and increased options for their existing advertising products, and new options related to voice search.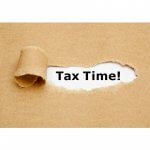 Sales Tax Changes/Amnesty: Sales tax has always been complicated for Amazon sellers, and in 2017 they offered amnesty for many sellers to become compliant. They also started collecting sales tax for some states. Look for this to grow in 2018.
Fulfillment by A
mazon: Delivered More than 2 Billion Items for Sellers Worldwide in 2016 – and shipped more than FIVE billion items with Prime in 2017. Amazon is tight-lipped about exactly how many Prime members there are, but they did share that over the 2017 holiday season, over 4 million people signed up for a trial or subscribed to Prime.
In 2018 Prime members may be hitting a saturation point, so look for changes. More features for a higher fee? More options for different levels? Stay tuned.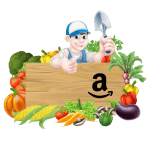 Amazon Acquisitions: Amazon acquired Sooq, hoping to give Amazon a foothold in a new & growing ecommerce space. Consumers were able to access the Amazon Global Store via Sooq, and had access to over 1 m products by the end of December. Amazon also purchased Whole Foods, Blink, Immedia, GameSparks, BodyLab, Graphiq, harvest.ai, and Brilliance Audio in 2017. Look for Amazon to continue to acquire companies, particularly in Pharma, or, if recent rumors prove correct – Target – and other possible brick & mortar acquisitions.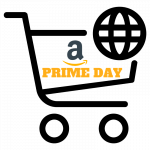 Prime Day, Black Friday, Cyber Monday and Digital Day: In 2017, according to Amazon, "sales on July 11 were higher than Black Friday or Cyber Monday 2016, "making it the biggest day ever in Amazon history." 2017 was the 3rd Prime Day. Digital Day was December 29 – and, as the name suggests, it only applies to digital items. Last year's numbers weren't released, but look for Amazon to continue to create its own branded events and sales in the future.
Amazon Expansion: Amazon officially launched an operation in Australia in early December, and started selling in Brazil at the end of the month.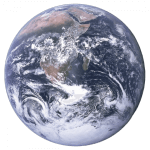 As Alexa/Echo (and other smart speakers) also expands its streaming offerings to other countries, look for online sales to follow. In 2018, we could see an increased presence & offering in India, China, and Korea. New HQ2: As Amazon looks for their 2nd Headquarters, we saw some crazy deals to entice Amazon to their cities. Some "dark horse" cities are in the current running to host this expansion.  Amazon will make this decision in 2018.
What do you think? Post any comments or ideas you have in the comment section below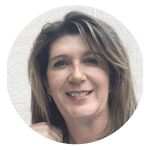 Trish Carey has been working in marketing for over 15 years, with a background in digital and social media.  She is the Partnership Director for SEMpdx,  on the Education Committee for SEMPO, and the Communications Committee for the Multnomah Athletic Club. She also enjoys travel, cooking, and wine tasting. You can follow her on Twitter, LinkedIn or Google+