The year 2017 is upon us, and with it comes a potential major change to Amazon's marketing techniques. You may not have noticed, but Amazon is now testing Google Product Listing Ads (PLAs) for some of its products. What could this mean for buyers, third-party sellers and other competitors?
When we think of a search engine, Google comes to mind first, yet Amazon is now a search engine in it's own right. And while Google is still the world's most popular search engine, Amazon is gaining traction. For product-specific searches, 38% of shoppers start with Amazon and only 35% with Google, according to Search Engine Land.
Both sites have organic (SEO) and paid (SEM) search ranking factors alike, and there are many similarities between the two. But they have different performance indicators for how you can rank well. The most important factor for Google is CTR, but with Amazon it's a mix of CTR and conversions.
As Amazon tests out PLAs, those advertisingAdvertising is a means of communication ... More with Google may start to see a decrease in CTRs. Yet, Amazon could see both CTR and conversions increase. You can see how this could happen with the graphics shown below:
The PLA carousel displays at the top of the search results page, with traditional CPC ads underneath, and organic results further down the page.
What Does This Mean for Amazon Sellers?
It used to be that external (or off-page) links didn't affect your ranking on Amazon. But with the launch of PLAs, there's every chance that the products featured on Google will sell more on Amazon. This will affect their CTR and conversion rates, which will then boost product rankings for these specific items.  So, while there still may not be a direct effect on rankings, there may be a correlation.  
There are a few variables to consider here, though. Amazon's selection criteria for PLA-worthy products is one of them. More specifically:
Will they promote only Prime or FBA products?

Will any third-party offers be featured?

Will third-party sellers have a say if and when their products are considered for PLAs?

Will product reviews and current seller rankings tip the scales?

Will this change extend to other venues?

Will domestic and international shipping lead times and delivery times matter?
What Does This Mean for Amazon Customers?
There are more questions than answers. One thing is certain, though: a customer who starts a query on Google, clicks on a PLA, and then buys that item effectively bypasses an Amazon search. This is what the customer sees:
So, the customer doesn't see any of the other offers on Amazon for that product or similar ones, including the cheaper sponsored ads. The customer doesn't compare sellers or offers, and doesn't necessarily buy the best option available. Here are the Amazon search engine results for that query:
What Does This Mean for Sellers?
Competing PLA advertisers will obviously lose some business to Amazon. Buyers will see the trusted Amazon name, and be more likely to click through to make a  purchase. Features such as Prime Shipping will also cut into their bottom line.
They'll have less traffic, lower CTRs, and will have to work harder to maintain sales volumes, possibly advertisingAdvertising is a means of communication ... More more heavily. So far, we've only seen PLAs for Amazon products that are shipped and sold directly by them, not for marketplace sellers. Google Shopping ad auctions are already competitive, and with the potential of Amazon becoming another major player, smaller advertisers will need to have better understanding of their search terms and how their ads are performing.
As for online retailers using organic marketing to bring their products forward, we simply don't know yet. It may be that Amazon buyers will change their shopping habits and start their search on Google, now that they can compare prices with the PLA carousel. This may increase visibility for organic search results.
But it could also be that Google users switch to the Amazon search engine once they buy a few products from Amazon and are hooked into Prime membership and other benefits. This would reduce visibility for organic search results. Only time will tell.   
What do you think? Post your questions and comment in the section below.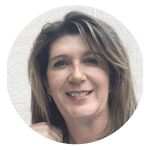 Trish Carey has been working in marketing for over 15 years, with a background in digital and social media.  She is the Partnership Director for SEMpdx,  on the Education Committee for SEMPO, and the Communications Committee for the Multnomah Athletic Club. She also enjoys travel, cooking, and wine tasting. You can follow her on Twitter, LinkedIn or Google+