Reading Time:
6
minutes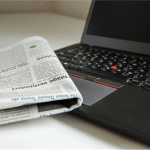 'Tis the season to be savvy, so let's forget the holiday festivities for a minute and focus on the issues at hand. To that end, we rustled up our monthly digest of the most exciting Amazon seller news, and we can't wait for you to read it.
Amazon Referral Fee Discounts Across Europe
The commerce giant recently announced a 30% referral fee discount. It's available only for eligible ASINs listed on Amazon European marketplaces and sold until the end of March 2019. A similar offer was made last year, but only for items sold with fulfillment by Amazon.
60% off Referral Fees with SFP
Items sold through Seller Fulfilled Prime may be eligible for a 60% referral fee discount. The offer only applies to orders sold to customers in your Prime region, and it will last until the end of January 2019. Note that various sources claim different end dates. Please check your inbox for an email from Amazon.
New Unplanned Service and Fees on FBA
Amazon FBA sellers now have access to a more detailed fee preview window featuring unplanned services. These are services carried out at fulfillment centres whenever they have trouble receiving inventory.
Amazon also announced they will soon be charging sellers for them, pending a formal notice sent at least a month in advance. The fee preview is now available in the Shipping Queue and the Inbound Performance report (look for the Fee Type column). The original email is available on the Seller Forums.
Customer Returns Get Immediate Disposal
FBA sellers on Amazon.com can now enable Amazon to dispose of all customer returns immediately. Up until now, they would have had to for storage and removal, unless they personally instructed Amazon to remove those items individually. The Automated Unfulfillable Removals feature now includes the option to dispose of unsellable customer returns right away. The service will be free of charge until March 19, 2019.
Seller Central in Korean
Seller CentralAmazon Seller Central is a portal or a h... More users can now switch to Korean using the language switcher at the top right of their account homepage. The feature is currently only available to users of the German, French, Italian, and Spanish website versions.
Seller support services are available in Korean as well for certain types of inquiries, but only on workdays, from 9am to 6pm KST. Simply select the language in the drop-down menu and click the help link.
Bulk List and Apply to Sell by Default
As of Nov. 12, 2018, listing with a bulk-upload tools will generate selling applications for restricted Selling certain product categorie... More items automatically. The Selling Applications page in Seller CentralAmazon Seller Central is a portal or a h... More will continue to display pending and approved applications.
More Detailed Fix Stranded Inventory Page
The Fix Stranded Inventory page now includes 'Stranded Reason' and 'Date' columns. They enable users to see why and for how long the inventory has been stranded at the fulfillment center, helping them make informed decisions to resolve the situation.
Guaranteed Delivery Date Limitations
The Guaranteed Delivery Date message is now being displayed only on seller-fulfilled offers with the Prime badge. Even if you're eligible for Premium ShippingThe option to offer the fastest availabl... More options and you enable them, you will only see the Guaranteed Delivery Date message on SFP and FBA offers.
Restrictions on Refurbished Items
Sellers will need Amazon's approval to list refurbished items from Jan. 16, 2019. Unless sellers apply and receive approval by then, any existing Refurbished listings and inventory will be removed and no new listings will be created from then on.
Top 1,000 Amazon Sellers in 2018
WebRetailer recently published their top Amazon marketplace sellers list. Using Marketplace Pulse data, this community hub places seller MEDIMOPS from Germany at the head of the line-up based on their feedbackA performance rating on a scale of 1 to ... More count, followed by musicMagpie in the UK and Pharmapacks in the USA.
The charts show Amazon Australia is picking up speed, with top sellers hitting the charts even though it's been up and running for less than a year. But Amazon.com continues to dominate with 484 top sellers sharing over 7 million feedback comments between them. Incidentally, Sellery is also featured in Web Retailer's Top Amazon Selling Tools chart for 2018.
Amazon Courts Sellers with Pilot Shipping Service
A handful of people selling on Amazon are being offered shipping services they can't refuse, according to CNBC. With low rates and speedy 24-hour pick-up, test project "Amazon Shipping" is set to seriously underbid carriers like UPS and FedEx.
The prices are promotional and the invitation program is only available to a small number of sellers. Even so, there's little doubt that a successful pilot shipping service could take out the middleman in an FBA seller's supply chain. This could make Amazon a "one-stop shop" not only for buyers, but sellers as well.
Apple & Amazon Strike a Deal
Amazon and Apple joined forces last month. From Jan. 4, 2019, all new Apple products will be sold on Amazon exclusively by Apple and their authorized resellers. Unless sellers apply for an authorization, their listings for Apple and Beats products will be removed from Amazon US, UK, FR, DE, IT, ES, JP, and IN. Approval is conditioned by minimum purchases for retailers, and repair shops need to also have their repair services approved, which is subject to having walk-in stores and using original parts, according to CNN.
Amazon HQ2.5
Amazon will be splitting its new headquarter into two – or rather three, according to NBC News. If everything goes to plan, Amazon will be welcoming three new facilities to the family:
New office in Long Island, NY;
National Landing Area in Arlington, VA;
Operations Center of Excellence in Nashville, TN.
AmazonBasics Toys
The word is out that toddler toys will soon be brandishing Amazon's private label brand. According to This Just In, AmazonBasics soft play toys and storage organizers are currently being developed. Amazon seems to be playing around with the listings. But the only toys available are an outdoor rubber horseshoe set and a ladder toss set, currently categorized as sports and outdoor gear.
New German Packaging Law To Come Into Force
All manufacturers, distributors, importers, and online retailers selling goods to Germany need to register with the Central Packaging Registry to continue trading in the country. They will need to take part in the Dual System, signing up to a take-back scheme like the Der Grüne Punkt to recover and dispose of recyclable package.
The deadline is January 1, 2019, as seen here. Registration can't be outsourced and the law applies to all sellers, even if they only sold one product. Also, to avoid a €50,000 fine, companies producing more than this level of packaging must submit a declaration of compliance (DOC):
80 tonnes of glass,
50 tonnes of paper and cardboard;
30 tonnes of aluminium, plastic, compounds, or tinplate.
Swiss Tax for Remote Sellers
Deja-vu? Switzerland is enforcing a VAT levy on remote orders (distance and mail orders), much like Australia did. Consequently, Amazon.com and non-EU marketplaces will no longer ship orders to Switzerland. So, Swiss customers will be limited to buying products from Amazon's European venues, according to Tamebay.
Amazon Customer Data Leaked
Back in September, the Wall Street Journal reported that Amazon employees were allegedly selling customer data to sellers. This lead to a string of firings in October, according to CNET. Two months on, customers were still being notified that their information was disclosed, as seen below.
More recently, Amazon has been deleting suspicious reviews in droves. Sellers would be wise to check that their product reviews have not been deleted in error.
HS2 Amazon Deliveries
According to GlobalRailReview, companies like Amazon may become able to deliver orders to your train seat in a matter of years. Canadian company Bombardier Transportation and European counterpart Hitachi Rail are bidding for a contract to build HS2 high-speed trains in the UK by 2026. Future plans include features that enable orders to be delivered to commuters and ready for people as they board their train.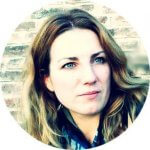 Melanie takes an active interest in all things Amazon. She keeps an eye on the latest developments and keeps Amazon sellers up to speed.