Reading Time:
5
minutes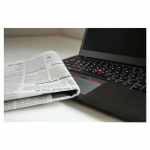 Here we are, almost halfway through the year, and eager as ever to share the latest Amazon seller news. Join us as we peruse a selection of the latest headlines. 
GDPR on Amazon and Scam Warnings
The General Data Protection Regulation (GDPR) came into effect on May 25, 2018. GDPR policies set out certain policies for Data Controllers and Processors in terms of how they handle their customers' data. As a Data Controller, Amazon is currently compliant with the regulation. However, it's unclear if third-party sellers need to take extra steps to protect their customers' data.
Some sellers, for instance, process customer data by using their own software to print shipping labels, store order information, and retain invoices for tax purposes. So, they may be required to take additional protective measures. A Seller CentralAmazon Seller Central is a portal or a h... More Europe forum thread provides an example of how sellers can update their privacy notice to reassure customers.
To check if you comply with the rules, Amazon recommends reading the Protecting your privacy page and the European Commission's Data Protection webpage. While we're on topic, please be mindful of GDPR-related phishing emails claiming to be sent by Amazon and providing various links for you to click on. Share any fishy emails on Seller CentralAmazon Seller Central is a portal or a h... More forums and report them to Amazon.

Boost with FBA 2018 Seller Summit
This year's Boost with FBA event will be held on June 20 in New Orleans. On the agenda are breakout sessions on topics like listing and inventory management, Enhanced Brand Content, lowering fulfillment costs, making the most of Prime, and much more. The VP of Amazon Global Selling will be wrapping up the event, after a few creative content tips and snappy wisecracks from comedy duo Rhett & Link.
Account Deactivation Banners on the Amazon Seller App
In a nutshell, the Amazon Seller app for iOS and Android helps you manage your orders with sourcing, inventory management, buyer communication, and a variety of other features. It also recently started to display a banner on the home screen telling you if and why your account is or may soon become deactivated. To monitor your current account performance and avoid seeing these banners, tap "Account HealthAccount Health is an Amazon page which c... More".
New FBA Inventory Storage Limits
It bears repeating that the new FBA storage limits come into effect on July 1, 2018. They will be based on every seller's specific Inventory Performance Index and they will be set by volume (in cubic feet). Your storage limits will be displayed in the Inventory Performance Dashboard. For more information on storage types and limits, visit the New FBA Inventory Storage Limits page (sign in required).
No More International Amazon Deliveries to Australia
According to Financial Times, Amazon will stop fulfilling any new international orders placed by customers based in Australia on July 1, 2018. They won't be able to game the system by using a VPN, because the ban is enforced based on delivery address, not IP.
Australian customers will be directed from all international venues, including Amazon.com, to Amazon Australia. However, a limited number of products will continue to be available to them on the ''global store''.
The move was triggered by a GST policy announced by the Australian government last year, which applies 10% tax on overseas purchases worth over A$1,000. The local government claims the move aims to level the playing field between local and international sellers.
Amazon argues delivery companies should be the ones collecting this tax, not e-commerce businesses. Had they not blocked these orders, roughly 1,100 sellers forced to collect this tax would have been faced with yet another ''administrative burden and a disincentive to comply with the rules''.
Whole Foods Discounts All Around
A recent press release revealed that Prime members now enjoy weekly promotions and a 10% discount on all sale items across all Whole Foods Market 365 stores nationwide and 121 WF Market stores in 12 new states. This includes in-store purchases and Prime deliveries. More on this on the Prime Savings page.
Amazon Experience Centers Near You
In partnership with Lennar, Amazon recently rolled out Alexa-powered smart homes open for viewing.  To see for yourself what living in one of these homes would be like, you need to book an Amazon Experience in one of the many flagship centers across nine states. Each of them comes complete with Echo Devices, Smart gadgets, and Dash buttons. They're built to support and promote Prime deliveries, Amazon Home Services, and Subscribe & Save offers, as shown in this brief video courtesy of Mercury News.
"Works with Alexa Badge" Subject to Certification
If you sell any smart home devices, they now need to be certified by Amazon before you can publicly use the phrase "Works with Alexa". Otherwise, Amazon will remove the listing. Once you earn your "Works with Alexa" badge, it will be added to the product detail page automatically. You'll also be able to display the badge on your packaging.
Account Closure Due to Unfair Pricing
It's not unusual for Amazon listings or accounts to be suspended for price related issues. However, we recently stumbled across a Seller CentralAmazon Seller Central is a portal or a h... More forums thread showing that an account was permanently and irreversibly closed due to such violations.
We'd like to urge sellers to make sure that they do not enable any of these pricing scenarios:
misleading prices and large fluctuations in price;

price hikes that lead to conflicting prices across listing channels, venues, and websites;

large discrepancies between single versus multiple unit prices for the same product.
Reminder to Deactivate Listings

It's nearly peak season, so if you're planning to take some time off work, remember to set your Listing Status to Inactive. You may have already received reminders from Amazon, urging you to protect your performance metrics and avoid late shipments. This help page features up-to-date instructions.  
Amazon Neptune in General Availability Phase
Amazon Neptune, a scalable and fully managed graph database that enables users to create applications that query billions of relationships with virtually no latency, is now generally available. According to a recent press release, the service will expand to all known AWS regions within a year, but users in the following regions are already able to access it:
us-east-1 (N. Virginia)

us-east-2 (Ohio)

us-west-2 (Oregon)

eu-west-1 (Ireland)
To find out more, check out this blog post. It provides valuable insights into creating clusters, monitoring their health, and finding new applications.
Amazon Quicksight
If you've ever heard of Amazon Quicksight, then you probably know it's Amazon's business analytics tool. It's scalable (adapts to a changing user base) and it's fully managed by Amazon (no updates, no migration, and no servers to manage). A recent press release revealed it's now also available on a pay-per-session basis.  
And that's a wrap! As always, please let us know if you have any questions or need any assistance with your Amazon business. We're always happy to help out. Enjoy the rest of your week. Team SellerEngine is in Chicago for IRCE. Come see us at booth 1836 if you're here as well.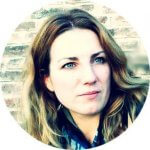 Melanie takes an active interest in all things Amazon. She keeps an eye on the latest developments and keeps Amazon sellers up to speed.