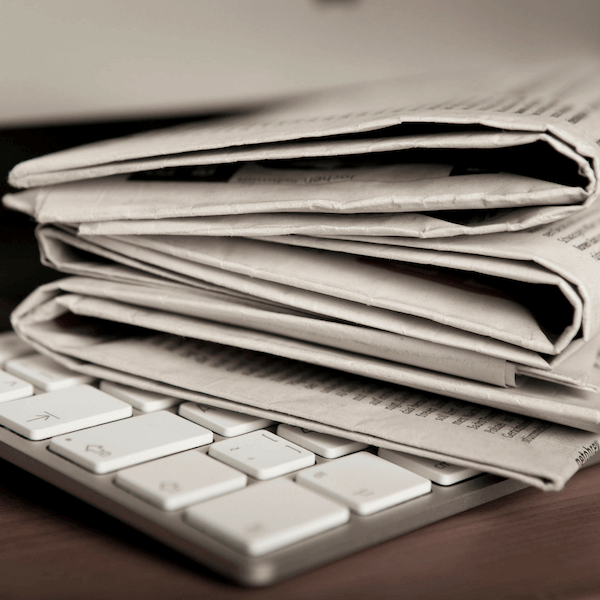 Four days in and it already looks like a busy year ahead for sellers on the Amazon marketplace. We come bearing Amazon seller news: some good, some bad, but all of it worth knowing. Hopefully, our first digest of the year will usher in the growth and expansion your business deserves.
USPS Rates Change
An average 2.5% increase will be applied to all USPS offerings this year. First Class Mail weighing under 1lb. will no longer be priced based on the delivery zone. Instead, the rate is based on the distance it travels.
Some delivery costs will rise by up to a whopping 34.9%, as seen in the table below, courtesy of Trish. To make matters worse, the 1/2-pound rate and Commercial Plus Pricing were removed.
Courier Rates Change Too
As USPS hikes up prices in 2019, UPS and Fedex follow suit. The Fedex surcharges and fees comparison table and the UPS retail rates document detail these price rises. The average annual rate hike of 4.9% has been carried over to this year as well.
However, other fees, such as residential, fuel, and extended area surcharges will rise by as much as 30%. So, individuals and sellers shipping from their homes will be affected the most.
Amazon US Fee Changes
Amazon.com is trying to offset the increase in order fulfillment costs. So, US sellers will find they have to pay different fee rates this year. Some storage and referral fees are coming down next month, but others will be rising:
New FBA Storage Fees in Europe
Retailers who sell on Amazon in Europe using FBA (Fulfillment by Amazon) will be charged differently this year. FBA sellers in the UK Germany, France, Spain, and Italy, will no longer pay a long-term storage fee for items stored for 6 to 12 months. Monthly storage fees will also go down for oversize items due to investment in technology.
In short, Amazon will set a monthly fee for anything you store at a European fulfilment centre for more than a year. There will also be a fixed minimum long-term storage fee of £0.10 or €0.10 per unit. Whichever of the two is greater will then be applied per unit. More on this here(login required). FeedbackA performance rating on a scale of 1 to … More welcome at eu-fba-fee-announce-feedback@Amazon.com.
Lower Selling Fees on Amazon Canada
Amazon Canada is applying new fees this year also. Effective Feb. 19, 2019, per-item minimum fees will go down for Canadian sellers:
from $2.00 to $0.4 for Jewellery and Watches;
from $1.00 to $0.4 for all other categories.
Referral fees will also decrease:
from 15% to 8% on items sold for CDN $15 max. in these categories: Baby (except for Baby Apparel), Beauty, and Health & Personal Care;
from 15% to 10% on the portion of sales price that exceeds CDN $250 for all Furniture items (save for mattresses);
from 20% to 5% on anything above CDN $325 in the total sales price of Jewellery items;
from 15% to 8% on Grocery and Gourmet products with a total sales price of CDN $20 max.
Appeal to Update Emergency Contact Details
All merchants selling on Amazon will have recently received an urgent request from the e-tailer. In a brief email sent out in December with the subject line "Review/Update your emergency contact details", Amazon asks all sellers to check the information currently on file.
So, what's this about? The email says Amazon may try to contact you by phone if there's a critical issue with the account (i.e. impending suspension). But it makes no mention of the length of the call, the identity of the caller, or the number of times the Amazon rep would try to reach your contact before giving up.
So, your emergency contact should be someone who is available to take calls and has a stake in the business (ex. administrator, director, or for small home-based businesses, even a close family member). Your emergency contact number is confidential and it doesn't need to match other business phone numbers on file.
Extended Return Policy
Under new terms of service, Amazon customers are allowed to return orders shipped between Nov. 1 to Dec. 31, 2018 until the end of Jan. 2019. This includes Amazon FBA and MFN fulfilled orders.
Since returns are now authorized automatically, sellers should keep an eye on their customer complaints, return rates, ODR, and health metrics. To ask money back against a refund Amazon issued in error, use Seller Assurance for e-Commerce Transactions (SAFE-T) in Seller CentralAmazon Seller Central is a portal or a h… More.
EU Geo-Blocking Regulation
As part of the digital single market strategy, the new EU Geo-blocking regulation was enforced on Dec. 3, 2018. According to the European Council, it will put an end to this discriminatory practice.
Until now, customers across Europe were unable to access or order from some e-shops – even the ones with top search rankings. They were blocked from shopping on the grounds that they were born or they lived abroad (i.e. their IPs and billing addresses weren't local).
VAT on Sales on Amazon Turkey
Turkey joins the ranks of countries that require remote sellers to collect 18% in VAT on online orders. Amazon has started collecting and remitting this VAT automatically. To stop paying this rate, sellers must provide a Turkish VAT registration number (Turkish Vergi Kimlik Number, a.k.a. VKN) and the name of the Tax Office to Amazon.
To do it online, take these steps and follow on screen instructions. Please contact Seller Support if you need help.
Go to Account Info > VAT/GST Registration Number > Add New VAT/GST Registration Number > Select Country from the drop-down menu > Enter VKN ID and Tax Office > Click Save.
Brexit – Plot Thickens
Amazon sellers across the UK have been receiving an email from the giant e-tailer urging them to prepare for a no-deal Brexit scenario. In the event that no deal is struck with the EU, border disruption would follow immediately. The movement of goods across the English Channel would be disrupted.
EFN fulfilment and Pan-European FBA inventory transfers would be disrupted. But Amazon reassures sellers that FBA fulfillment will still be available:
across the UK for customers in England, Wales, Scotland, and Northern Ireland;
across Europe for sellers with inventory stored in Germany, France, Spain, and Italy.
As mentioned here, whatever steps the UK takes to ensure stability would only be effective if the EU takes the same steps. Specific steps are outlined in a 119-page Partnership Pack for retailers who trade internationally, including private labelThis is what you call products manufactu… More. Some important takeaways:
Temporary storage facilities may be available to UK sellers who apply to Border Force.
UK sellers will no longer have access to the EU VAT Refund System; they need to apply to each country as a non-EU business instead, if they meet country-specific criteria.
Products deemed safe for sale in Europe by UK bodies will be banned on the continent unless they're tested and marked by an EU body. The NANDO database lists local Accreditation Bodies, and it will no longer include UK bodies after Mar. 29, 2019. More on trading goods regulated under the 'New Approach' here.
Melanie takes an active interest in all things Amazon. She keeps an eye on the latest developments and keeps Amazon sellers up to speed.