Reading Time:
5
minutes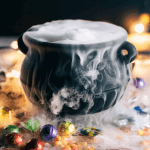 We've been picking people's brains to find out if and why the thought of a new Halloween on Amazon gives them goosebumps. Join us on your coffin break as we cut through the thick fog that surrounds Amazon's dusty spell book – ahem, sorry, rule book.
You can find all the cosplay, morphsuits, and ghoulish costumes you want at the Halloween Store this year. There's plenty of candy to go around as well, and you can find all the lion manes your dog could grudgingly don. But what's in store for you – as a seller or vendor – this Halloween on Amazon?
If your fortune-teller says change is coming our way, she's spot on the money. But don't get your barbed wire garland in a knot, because it's not all bad news. Here's a list of recent policy changes and some tips to wash down the bitter pill of rule-tightening before Halloween on Amazon:
Amazon Pre-Holiday Purge
Seasoned sellers will have noticed that Amazon tends to shut down a lot of accounts this time of year. Amazon has recently started applying a skin-crawling 17-day deadline on some pre-POA appeals. It's also limiting the number of unsuccessful appeals to two. To top it off, sellers have noticed a stricter approach to copy-and-paste POAs. Free broom rides? Not this Halloween.
Tip. If worse comes to worst, you still have a few options. You can enlist the help of someone who understands Amazon's inner workings. You could also escalate your appeal, but only as a last resort. Amazon doesn't take escalations lightly, so the timing and the people they're addressed to will make all the difference.
Whether it's the Seller PerformanceA measure of how well Amazon sellers are... More manager, a senior investigator in the Executive Seller Relations team, or Jeff Bezos himself, it's someone with very little time on their hands. So, your escalation letter needs to state your case accurately, concisely, and without being overly critical.
Amazon Hybrid Model Ban
If you sell both as a first-party vendor and a third-party seller on Amazon, you're operating under the 'hybrid model'. Unfortunately, it looks like this type of business model is being banned by Amazon.
The latest version of the Standards for Brands Selling in the Amazon Store page tries to shed some light on this issue. Apparently, no brand owner is now allowed to sell the same product both to Amazon (as a 1PVendors, first-party merchants or 1P are... More vendor) and its customers (as a 3PThird-party sellers are independent indi... More seller).
Luckily, Amazon states that all those affected will be notified, told their options, and given a deadline to comply with. Nobody using both the Vendor CentralVendor Central is an invite-only platfor... More and the Seller CentralAmazon Seller Central is a portal or a h... More platforms has come forward yet to say that they've been affected by this policy change.
Tip. Err on the side of caution and scale down your operation. If you're fighting on both fronts, start picking a side. It's either that, or peg up your 'Ghosts gather here' sign. In the meantime, follow our blog for updates.
Voice of the Customer Dashboard
A new performance dashboard called Voice of the Customer (VoC) 'Voice of the Customer' or VO... More is currently in the works. It's been touted as the first user-friendly dashboard that enables Amazon sellers to visualize and address every customer complaint personally.
All recently sold products will be given a color-coded rating to help sellers spot the tricky ones. Sellers will then be able to create removal and disposal orders, edit listings, and relist products directly from this dashboard. What a treat!
Tip. Luckily, VoC ratings will have no bearing on your ability to sell on Amazon when the dashboard is released this Q4. But it's only a matter of time before they do. Muhaha! So, now would be a good time to spruce up those listings and remove problematic items. Revisit returns policies and work on your customer service protocols and templates, if you haven't already.
Amazon Vendors Born to Run
Vendors launching new products on Amazon have a serious hurdle to contend with. They can't muster up the reviews and the sales needed to convince Amazon to stock more of their products, so their growth is stunted. You might say they're howling at the moon.
But traction won't be an issue for a select group of vendors eligible for the Born to Run program. It enables select brands to fast-track the first stage of their product life cycle. Eligible vendors can now set their first 10 weeks' worth of inventory – a.k.a the Launch Buy Quantity (LBQ) – themselves.
In exchange, they agree to full return rights on any inventory not sold after 10 weeks. They must also invest a tenth of their total product cost into AMS services over the course of at least 90 days. So, if they go ahead with it, they have three full moons to convince Amazon.
Tip. Not complying with Amazon's sales requirements and expectations is a breach of contract. Should it come to that in your case, you'll be blacklisted from the Born to Run program, having lost the AMS fees and the merchandise. Getting your LBQ right is crucial, so dust off that crystal ball.
Business Prime Brings It On
Companies in the USA, Germany, and Japan can now get more bang for their buck through the Amazon Business program. The B2B version of Prime membership – but without the streaming -, Business Prime is stepping up its game.
Last year, Business Prime offered free two-day shipping to members, but it's now boasting a free same-day shipping offer. The list of perks also includes various tax exemptions and a member-exclusive Amazon Express card with 5% rebate and 90-day payment on eligible products.
It comes with free procurement software like Amazon QuickSight and third-party software integration. And it features a Guided Buying tool to help members monitor and control their employees' spending. But unlike Prime, subscription prices are based on the number of users (authorized employees).
Tip. You can apply for a single user Business Account with your existing Prime account. So can your business customers. So, if your offers already appeal to Prime members, Business Prime should work for you too.
That's about as distasteful as we can go with our terrible Halloween wordplay. But please drop in for a spell again next week, when we bring you the SellerEngine news round-up. Until then, we 'witch' you a Happy Halloween on Amazon and a spine-tingling performance on your preordained platform or venue.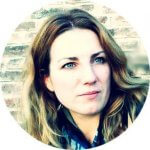 Melanie takes an active interest in all things Amazon. She keeps an eye on the latest developments and keeps Amazon sellers up to speed.