Editor's note: Data was gathered in October 2015. 
Amazon prides itself in offering "Earth's biggest selection" of products. Back in 1995, when Jeff Bezos settled on the name Amazon, he did so because not only is the Amazon the "biggest" river on the planet, but bigger than the next river by a huge margin[1]. In choosing this name, he unveiled his ambitions to the world. Many people thought that Amazon would only be a bookstore, but Jeff Bezos really did intend to eventually stock every product.
Read on to find out how close Amazon has come to achieving its goal.
So, how does Amazon's current selection live up to the name and the original dream? Let us take a look at a few key figures, and answer some very interesting questions*
1. How many products does Amazon sell?
There are currently 385 million products available on Amazon.com. Of these, 380 million products are physical goods, with the rest falling into digital categories, such as Kindle books, Apps, Gift Cards a.s.o. Physical goods are separated into 28 categories, with the largest one – Cell Phones & Accessories, containing more than 70 million products. Home and Kitchen, Books, and Electronics all contain more than 50 million products. The second largest Amazon market is the UK, where almost 200 million products are currently sold.

2. How many products are available through Amazon Prime?
There are currently at least 30 million products available through Amazon prime on Amazon.com. This covers little more than 8% of all the products that are for sale, which highlights the size of the Amazon third Party Marketplace and the opportunities available to sellers who use FBA. Amazon.co.uk and Amazon.de offer 18 million products through Amazon Prime each. Amazon.it has the most impressive Prime coverage, with 17% of the products available on the marketplace being sold through the program.

3. How many products are Out Of Stock on Amazon?
Amazon.com has nearly 70 million products that are out of stock. Since 'out of stock' information is only available for a little over half of the known product categories (and their items), the number is likely to be higher. For the categories disclosed, about 30% of the items on Amazon.com are out of stock items, while at the other end of the spectrum, nearly half of all the items in the UK are out of stock.
4. How cheap / expensive are Amazon products?
Amazon.com stays true to its mission of providing the cheapest prices to customers. There are more than 200 million products on Amazon.com whose prices are below $35. In fact, in most Amazon countries, the percentage of items with prices < 35 local currency (USD, GBP, EUR, CAD) is above 60%. On the other hand, Amazon.co.uk has the highest number of expensive products. There are more than 1.3 million items on Amazon.co.uk whose prices exceed 300 GBP.

The size of the Amazon Marketplace underscores the opportunities that third party sellers have in this space. The rate of growth on each Amazon website is impressive, with millions of new products being added every month. Amazon.com offered less than 300 million products one year ago, and now they are on track for exceeding 400 million before the season. The growth of the Prime Subscriber base (53% in 2014 alone!), coupled with the relative low number of Prime-eligible products (out of all products), shows there is still a lot of opportunity for savvy sellers to take advantage of FBA and grow their business.
| Country | # of Products | # of Prime-eligible Products | % Prime Products | % Out-of-Stock Products |
| --- | --- | --- | --- | --- |
| Amazon.com (US) | 385,075,019 | 30,716,978 | 8.07% | 29.92% |
| Amazon.co.uk (UK) | 201,566,395 | 18,483,941 | 9.38% | 48.23% |
| Amazon.de (DE) | 161,774,557 | 18,865,045 | 12.01% | 35.08% |
| Amazon.fr (FR) | 128,219,411 | 18,707,943 | 14.59% | 40.21% |
| Amazon.ca (CA) | 141,612,744 | 12,527,407 | 9.12% | 32.22% |
| Amazon.es (ES) | 112,803,125 | 5,830,169 | 5.44% | 40.63% |
| Amazon.it (IT) | 102,444,748 | 16,753,682 | 17.10% | 46.27% |
*The research covers North American and European countries for now. We're working on collecting  data from Japan, China, and India too and we'll update the numbers at a later date.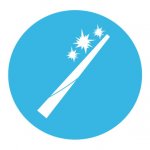 If you're curious to find out more about Amazon's history, we recommend The Everything Store by Brad Stone – it offers fascinating insights into the history of the company, the motivations behind Jeff Bezos' decisions, and his ambitions for the future.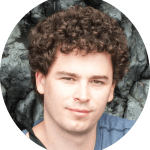 Emin Filip follows trends and advances in online selling, looking for the impact they may have on online merchants, including 3rd-party Amazon sellers.
At SellerEngine he is the Product Owner of Sellery, the premier repricing software for Amazon sellers. He makes sure that the needs of Amazon sellers are reflected in SellerEngine's software.