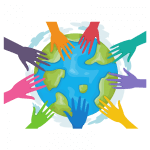 September 5th is International Charity Day. Established in 2012 by the United Nations General Assembly, its intention is to raise awareness of and increase participation in the many valuable, necessary, and life saving charities that exist. There are many ways to get involved. And, if you shop on Amazon, they make it easy for you to give back.
Shop AmazonSmile and Give to Charity
If you haven't already shopped AmazonSmile, you're missing out! Shop on smile.amazon.com to see the same products at the same great prices as you do on Amazon.com. Bu this is where it gets cool. With the purchase of any eligible item, AmazonSmile will make a charitable donation to the charity of your choosing! That's right, buy the products you normally do via AmazonSmile and you will be helping charities around the world grow and accomplish their missions.
And don't worry, with a list of almost one million charities and growing, AmazonSmile probably gives to your favorite one. In fact, as of August 2017, AmazonSmile has donated a total of $62,069,818.82. That is a lot of numbers. And a lot of good!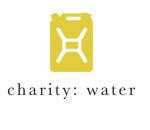 My personal favorite is Charity: Water. It's exciting to see that my purchases have gone to help AmazonSmile raise $1,195,929.61 for Charity: Water (as of August 2017). And here are just a few more charities you can support: American Red Cross, American Heart Association, and Best Friends Animal Society.
If you're anything like me, you already do most of your shopping on Amazon. Why not make a small change to the url and help give back in a major way? Remember, like the amazing Anne Frank noted, "No one has ever become poor by giving". Happy giving and happy International Charity Day.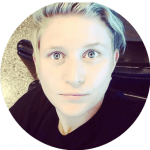 Kate is an avid reader/writer, world traveler, dog lover, lead singer in a band, and Amazon extraordinaire. She loves long walks in pretty much any setting and helping Amazon sellers grow and succeed.