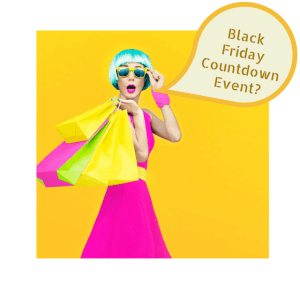 This year's Black Friday on Amazon is preceded by a Countdown Event. The premature launch took everyone by surprise, but this isn't the time to wonder why. Let's look at what the event entails for Amazon's buyers, sellers and competitors.
Tuesday, Nov. 1, saw the launch of the Black Friday Countdown Event. It features, among others, 20 Deals of the Day and countless Lightning Deals throughout. The event makes this year's Black Friday on Amazon the most ambitious one yet.
Set to last until Dec. 22, the store doubles up as a teaser campaign for the Christmas sales. Various types of covert advertising will be offered in the weeks leading up to the main event. That includes the Electronics Holiday Gift Guide.
What's in it for buyers?
Throughout the Countdown, Amazon Prime members will enjoy exclusive offers. In addition to free two-day shipping and same-day delivery, they'll become eligible for substantial discounts. An extra 20% off pre-ordered items and new release video games, for example. What's more, they'll have a 30-minute head start on thousands of Lightning Deals. Some of last year's flash sales came with discounts of up to 80%.
Alexa users can expect to be reaping even more rewards. Plus, they'll be able to secure them by voice command with the Amazon Echo and Echo Dot. What those rewards may be is very hush-hush – somewhat ironic, but not surprising.
To round off the package, the Amazon app will be offering users many new features. One of them is the option to take photos of the products they want in-store. Then they can instantly look them up on Amazon.com.
To save buyers the embarrassment of a present mix-up, Amazon also announced the launch of the Package X-Ray feature. It promises to find out what the contents of a buyer's boxes are upon delivery. The idea is that it will read the barcodes on the packaging. Activated at the touch of a camera-shaped icon in the iphone app, this tool will become available on Nov. 15.
Another interesting app feature is the Watch-a-Deal notification. It's similar to the 'Save for later' option on the desktop shopping cart page. This bookmarks an item to send you an alert when it's on sale. Even more conveniently, Watch-a-Deal sends instant push notifications to your phone.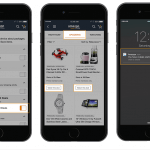 Note: Once a push notification is sent, the sale goes live. The customer can add the product to the cart. Here it will be saved for no more than 15 minutes, until the order is completed.
What products should we expect to see?
Unlike Amazon Prime Day, this event is all about electronics. The headliners are bound to be various Kindle models, curved TVs, bluetooth trackers, portable hard drives, and graphics tablets. Smartwatches, infrared thermometers, thermal printers, streaming sticks and other devices were also very popular in the past. Toys were also on the menu last year, with discounts of up to 40%.
We all have a pretty good idea what type of products to expect to see going on sale on Black Friday. And we also know that sellers will be saving the best for last. This means that bargain hunters will be going online and spending the most at midnight, Nov. 25. Obviously, they'll need to make some allowance for website crashes.
What's in store for competitors?
Q4 projections aren't as optimistic for Amazon's competitors anymore, in light of this countdown event. It's not hard to see why. Amazon announced that it would offer 120,000 temporary positions in the lead up to Christmas. That's a fifth more than last year's army of workers.
According to a recent Periscope poll, roughly half of the 1,570 Americans and British people it questioned said that they have no intention of shopping in-store on Black Friday. Many other participants think that the in-store environment on Black Friday is "just too chaotic". This can only be good for online sellers.
Other surveys suggest that nearly half of retailers think Black Friday sales will account for half of all their pre-Christmas sales. On the other hand, these are only the retailers who claim to be participating in the Black Friday event. And they only make up about a fifth of the total. So about 80% of retailers said 'Thanks, but I think I'll pass'.
For participating retailers, the marketing strategy usually involves discounts of up to 50%, free gifts with large orders or free shipping with every order. Whatever the incentives they offer, it's becoming clear that Amazon's competitors need to step up their game this month. And many brick-and-mortar shop owners, in particular.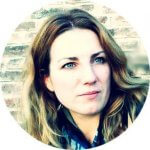 Melanie takes an active interest in all things Amazon. She keeps an eye on the latest developments, and keeps Amazon sellers up to speed