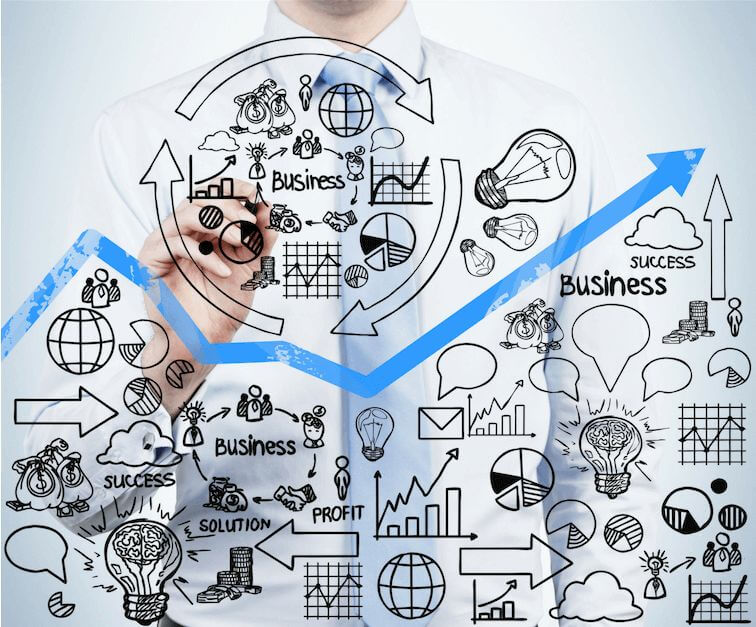 With the launch of Amazon Project Zero, you'd think counterfeiters are shaking in their boots. But is this counterfeit crackdown all it's cracked up to be? Let's give Project Zero a look.

You've probably heard of Amazon Project Zero by now. If not from the
Day One
announcement, then most likely from the
Seller Forums
. It's the latest solution to the thorny issue of counterfeits on Amazon.
Why Project Zero?
Because Amazon is vulnerable to counterfeiting. To avoid redundancy, Amazon collates all offers for a product under a single page. Unfortunately, this means people who sell fakes can piggyback on genuine listings. So, Amazon must go to great lengths to weed out knock-offs.
Over the past few years, Amazon tried to crack down on counterfeiting just before the holiday season. But because counterfeiters and their products can be very convincing, genuine products were affected too. Some sellers waited for weeks to have their listings reinstated.
What Is Project Zero?
Despite the ambitious name, Amazon's Project Zero has nothing to do with Harvard's education research group. And it has no ties with Google's cybersecurity team. It's just a way to give brand owners more control over their listings.
How Does It Work?
Whether it works or not remains to be seen. But we know how it should work. Amazon claims Project Zero can help brand owners in a variety of ways:
Based on a brand's corporate symbols (logos, trademarks, etc.), Amazon can scan and screen out fakes thanks to machine learning (ML). Amazon calls these services

automated protections

.

Brand owners can remove fake listings themselves with the

self-service counterfeit removal

tool. Amazon then uses the data they send to improve ML capabilities.

Registered products are given a unique code. Amazon fulfillment centers scan for it before they ship them to buyers. So, thanks to

product serialization

, fakes never reach the buyer.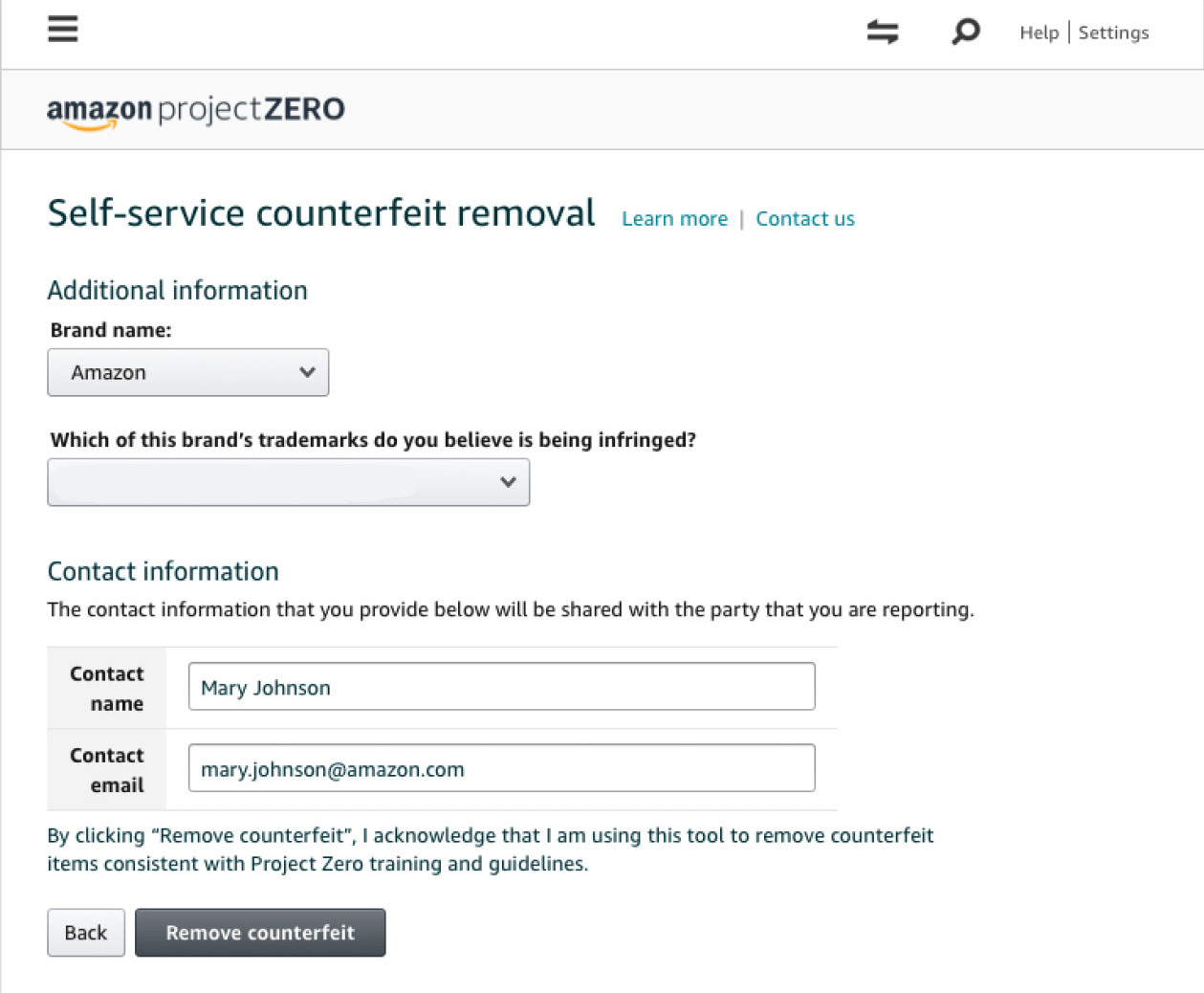 Is Project Zero Free?
Almost. It's free to enroll. Once you're in, you have free access to automated protections and the self-service tool for removing fakes. But the product serialization service will cost you $0.01 to $0.05 per unit, depending on volume. So, unless you sell expensive, non-seasonal products in small quantities, this may not be for you.
Who Can Join Project Zero?
For now, this is an invitation-only program. It's open only to brands with government-registered trademarks enrolled in Brand RegistryAmazon Brand Registry is a tool that ena… More. If you haven't been invited yet, you're free to join the waiting list, but don't hold your breath.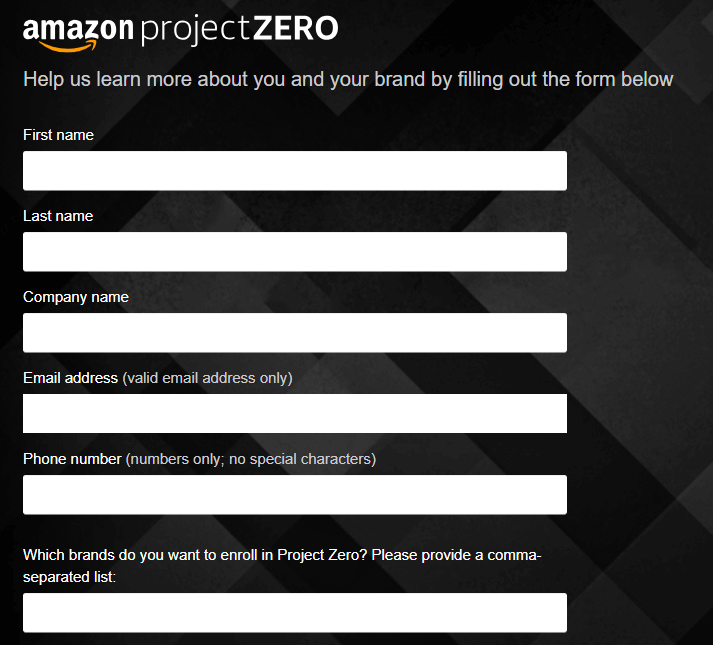 Pros and Cons of Project Zero
If it's not done right, Project Zero could do more harm than good. Only time will tell, but here are some of the ways each of the three levels of protection can fail:
Automated Protections

. Project Zero will limit the number of fake listings by comparing the seller's images and other information with the one Amazon receives from the brand owner. Of course, if sellers decide to piggybank on an existing listing, they don't even need to submit product images, let alone logos.
Secondly, Amazon claims bots will check logos and other symbols to screen out fakes. If so, then the most convincing fakes wouldn't even be affected. So, popular brands would still be sitting ducks. After all, the more recognizable a logo is, the more popular it gets; and the more popular it is, the easier it is to copy.
Self-Service Removal

. Brand owners don't need to report foul play to Amazon anymore. Instead, they can delist items themselves. So, Amazon is empowering brand owners, giving them extra responsibility, and holding them to account for misuse.
But who's to say all this power won't go to brand owners' heads? What's to stop them from driving away authorized resellers too, not just counterfeiters? Amazon claims it will monitor brand owners to prevent misuse and curtail their privileges if they make mistakes. But it probably won't take action unless several sellers complain. And by then, the damage is done.
Product Serialization

. If you sign up to Project Zero, you can use serial numbers specific to Amazon. On the one hand, no counterfeit items would ever leave a fulfillment center – unless sellers sign up to commingled inventory, that is.
On the other hand, it could mean that some products are manufactured exclusively for sale on Amazon through FBA. Also, rather than have unsold inventory returned to be repackaged and sold elsewhere, some sellers would be more willing to leave it at the fulfillment center.
What's the Big Deal?
Whether Project Zero is a success or not, it signals a change in direction for Amazon. More of its sources are being poured into automatic counterfeit purges. Naturally, there will come a time when brand owners will no longer rely on Amazon for help in dealing with counterfeiters.
Will Project Zero put an end to the practice of selling knock-offs on Amazon? Not likely; not on all venues, at least. It may increase rivalry among sellers and lead to an overhaul of resale rights. And it will definitely cause sellers and vendors to put more of their resources into self-policing.
But ultimately, as more brand owners resort to product serialization, those who can't afford it become prime targets for counterfeiters. So, a new pattern may emerge. Brand owners will pay Amazon more – not to protect their merchandise, but to give them the right to protect it themselves.
That's a wrap from us. When it comes to Project Zero, we couldn't help but give you our two cents' worth. But we certainly hope that it's a success and counterfeits on Amazon become a thing of the past. In the meantime, follow our blog for updates and follow-up on the Amazon Project Zero program.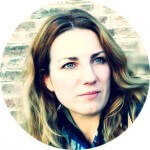 Melanie takes an active interest in all things Amazon. She keeps an eye on the latest developments and keeps Amazon sellers up to speed