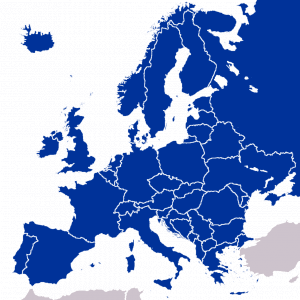 Recently, Amazon introduced Cross Border FBA Returns for sellers located in Europe. This means that Amazon sellers who have items located in an Amazon EU Fulfillment Centre can have their items shipped back to European addresses outside of their items' locations.
Keep reading to find out more of the details and costs associated with a cross border return.
The Biggest Drawback
Unfortunately, US sellers who sell in Europe are still left out in the cold. Items can only be returned to addresses in Europe, not addresses in the US or anywhere else. This is a bit of a letdown because handling FBA returns are one of the biggest hurdles that US sellers must overcome when selling in Europe. Hopefully, this cross border return service will pave the way for a similar service for US-based sellers.
Return Destinations
Before we get into the nitty-gritty of the fees, the first thing you need to know is that Amazon is charging different rates based on where the returned merchandise is headed: Western or Central Europe. Here's how Amazon defines each region.
Western Europe:
Austria
Belgium
Germany
Denmark
Spain
Finland
France
UK
Greece
Ireland
Italy
Luxembourg
Netherlands
Portugal
Sweden
Central Europe:
Bulgraia
Cyprus
Czech Republic
Estonia
Hungary
Latvia
Lithuania
Malta
Poland
Romania
Slovakia
Slovenia
Costs & Fees
There are different fee schedules for each country where Amazon has an FBA Fulfillment Centre located: the UK, Germany, France, Italy and Spain.
The cost of the return is based on the item's weight, with an additional per-unit flat handling fee.
Inventory stored in the UK

Destination

Western Europe

Central Europe

Price Per Unit

£3.20

£4.20

Weight Handling
Per 100g

0 to 100g

£0.00

£0.00

100g to 2kg

£0.30

£0.75

Above 2kg

£0.10

£0.10
Inventory stored in Germany

Destination

Western Europe

Central Europe

Price Per Unit

€4.25

€7.25

Weight Handling
Per 100g

0 to 100g

€0.00

€0.00

100g to 2kg

€0.20

€0.80

Above 2kg

€0.05

€0.05
Inventory stored in France

Destination

Western Europe

Central Europe

Price Per Unit

€3.40

€4.40

Weight Handling
Per 100g

0 to 100g

€0.00

€0.00

100g to 2kg

€0.20

€0.80

Above 2kg

€0.05

€0.05
Inventory stored in Italy

Destination

Western Europe

Central Europe

Price Per Unit

€4.25

€7.25

Weight Handling
Per 100g

0 to 100g

€0.00

€0.00

100g to 2kg

€0.20

€0.80

Above 2kg

€0.05

€0.05
Inventory stored in Spain

Destination

Western Europe

Central Europe

Price Per Unit

€4.25

€7.25

Weight Handling
Per 100g

0 to 100g

€0.00

€0.00

100g to 2kg

€0.20

€0.80

Above 2kg

€0.05

€0.05