Reading Time:
6
minutes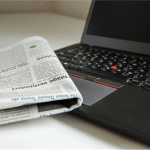 Now that we've entered Q4 after Amazon's most successful summer to date, we've got lots to share. Here's our run-through of the most important Amazon seller news this month.
Amazon Turkey Launched
The Amazon family welcomed venue number 15 on Sept. 19, 2018. Amazon Turkey was launched with 10 categories: Books, Electronics, Computer and Office, Telephone, Home and Kitchen, Personal care, Construction market, Video Game and Console, and Baby & Toys. In a recent press release, Country Manager Sam Nichols writes of his hope that the virtual venue, which currently features 1,000 local businesses, will expand to accommodate the needs of the hundreds of thousands of customers in Turkey who shop from Amazon US.
New Dashboard: Voice of the Customer
Amazon recently introduced a new dashboard in SellerCentral called Voice of the Customer (sign-in required). It displays customer feedback and product ratings for every item in your inventory, and even feedback received by FBA customer support staff. Please stay tuned for a full article on this topic in October.
Three Metrics Removed from SP Notifications
In an effort to align seller performance policies with the information displayed on the Account Health dashboard, Amazon.com has removed three metrics from the Seller Performance Notifications Page. Performance requirements will stay the same, but sellers will no longer be able to view these performance results:
Customer Service Dissatisfaction Rate;
Contact Response Time;
Refund Rate.
The change is also taking place across European venues. On Amazon.co.uk, for instance, only the last two metrics were removed.
Buy Shipping Enabled for USPS SCAN forms
To save time, sellers can now use a Shipment Confirmation Acceptance Notice (SCAN) form when they prepare their shipments to be sent to Amazon. If they have USPS packages, they can use the SCAN form to generate a single barcode for all their boxes. The USPS driver then only needs to scan that barcode during pickup. The 'End of day' form is in Seller Central, under Orders > Order Reports.
Send Beer, Wine & Spirits to FBA Centers in Bulk
Sellers who list FBA products in the Beer, Wine & Spirits subcategory under Food & Grocery on amazon.de and amazon.co.uk can now send their products in bulk to fulfilment centers. Amazon will prepare them individually for storage and sale upon receipt.
Amazon Business Comes to Italy and Spain
Italy and Spain joined the list of European countries where Amazon Business is available. To become a Business Seller with the badge to prove it, sellers must first register their business for VAT Calculation Service on Amazon.
Referral Fee Update for CE Accessories
Amazon venues across the EU will change categorization for Consumer Electronics. As of Nov. 12, these products will be sorted into two separate sub-categories. Base devices will incur a referral fee of 7%, while accessories will be sold with a referral fee of 12%.
Sales Tax on Orders Bound for 10 New States
Following the Supreme Court's Wayfair ruling, which enables states to collect sales tax from remote sellers, ten states will begin to levy taxes for their residents' online orders. They join 32 other states that started collecting sales tax on July 1, each with rates and laws of their own.
So, Amazon orders shipped to buyers in Minnesota, for instance, now incur sales tax. No action is required from sellers. Tax settings and reports will have updated automatically.
Free FBA Replacements for Both Buyer and Seller
As of Sept. 5, 2018, customers who return their products can request a free replacement. They will automatically be sent a second unit from the seller's inventory. If the original item is damaged or not returned, Amazon will reimburse the seller.
Amazon More Popular Than Google for Product Search
Research company Jumpshot recently published The Competitive State of eCommerce Marketplaces Data Report Q2 2018. In it, the company claims that 54% of the product searches from across the internet are now made on Amazon. Apparently, although it takes customers longer, on average, to buy a product on Amazon than it does on Google, it's where most people go to when they're discovering a new product.
Amazon Echo Event
The 2018 Amazon Echo Event was held in Seattle on September 20. At the event, Amazon announced the launch of several devices and features. The list includes:
a new Echo Dot, which is 70% louder than its forerunner;
Echo Plus with voice-controlled sound adjustment;
a new Echo Show with a 10ˮ HD screen and two web browsers (Firefox and Silk);
Echo Input, a microphone you can use to control a speaker with;
Echo Sub, which, as the name suggests, is a subwoofer for Echo and Echo Plus;
Echo Link and Echo Link Amp connect all your devices for multi-room entertainment;
WiFi Simple Setup and Amazon Wi-Fi Locker to connect devices to networks seamlessly;
Amazon Smart Plug, which connects smart devices to your network as soon as they're plugged in;
the Alexa-enabled AmazonBasics Microwave with Dash Replenishment Service;
Echo Wall Clock that connects to Echo devices via Bluetooth;
Alexa Guard, a security feature for Echo that uses sound recognition and smart lights to protect your home;
Echo Auto, a device which connects to your phone to filter your commands for Alexa in a noisy car environment;
Fire TV Recast, a DVR device that records shows and then streams them onto your mobile and Amazon devices.
Ring Stick-Up Cam for both indoor and outdoor use.
Amazon Scout: Image-Driven Search Tool
September 2018 was a good month for Amazon. Not only has it announced its largest range of own-label devices to date, but it's also redefined the concept of product search when it launched Amazon Scout. This page is designed to help customers zero in on the products they want without typing a single search word. How, you ask? Scout doesn't do words; it does product images.
Using Machine Learning to pinpoint what buyers need, Amazon aims to improve the browsing experience of buyers who either don't have a clear picture of what they want when they start searching, or don't know what it's called. Currently available only for homewares, the tool shows a lot of promise, especially since it has the potential to break language barriers.
The difference between Scout and Pinterest? You can shop for things you like right away, your searches are your own (i.e. not influenced or inspired by your network), you can save your progress, and your 'journeys' are always private. Also, the offers displayed to you are updated in real time, so that you get closer to your choice with each thumbs-up.
While we're on the topic of visual searches, Amazon recently integrated the Spark tool into its Interesting Finds page. It enables customers to explore the product categories they're interested in as they 'heart' their 'finds', making future recommendations more specific to them.
Amazon 4-Star Shop in SoHo, NYC
Amazon opened a permanent store at 72 Spring Street, SoHo, New York on Sept. 27, 2018. Open till 9pm (except on Sundays), Amazon 4-Star only stocks top selling and popular products rated 4 stars and above. This includes smart home devices, electronics, toys, games, books, and items trending locally. Every item sold comes with a digital tag beside it displaying average star rating, comments, and number of ratings. Check out Day One, the Amazon Blog, for more.
Amazon & Good Housekeeping Launch Holiday Pop-Up
Good Housekeeping magazine has its own GH Storefront on Amazon. It features products approved by GH Lab and the Amazon influencers who recommend them. Now Amazon and GH are taking it up a notch with the opening of a pop-up store at Mall of America in Minneapolis. Between Oct. 2 and Dec. 30, shoppers can test and buy their items in store at the mall. To apply for the Good Housekeeping seal, please read this GH article.
Sellers Flock to Amazon India
The number of third-party sellers on Amazon.in has reportedly doubled in 15 months. Now 400,000 sellers strong, the venue is the most visited website in India. However, the seller base is unique in that it prefers to access SellerCentral via mobile. In fact, according to MarketplacePulse, most sellers don't own laptops or plan to do so in the foreseeable future.
Amazon Launchpad Comes to Spain
An announcement from Amazon.sp published late last month introduces Amazon Launchpad to the Spanish seller base. A project made possible thanks to Amazon's collaboration with various local crowdfunding websites, Launchpad currently includes 650 European emerging companies. The signup page has not yet been released, but Amazon invites existing merchants to apply as soon as it is. In the meantime, the official Amazon Spain Launchpad page has been made available to customers, along with a lovely introductory video.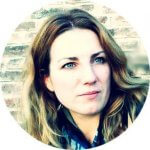 Melanie takes an active interest in all things Amazon. She keeps an eye on the latest developments and keeps Amazon sellers up to speed.