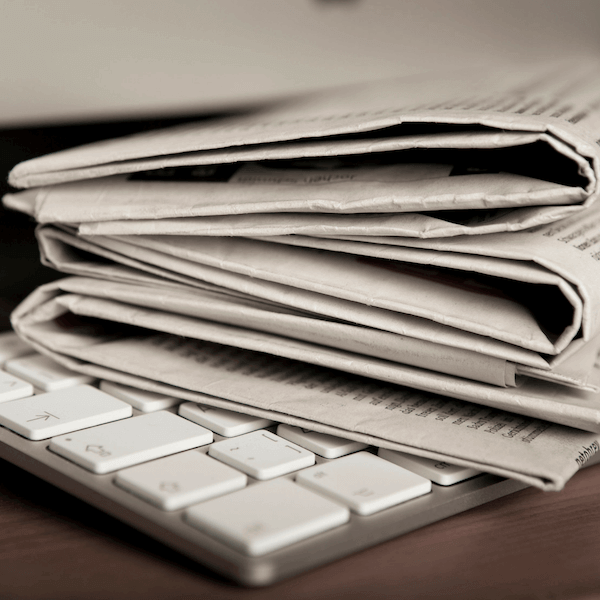 There's much to learn from the latest edition of our Amazon Digest. We bring you our monthly batch of seller news and give you a heads-up so you can plan for Q3.
SFP Sign Up Back on Amazon UK
Last week, Amazon UK sent an email to say that registrations for Seller Fulfilled Prime (SFP) services have resumed. Merchants who would like to ship to Prime customers from their own warehouse are free to apply. If accepted, they can display the Prime badge on their listings.
Launch of Amazon.ae
In 2017, Amazon bought Souq.com, a very successful UAE bidding site turned online retail platform. Last month, a press release announced that Souq.com is now known as Amazon.ae. Customers in the United Arab Emirates can spend their AED on Amazon.ae and pay in a variety of ways, including cash on delivery.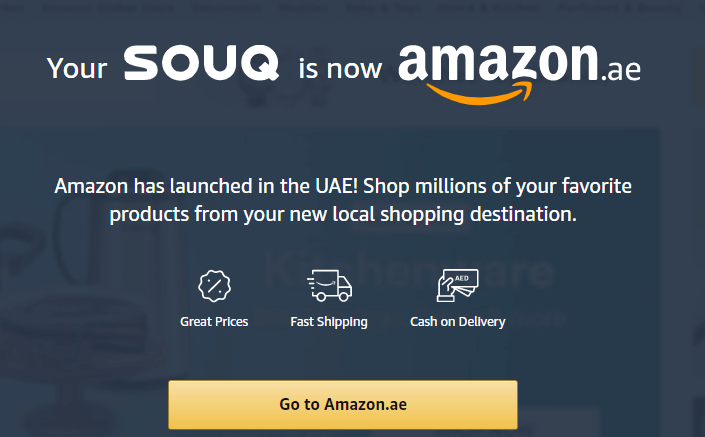 Amazon Page for Entrepreneurs
The Amazon SMB impact report was recently released. With it came news of a new online hub for entrepreneurs, the Build your business with Amazon page. It features programs for people who want to showcase their talent on Amazon. This includes well-known tools and platforms from sellers to developers:
No More Emailed Fee Invoices
As of May 20, 2019, Amazon has changed the way it shares seller fee invoices. Sellers continue to receive an email notification every time an invoice is available. But the invoices themselves are no longer attached to these emails. Instead, sellers can download them from Seller CentralAmazon Seller Central is a portal or a h… More.
German Tax Reminder
Amazon is once again reminding sellers who operate in Germany to comply with the German VAT Code (Sec. 22f UStG). Sellers who are currently trading must upload their German tax certificate (F22). If they're not trading, they should acknowledge the declaration that says they have no taxable sales in Germany.
New Amazon JP Tax Rates
A tax system revision will be taking place in Japan on October 1, 2019. Consumption tax will increase from 8% to 10%. This new rate will apply to orders, as well as fees on Amazon Marketplace. The prices displayed to business users and regular shoppers will include the tax, but tax-free prices will also be displayed alongside them.
The change will come into force at midnight. The new tax rate will apply to orders whose status switches from 'pending' to 'shipped' at that time. For pre-ordered items, the seller's lead time will be taken into account. Eligible sellers can set their own tax rate by entering specific product tax codes in Seller Central.
New MWS Shipment Requirements
The way sellers make shipments using Amazon MWS has changed since June 1, 2019. For multi-destination shipping plans, sellers must approve them first. They will then be able to send their inventory according to each shipping plan.
The hope is that this would reduce the risk of non-compliance and speed up fulfillment. Sellers who ignore shipments in multi-destination plans, delete parts of them, send incomplete shipments, or misroute them will be sent an email notification. If they fail to comply again, they may not be allowed to send other shipments.
MCF Fee Changes in Europe
From June 1, 2019, Multi-Channel Fulfilment fees across Amazon's European venues have changed to match the FBA fee structure. Amazon welcomes your feedbackA performance rating on a scale of 1 to … More on the following changes:
A local fee is charged for Pan-European FBA fulfilment;

EFN fees are based on the destination country;

Media and non-media MCF products are charged the same;

Most expedited shipping fees have gone down;

there's a per-unit fee for every product size tier.
Selling Plan Discount
When you register to sell in Europe, Japan, India, and North America, you gain access to customers from 10 countries. Amazon recently launched an offer for sellers who want to expand to all these areas. The total monthly subscription fee for those who register to sell in all 10 countries is being capped at $39.99.
Business Sellers Get Free Repricer
Amazon BusinessAmazon Business is Amazon's wholesale … More Sellers no longer need to single-handedly manage standard prices, business prices, quantity discounts, etc. They can use the Automate Pricing tool to set their own pricing rules and offers to update automatically. Up to 5,000 SKUs can be uploaded at a time thanks to the bulk upload feature.
Prime Air To Take Off
Last week, Amazon CEO Jeff Wilke revealed plans for Amazon to carry out its first drone deliveries within months. At the re:MARS 2019 conference, he talked about the FAA-approved MK27 drone that will soon be carrying the Prime Air logo.
Amazon Opens Pop-Up Shops in UK
The first Clicks and Mortar shop in the UK opened on June 3, 2019 in Manchester. Nine more clicks-to-bricks stores are due to open across England, Wales, and Scotland. With massive high street closures in recent years, this is a much-needed change for the locals. But it's also an opportunity for up-and-coming sellers to gain brick-and-mortar experience with backing from Amazon.
FedEx Express Not an Option
FedEx will no longer deliver packages for Amazon on domestic flights. Amazon lost the FedEx Express contract, but it will still be relying on FedEx for last-mile deliveries. In an official statement, FedEx claims the aim is to focus on the growing e-commerce market.
That's all the seller news we managed to compile this month, but please follow our blog for the next issue of our Amazon Digest. In the meantime, enjoy our Prime DayPrime Day was initially a one-day sales … More Prep series for the savvy Amazon account holder.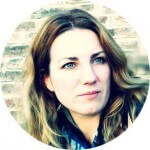 Melanie takes an active interest in all things Amazon. She keeps an eye on the latest developments and keeps Amazon sellers up to speed