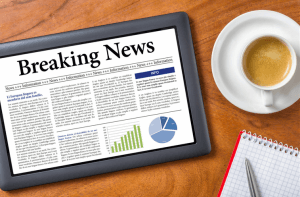 Here we are with issue 9 of our Amazon Digest, and we can't wait to share this month's news and gossip. We've got the lowdown on the latest deals, referral fee changes, new apps, shipment discounts, and many more Amazon seller treats.  
Amazon Launches 7-Day Deals
Recently announced on the Seller Forums, 7-Day Deals are already a common sight on Amazon. Unlike Lightning Deals, which run for 4 to 12 hours, 7-day deals run on 7 consecutive days. They're created the same way as Lightning Deals, via the Deals Dashboard. More on this from Seller Central UK or Seller Central US (sign-in required).
SSO on the Amazon Seller App
Single sign-on (SSO) is a feature that enables Amazon sellers with linked accounts to switch from a single dashboard. The feature has now been extended to the Amazon Seller App. So, anyone with cross-regional accounts can use any set of credentials to access linked accounts via SSO. Then, they can toggle venues with the marketplace switcher on the left navigation menu.
Q4 Storage Limit Changes
New storage limits go into effect at the beginning of October. These are volume-based limits based on your Inventory Performance Index (IPI)A score between 0 and 1,000 calculated b… More. Sellers with an IPI in the last quarter of 350 or more are allowed to store as many standard-size, oversized, or clothing and footwear items as they wish.
Those with lower IPI scores will have been notified by Amazon that quarterly storage limits are in place. They may need to pay overage fees on their overstock. More on IPI dates, storage limits, and enforcement dates here.
SFP with No Referral Fee
Amazon is offering Amazon sellers who sign up for Seller Fulfilled Prime a 100% discount on referral fees. The discount applies to the first 500 units sold with SFP and shipped from their own warehouses. Only new signees can take advantage of this limited time offer.
New Shoe Size Standards
Up until now, the only sizing information buyers had was based on the manufacturer's own size guide. But on August 30, 2019, new attributes were made available to sellers with their product uploads.
Standardized formats were announced on Seller Forums in May. Now it looks like October 30, 2019 is the day Amazon will enforce new Shoe Size Standards. Existing listings may need to be edited using the Shoe Size Guidelines (sign-in required).
Business Apps on the Marketplace Appstore
The Marketplace Appstore in Seller CentralAmazon Seller Central is a portal or a h… More (sign-in required) is now live worldwide. This index of tools gives you access to software solutions developed by Amazon and various other programmers. It lists pricing, inventory management, accounting, and analytics apps, among others.
Cheaper UK SPD Shipments
Amazon UK is trying to convince sellers to sign up to the Partnered Carrier Programme. To sweeten the deal, it's throwing in a 14% rate reduction for sellers who arrange their own shipments with Amazon-Partnered Carriers (SPD) to local Amazon fulfillment centres. The lower rate starts to apply on October 1, 2019, as seen here.
Amazon Forecast
Amazon is giving developers in the EU, USA, and Asia Pacifc access to Amazon Forecast. Using the API or console, they can set their own machine learning models in five API calls/clicks or less.
Based on private machine learning models hosted on AWS, they can find out how seasonality, store locations, product features, and other variables affect their business. And they can make predictions about demand, performance, resources, etc. using specific accuracy metrics.
Free Ring Doorbells in UK
According to this news article, police forces are handing out Ring Video Doorbells to residents from four British counties. They're worth £89 ($109) in the UK. Many other police forces across the country are said to be working with Amazon to distribute these free WIFI enabled doorbells. And Met police is reportedly focusing its efforts on burglary hotspots and victims of crime.
Fire TV Is on Fire
Amazon is working with electronics manufacturers based in Europe and Asia to produce various smart Fire TV devices. The list of Alexa enabled Fire TV devices that enable users to stream, tune in, and record live TV includes:
Savage X Fenty 2 Debut
Rihanna's second Savage X Fenty Show will be streamed live exclusively on Amazon Prime Video. Over 200 countries and territories from across the world will witness the spectacle. The high point will be Rihanna's Fall/Winter 2019 collection, unveiled on a backdrop of music from top performers.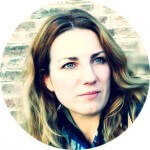 Melanie takes an active interest in all things Amazon. She keeps an eye on the latest developments and keeps Amazon sellers up to speed.