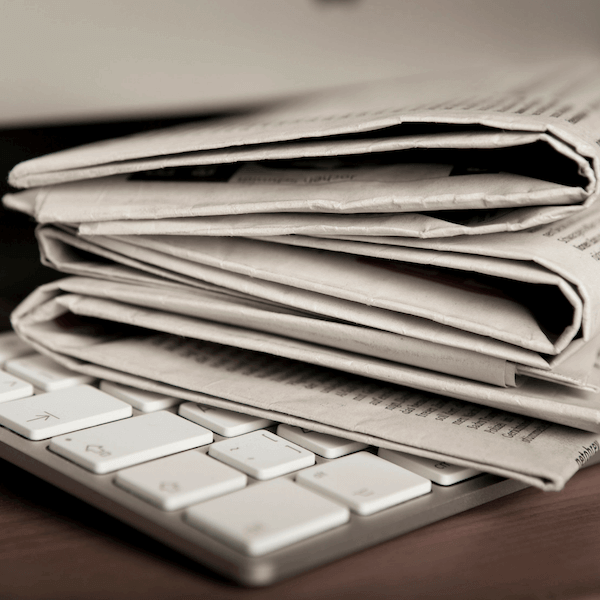 February is the shortest month of the year. But as our Amazon account holder digest will show, it's already an eventful one. Keep up with the latest news for Amazon sellers and find out what Amazon's up to this month.
New Condition Guidelines
Amazon.com updated its condition guidelines at the end of last year. Please read the Condition Guidelines page. Notice that the 'Certified refurbished' conditionProducts can only be listed on Amazon if… More was replaced with the 'Renewed' and 'Open Box' categories. Also note the guidelines currently in place for renting textbooks and musical instruments.
Auto-Enrolling for Amazon Business
Amazon Japan now enrolls third-party sellers to Amazon Business without asking. Check your inbox for a notice sent to every seller's mail address. It introduces the Auto-enrol pilot program and mentions how to unenrol. There's a brief presentation of features like Quantity Discounts and Business prices as well.
Account Health Shows Review Issues
The Account Health dashboard in Seller Central shows sellers when there's a policy breach. Last month, Amazon added a section about Restricted Products on the dashboard. This usually involves selling an illegal or unsafe product on Amazon.
As of Jan. 30, 2019, the dashboard also includes a section on policy violations. It now displays recent violations of the Customer Product Reviews policy. It also tells you the steps you need to take to start selling on Amazon again.
Amazon UK Insights Feature
Amazon UK recently introduced a new buyer profile feature. It lets buyers know how many times other Amazon users have read their reviews. It's only available in the 'Private view' version of the personal Profile page.
It's not yet clear how this new section affects a buyer's reviewer status. Or, for that matter, if the feature will extend to other venues.
Old Templates Out on Amazon CA
Amazon.ca no longer accepts old inventory templates for specific categories. Sellers are urged to use the new templates. These are available on the Inventory file templates help page (sign-in required) in Seller CentralAmazon Seller Central is a portal or a h… More.
Alternatively, they can generate customized templates via the Add Products via Upload page under the Inventory tab. See Create your inventory file template for more information.
New Selling Restrictions on Amazon.in
Amazon.in recently removed some products to comply with new FDI regulation. According to The Hindu, Amazon can no longer sell through companies it holds equity in. As of Feb. 1, 2019, it's also not allowed to demand exclusivity from sellers, either.
The retailer has pulled Echo speakers off the website. All products branded AmazonBasics are also out. The same goes for brands Amazon has stock in, such as Presto and Shopper's Stop.
Tax Certificate for Sales To/From Germany
Retailers who operate from, hold stock in, or have customers in Germany must obtain a German Tax Certificate. The change came into effect at the beginning of the year and it applies to Amazon sellers too. They must provide a copy of the certificate to Amazon to continue selling on the marketplace.
To apply for one, you should first be tax-registered in Germany and hold valid Tax ID. You should then submit an application to the tax office in Germany that issues certificates to companies in your area.
Amazon Pokes Fun at Alexa at the Super Bowl LIII
Is Amazon Alexa going to the dogs? No, it's just a commercial. The Super Bowl LIII commercial, that is. It features Forest Whitaker, Harrison Ford, and the Broad City girls. It goes like this: when they say the wake word to their Alexa-enabled devices, an Alexa skill goes horribly wrong.
NASA's very own identical twin astronauts, Mark and Scott Kelly, also make an appearance. Together, they showcase smart Amazon household features in zero gravity. And they stumble on a glitch.
Despite the novelty, none of the smart home devices featured here are for sale. With one exception – the AmazonBasics microwave. But one thing is clear: Google Home and the Alexa app are on everyone's lips.
Meet Scout, Amazon's Delivery Robot
A new six-wheeled self-driving robot called Scout has started delivering packages to Amazon Prime customers. People will have their packages delivered to their doorstep by Scout. All they need to do is reach inside the robot and pull out their package.
Six of these devices have already been deployed to Snohomish County, not far from Amazon's headquarters. Each robot is monitored by an Amazon employee who travels alongside it at all times. Click here to learn more about Amazon Prime.
Note: Prime members can access the entire Amazon music database with Amazon Unlimited. Prime Video app users can now also sign up to the Eurosport Player.

 
Service Providers Invited
Amazon is inviting service companies to become part of their provider network. Third-party providers who specialise in any of the fields listed there are welcome to apply. They range from imaging to international shipping.
Those who join have access to Provider Central. Their services are featured on the Service Provider Network page. Sellers who click on their listing are taken to their company profile page. If they're interested, sellers can raise a service request on Amazon. More on this here.
Webcam Video for Seller Sign Up
Amazon is reportedly trying facial recognition on sellers. Buzzfeed claims a seller was asked to take a 5-second video recording of his face in January. The recording was part of the seller account sign up. Buzzfeed sources suggest this may deter sellers from opening multiple accounts.
Reusable Bezos Rocket Blasts Off
Blue Origin is a spaceflight services company founded by Jeff Bezos in 2000. It recently sent its reusable New Shepard rocket into space. On Jan. 23, 2019, mission NS-10 took to the skies on its tenth mission. It carried several NASA payloads (experiments), which spent a few minutes in weightlessness.
https://www.youtube.com/embed/1E-3Bk2wpxo

Melanie takes an active interest in all things Amazon. She keeps an eye on the latest developments, and keeps Amazon sellers up to speed