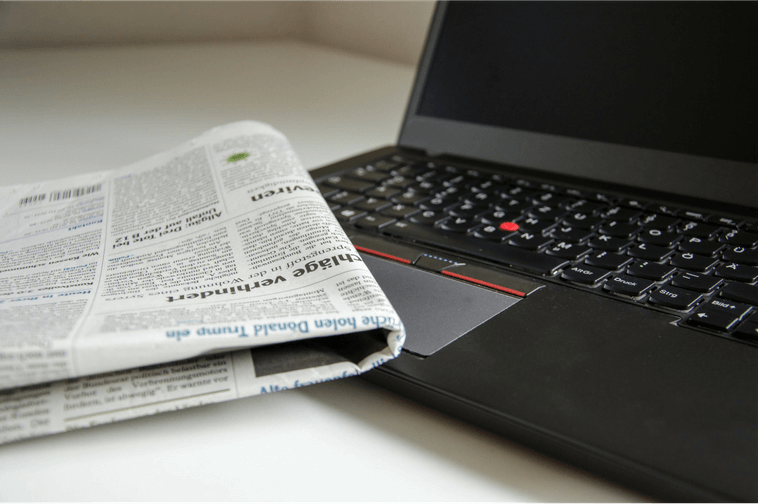 The sales season is right around the corner, so don't miss a beat. Lend us your ears to find out about all the latest Amazon seller news to grace our own ears.
Bye-Bye Review Down-voting
News flash: competing sellers can down-vote each other's good reviews on Amazon. Likewise, they can downvote their own bad reviews with a "Not Helpful" click. But not anymore. Amazon started removing the "Not Helpful" button on its European venues. More on this Amazon seller news from Sellics.
Review Policy Update
Amazon has updated its review policy and clarified what sellers can and can't do. This newsletter update (Sign-in required) says sellers are granted one review request per order via email. Here's what's been banned:
sending requests only to buyers with positive experiences;
asking only for positive reviews;
asking buyers to send negative testimonies to you directly.
As seen here, the new policy also bans compensations of any kind. This includes future discounts or other benefits usually mentioned on product inserts.
GTIN Exemption Via Seller CentralAmazon Seller Central is a portal or a h… More
Sellers need GTIN exemption to sell items without a UPC, EAN, ISBN or JAN. But private label sellers can now apply for one much easier, without sending Amazon hefty spreadsheets. Simply fill in your details on a form in Seller Central. Then attach any supporting documents. More on GTIN and what this Amazon seller news means to you.
Compulsory Invoicing for Business Customers
Valid VAT invoices are now compulsory with all Amazon BusinessAmazon Business is Amazon's wholesale … More orders. After dispatch, invoices must be sent in PDF format within one business day. Sellers not required by law to apply VAT must still provide a receipt.
To comply, check for the Business customer label on the Manage Orders. Click on the buyer's name and attach a PDF receipt or invoice to a message. Otherwise, use the VAT Calculation Service. Amazon will then generate your invoices for you automatically.
FBA Referral Fee Discount
Amazon is taking 20% off referral fees on eligible FBA sales for the rest of the year. The list of eligible ASINs is made available to sellers after they sign up to FBA. More on this Amazon seller news here.
High Traffic ASINs also entitle sellers to 6% off referral fees until Dec. 31, 2018. This applies to both MFN and FBA channels. What's the catch? Sellers must reduce their total price by 9%. To enrol your eligible items, use the Fee Discount section in the Pricing Dashboard.
Amazon Tags On Listings
Seller Central forum users flagged up a new tagline used by Amazon. You may be familiar with 'Customers who bought this also bought'. Amazon also uses the 'Because you purchased…' tagline. According to CNBC, there's a new type of recommendation specifically for Amazon brands. It comes with the tagline "Similar from Our Brands".
Amazon Supports Non-Latin-1 Characters
Amazon now enables buyers to place orders using non-Latin-1 characters. These will appear on their shipping labels as they are. Buyer Names and Addresses will include Arabic, Polish, Czech, Hindi, Chinese, and Turkish characters, among others. Sellers are urged to check that their software can read Non-Latin-1 characters.
Amazon Services Europe Moved House
Amazon Services Europe S.à r.l. has moved to:
Amazon Services Europe s.a r.l.
38 avenue John F. Kennedy
L-1855 Luxembourg
From now on, sellers are urged to direct their correspondence to the new address.
Stricter Shipping Requirements for SFP Sellers
According to Tamebay, Amazon tightened its requirements for Seller Fulfilled Prime merchants. As of Oct. 1, they need to buy at least 98% of their labels via the Buy Shipping tool. That's 3% more than was previously the case. The minimum On-Time Shipping Rate requirement of 99% and maximum Cancellation Rate of 1% still stand.
Simpler Way to Display Prices on Amazon
Amazon marketplaces now display the current price offer more consistently. Amazon replaced the 'Sale Price' wording to 'Price' on European venues. Basically, sellers can no longer enter a pre-discounted price with their inventory upload files. Instead, they can use the Recommended Retail Price (RRP) field.
Higher Postal Fees for U.S. Deliveries
The U.S. Postal Service proposed charging 5% to 11% more for its deliveries. If it's approved by the Postal Regulatory Commision, the uptick would take effect at the end of Jan., 2019. This may affect all private couriers that use the USPS for 'last mile deliveries'.
Multiple Venues. One Dashboard. BIL
The Build International Listings (BIL) tool enables sellers to view active listings across European and North American venues together. Look for the "List globally" widget on the Seller Central homepage. It will take you to the new interactive dashboard showing cross-listed items.
Amazon FBA Shipments with Restock Tips
The Send/Replenish Inventory page now displays a recommendation for the number of units to restock. Access the feature by selecting products from the Manage Inventory page. Then choose Send/Replenish Inventory from the drop-down menu called Action on Selected. To configure your recommendations, use the View details option in the Restock Inventory menu.
Amazon Brands Recruiting
In other Amazon seller news, it seems that Amazon is trying to ramp up and diversify its private label business. The new Our Brands page invites both brand owners and manufacturers to sign up and have their products to be sold exclusively on Amazon. This seems to be part of the Amazon Accelerator Program.
Brand owners need to use the "Join the Amazon Family of Brands" button at the top of the page to apply, as mentioned in this CNBC article. Manufacturers are asked to sign up using the "Become an Our Brands manufacturer" button at the bottom of the page.
Alexa For Restaurants
SeverRooms will be introducing voice-enabled technology to the restaurant industry. Using Alexa funding to develop new Alexa skills, the company will try to integrate Amazon Alexa in restaurant operations. The aim is to enable restaurant owners and workers to provide a more personalized service.
Amazon Launches Storefronts
When the Amazon Storefronts page was launched, it wasn't featured in our Amazon seller news report. In fact, it nearly went unnoticed outside the USA. But the nationwide TV commercial and press release brought it to the attention of American shoppers.
So, what's all the fuss about? Amazon Storefronts caters only to customers who want to buy from US-based SMBs. The page features only local artisans, family-owned businesses, and innovators.
https://www.youtube.com/embed/5u5Nlvj2kgc

Melanie takes an active interest in all things Amazon. She keeps an eye on the latest developments and keeps Amazon sellers up to speed.