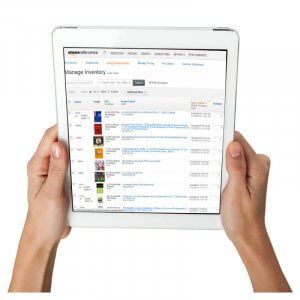 As the year 2016 draws to a close, Amazon is rolling out new fees, tools, discounts, and guidelines, as well as a store. Read the latest Amazon seller news, and you'll be off to a good start in Q1.
1. Amazon Go for Shopping on the Go
Amazon's go at brick-and-mortar Go stores is the latest Amazon seller news headlining business papers. The first Amazon Go store will be open for business at 2131 7th Ave., Seattle, Washington in early 2017.
To shop here, you simply access the Amazon Go app, scan your smartphone at the entrance, grab what you need, and then walk out. You don't need to stand in a line to check out. In fact, you don't even need to take out your wallet. What you owe will be deducted from your account automatically using 'Just Walk Out Technology'.
2. Amazon.de Available in Polish and Turkish
Back in 2015, the Amazon.de website was made available in English, and at the beginning of 2016, it was also translated in Dutch. Amazon Germany is now translating its listings and offering customer support in Polish and Turkish for the benefit of international customers.
To access the EN, NL, PL and TR versions of the website, simply click the globe icon at the top of the navigation bar. To review your shipping preferences for international orders, click the Shipping Settings option in your Settings menu on the top-right corner of your Amazon Seller CentralAmazon Seller Central is a portal or a h... More Europe account homepage.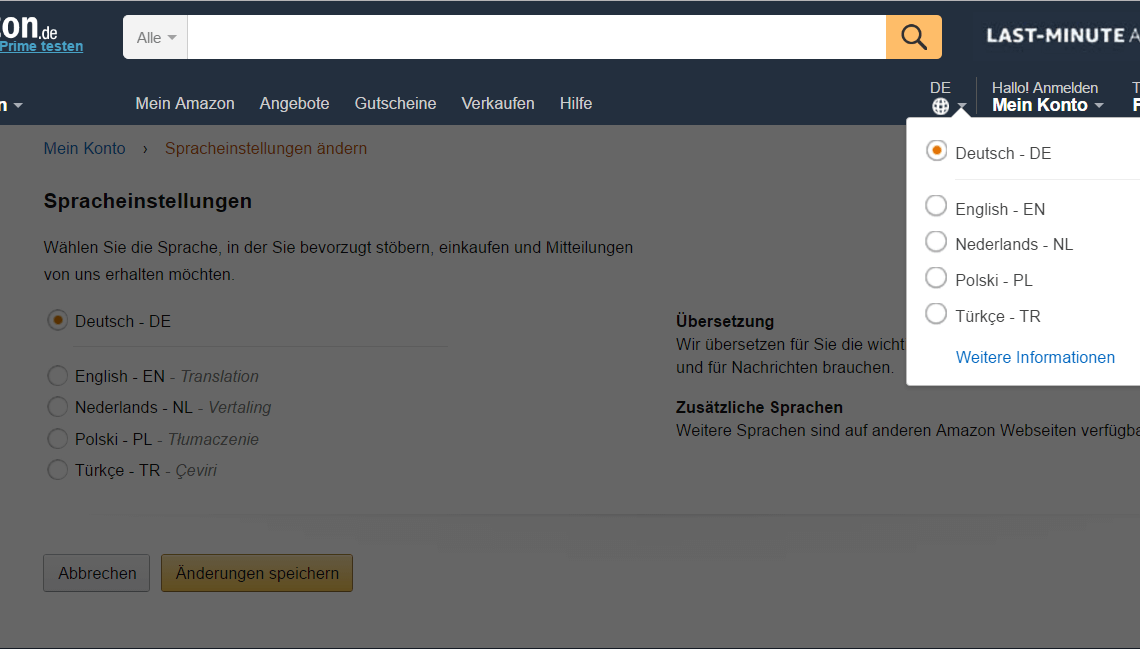 3. Amazon Seller App Upgrade
The Amazon Seller V3.8 upgrade was recently launched. Available on iOS and Android worldwide, this app enables you to manage your seller account remotely.
You may remember that we posted a back-to-back comparison of this app and Profit Bandit on our blog. Since then, Amazon Seller has come a long way. Here is what you can do with some of the app's newest features:
Take and edit product photos using the Photo Studio option in the left navigation menu;

Manage user permissions to limit the amount of information employees have access to;

Be notified when customers ask for quantity discounts (US Amazon BusinessAmazon Business is Amazon's wholesale ... More Sellers only);

Receive business prices and quantity discount recommendations (US Amazon Business Sellers only);

Set your quantity discounts and business prices (US Amazon Business Sellers only);

Use the barcode scanner to sell your products.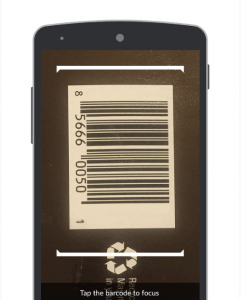 4. Variation Wizard Feature Launched
We mentioned in Digest IX that the 'Add a Product' feature is simpler and faster, and that it now comes with extra tools. The Variation Wizard has recently been added to the list of options. It's an interactive tool that enables you to create parent-child variation relationships in bulk with an auto-populated inventory file template. In other words, you can now add a new child variation to an existing listing created by you or another seller.
To access this feature, go to: Inventory > Add a Product > List many products via bulk upload > Add a Variation using Variation Wizard.
5. Amazon Tackles Phishing
An increase in the number of phishing attempts has determined Amazon to send a list of instructions to sellers. It includes some basic security measures meant to protect account data. Most of the information is already available on a Help page. Amazon recommends that you:
Check the sender's email address (domains like @Amazon-service.de or

@AmazonDE.de

are )

Read the text thoroughly to spot spelling and grammar for typos

Check links for spelling mistakes (like 'amzon')

Copy the URLs and paste them into your browser, rather than clicking on the links given in the email

Report the incident in an email to

stop-spoofing@Amazon.com

, with the original phishing email attached or forwarded.
In the event that your seller account is compromised, Amazon recommends that you:
Scan for viruses;

Change Amazon login password immediately and update your seller account name;

Contact Seller Support and then the bank(s) to set up a fraud alert;

Check inventory and order reports or files, and delete any unknown items;

Make sure your contact information for customer support and order notifications is correct.
6. Changes to Shipping Prices and Selling Fees on BMVD
Sellers of Media products on the Amazon.com Marketplace will:
offer free shipping and set their own shipping prices based on the delivery area for Books, Music, Video, and DVD products starting March 1, 2017.

compete for the Buy BoxThis refers to the situation where a sel... More for eligible Books in new conditionProducts can only be listed on Amazon if... More starting in late Q1 2017

notice changes to their Selling on Amazon fees as of March 1, 2017.
The new Selling on Amazon Fee changes are as follows:
 Referral Fee will be a percentage of total sales price (shipping and gift wrap charges included), not just item price, set at 15% on BMVD excluding Video Game Consoles and 8% on Video Game Consoles.
7. New Inventory Planning Tools
The Inventory dropdown menu now includes an Inventory Planning option. Clicking it reveals pages designed to show key inventory metrics, excess or old inventory in FBA and listing performance alerts.
The following Inventory Planning tools are now available to all FBA sellers:
Inventory Dashboard with summary cards revealing key inventory metrics, access to various inventory      tools and inventory reports, and the Fix Stranded Inventory page.*
Manage Excess Inventory shows excess inventory in FBA and recent sales performance for each product.
FBA Inventory Age offers a breakdown of FBA units by age and associated long-term storage fee estimates.
*also available to FBM sellers
8. Buy Shipping Tool Supports Labels to Mexico
US sellers shipping orders to Mexico can now use Buy Shipping Services in Seller Central to label their boxes and ship via DHL. To use this new feature, log into your Amazon Mexico seller account, go to Manage Orders in Seller Central and then click the Buy Shipping button.
9. Change to Condition Guidelines
You may have noticed over the past two weeks that your listings were affected by new condition guidelines. In short, these revised guidelines state the following:
Category: Electronics, Musical Instruments, Home (Furniture, Interior, Kitchen), Home Appliance (Small White Goods Home Appliances), Stationery and Office Supplies, Personal Computers / Peripherals, Large Household Appliances, Cameras.
To list an item as new, you must include a description in the 'condition' field, otherwise the product will not be listed either as new or used.

Items with an active or out-of-date warranty can only be listed as used items.

Items with an activated or out-of-date normal manufacturer's warranty can't be registered.
10. Amazon UK Prohibits Incentivized Reviews
We mentioned Amazon.com's ban on incentivized reviews in a blog post some time ago. Following the ban, around 500,000 incentivized and non-verified reviews were deleted, according to ReviewMeta, even though they carried little weight in Amazon's rating system. The ban has now officially extended to other venues, including Amazon UK. The list of prohibited seller activities on all venues now includes:
providing free or discounted products, gift cards, discounts, cash payments or other compensation;

providing or withholding freebies or discounts on the condition that the buyer writes a review.

using a review service where people must write reviews to continue to be members.

using a review service that rates buyers based on their reviews, or where their reviews are monitored by registering their Amazon public profiles.
The following seller activities are still allowed, if they don't clash with the conditions mentioned above:
providing advance review copies of books;

offering discounts available to all buyers;

providing freebies at trade shows, but only when there's no way to monitor if the buyer has reviewed them
11. VAT Tools and Resources Page
Amazon has teamed up with KPMG to provide a VAT Litmus Test for Amazon sellers from outside the EU selling to EU customers. The test determines whether sellers should register for VAT within a certain country. It's based on factors such as the country a company is headquartered in, the origin of products, the nature and location of the customer base, and the sales volume. More information on VAT compliance requirements is available on the new Amazon VAT resources page.
Amazon also launched the Amazon VAT Transactions Report. It provides detailed information for sales generated through Amazon's European Marketplaces and across the Amazon European Fulfillment Network (FBA and Multi-Channel Fulfillment). The Transaction Activity Report before it is no longer available.
12. FBA Revenue Calculator Update
Sellers now have the option to compare fulfillment costs for FBA versus FBM orders using the new FBA Revenue Calculator. It now requires fewer entries and it can suggest estimated costs if you're not sure what they amount to.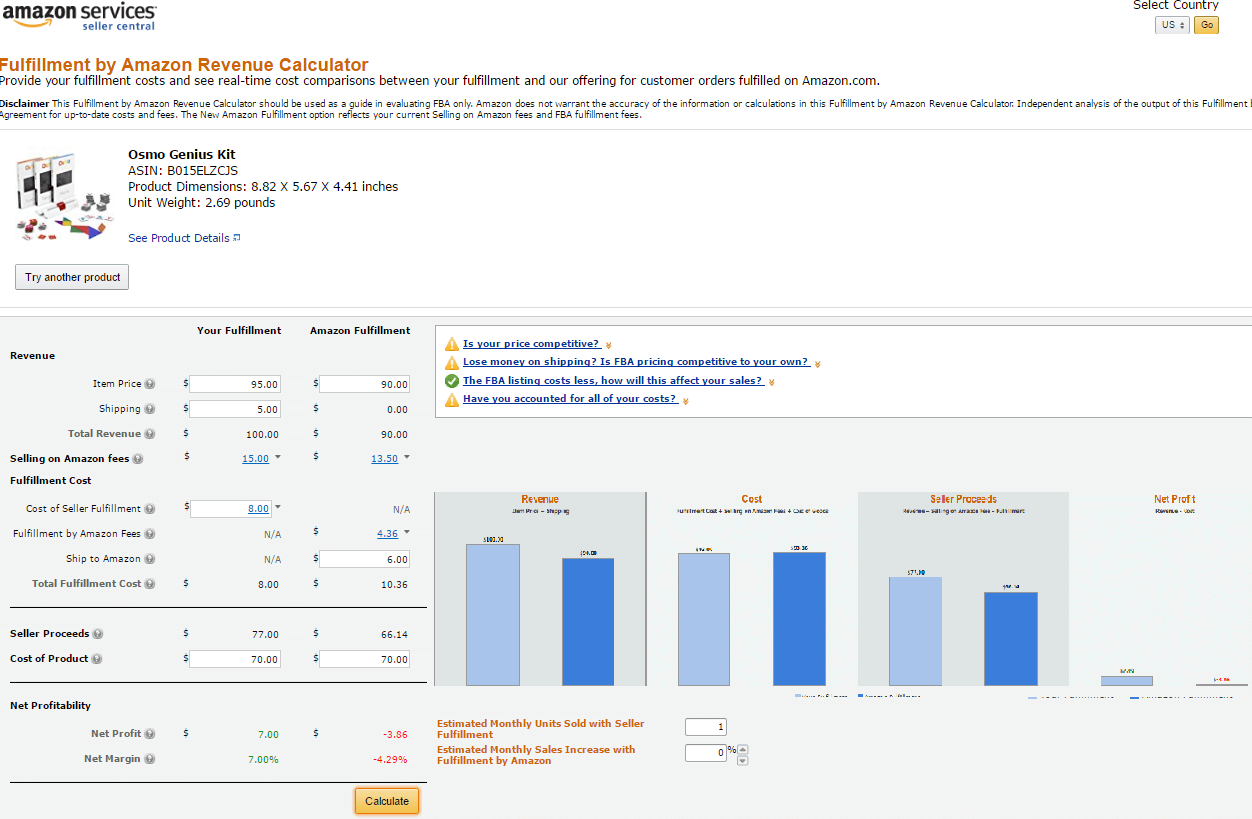 13. Listing Quality and Suppressed Listings Report Enhanced
The Listing Quality and Suppressed Listings Report can now be used to edit your listings in bulk. Add missing or invalid product information to active and suppressed listings in bulk, instead of using multiple Excel files.
To use it, go to the Inventory Reports page, download the Listing Quality and Suppressed Listings Report in Excel format, edit it and then upload it as a feed on the Add Products via Upload page.
14. New Referral Fees for Watches, Beer and Wine
Starting February 1, 2017, items in the Watches category will have a referral fee of:
16% on total sales price up to $1,500;

or $2.00 minimum fee per item, if greater than the previous;

another 3% for the portion of the price that's above $1,500;
| Note: Total sales price = item price + shipping charge + gift wrap price|
On the other hand, there is a 2% Referral Fee Discount for Beer and Wine for the period Dec 1, 2016 to Nov. 30, 2017.  The new Referral Fee for these products is now 10%
15. Amazon Business Lauched on Amazon.de
The Amazon Business Seller Programme is a free program aimed at B2B sellers. The program enables sellers to:
display quantity discounts and exclusive business offers;

enjoy reduced referral fees on large orders;

pre-enrol for automatic VAT invoicing;

create quantity discounts;

accept pay-by-invoice;

display net prices.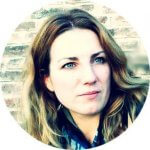 Melanie takes an active interest in all things Amazon. She keeps an eye on the latest developments, and keeps Amazon sellers up to speed.