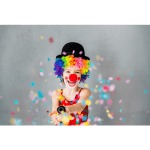 What better time to catch up on your gossip than April Fool's Day? We've put together ten snippets of information about Amazon, nine of which are true. Can you spot the fib, or could all these Amazon rumors be true?
Going Gaga Over Drones
Geekwire claims Amazon got a patent on an 'unmanned aerial vehicle' that delivers packages to people. What's interesting is the first drawing sheet in that filing, which depicts a man waving frantically at a drone to signal where it should land. Where's the fire, eh?
Mirror, Mirror, On the … Cloud?!
Speaking of patents, Echo Look was all the rage last summer, but it could be mere months before Amazon's blended-reality mirror makes it to your shopping basket. Picture this: you put on an outfit, you look at yourself in the mirror, and you see a virtual reality version of it, with an entirely customizable background. Don't you wish you'd thought of it?
Amazon Joins Forces With x-FDA Official
There's a rumor that a former FDA official, Taha Kass-Hout, recently joined Amazon's Grand Challenge Team. Known internally as 1492, according to CNBC, the team works on hush-hush moonshot projects. Kass-Hout is thought to become involved in navigating the regulatory processes related to the launch of new health software and hardware products.
Amazon Music Storage Service Deadline
Sadly, Amazon will no longer be hosting imported music for Amazon Music Storage subscribers after April 28, 2019. If you were one of those who paid for storage for up to 250,000 songs, you need to select 'Your Amazon Music Settings' > 'Keep My Songs' before your subscription ends. Otherwise, you'll lose access to them all. The same goes if you signed up for the free 250 song storage plan.
GoDaddy Goes AWS
We heard it on the grapevine that GoDaddy, a domain registrar and web hosting company with some 17 million users, is due to migrate its computing infrastructure onto Amazon Web Services. According to a recent press release, GoDaddy is using Amazon's Graphics Processing Unit to speed up its analytics and its Elastic Container Service to run Kubernets workloads, while Amazon is trying to incorporate some of GoDaddy's website and domain technology.
Whole Foods Executive Exodus
It looks as though Whole Foods Market is hemorrhaging executives and senior managers. According to The Wall Street Journal, VPs on both sides are trying to tone down the impact. Meanwhile, Amazon is busy slashing prices, improving its 2-hour grocery delivery service, tweaking WF's inventory management system, and promoting the new Amazon Prime Rewards Visa Signature Card with 5% back on Whole Foods shopping from Prime members.
Whole Foods 7-Minute Firing Spree
While we're on topic, it seems Whole Foods fired many of its store graphic artists last week over a conference call. The company has about 450 stores. Ironically, the staff will still be expected to work until the beginning of July to collect severance pay, because WF wants to keep its current signage.
TenMarks Missed the Mark
It was only a few months ago that we announced the launch of TenMarks Writing, a tool designed by the Amazon Education team to help teachers make learning more fun. Unfortunately, Amazon says its winding down its involvement in the project, and TenMarks will no longer be available after the end of the 2018-2019 school year.
Amazon and The Three-Body Problem
A Chinese sci-fi novel series called 'The Three-Body Problem' is due for TV adaptation. With an initial $1 billion investment from Amazon, who picked up on the hubbub sparked by a recent review from the President himself, the TV series is bound to be a hit.
Amazon Hosts Monoprix Sales
Reuters reports that upmarket French supermarket chain Monoprix will be selling its groceries on Amazon soon. There will be a dedicated virtual store for these products on the Amazon Prime Now app, as well as the amazon.fr website.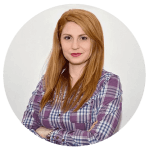 Maria is in the Business Development team of SellerEngine Software. She enjoys the challenge that novelty brings when expanding online businesses, and untangling tangled strings when trying out new things.  The greater the effort, the sweeter the reward, isn't it?