Editors note: This is a guest post by Laura Quin, Senior Manager of Brand Marketing and Communications at World First
Whether you're just starting out or are a seasoned pro, there's always one common goal for online sellers – growing your bottom line. And with the US e-Commerce market generating $423 billion in sales, according to a report from eMarketer, there's plenty of opportunity to do so. But what about looking further afield and exploring beyond the domestic market?

The figures make it sound appealing for sure. eCommerce markets outside of the US were responsible for an enormous $1.5 trillion in sales last year – or put another way, 80% of all global ecommerce sales. It's not just the sheer size of the non-domestic market though. Here are some more reasons you should think about stepping into new markets:
The growth prospects for cross-border ecommerce sales (selling from one country to consumers in another) are expected to quadruple in size by 2020 according to ecommerce giant Alibaba.
There's less competition with only 1 in 3 domestic US sellers anticipating taking their business international in the next 12 months according to a 2016 survey by PayPal.
And, it's easier than ever before to take the leap and expand your business, thanks to marketplaces like Amazon, eBay and Rakuten.
Before you get started selling internationally, there's a few things you'll want to have straight though.
First off you'll want to do your research and make sure that where you're planning to expand your business, has strong demand for your products. Think in terms of culture, climate and demographics when comparing your product in the new market. And be aware of any local product laws that apply. Not every region has the same rules and regulations as the US when it comes to things like product ingredients for example.
Secondly, when it comes to some countries like France, Germany, Japan or China, there will be more in the way of translation and localization needs than choosing to expand to the United Kingdom, where we share the same language. In Japan, for example, Amazon requires you to have native speakers on hand to provide customer service in order to keep your account in good standing. But don't worry about having to do that in-house; there are many providers specializing in other cultures and languages that can help.
Finally, there's shipping and logistics. Some sellers prefer to use the marketplace's own fulfillment options, like Amazon FBA, while others prefer to go with a specialist logistics provider especially when they're starting out in a new market. It's key to get to know the market and the most efficient shipping and logistics routes. And don't forget any tax liabilities that you could incur in the new region – from VAT in the UK and Europe, to Consumption Tax in Japan, to name a few. There are plenty of experts out there to help you navigate this area.
Once you've picked a new market and your sales are coming in, keep in mind that these earnings will be in a foreign currency. Typically, the marketplace will transfer these funds back to your domestic bank account for you at a time and exchange rate of their choosing. Instead, companies like World First are able to provide you with an in-country receiving account, which lets you take control of when your funds are transferred, while also offering competitive, transparent exchange rates. The marketplace transfers your earnings to your in-country account and you can then transfer your funds back home, potentially saving hundreds of dollars on conversion costs every time.
So what are you waiting for? A world of new customers and opportunities await.
About World First:
World First specialize in making international payments simple, fast and fuss-free for businesses with global ambitions. We combine best-in-class technology with award-winning customer service to provide our clients with a better way. We operate all over the world and have over 600 employees based in six offices in London, Sydney, Austin (TX), Hong Kong, Singapore and Amsterdam. We've helped over 120,000 people, small businesses and online sellers transfer over $76bn since we launched in 2004. Our clients never stop. And neither do we. Find out more here.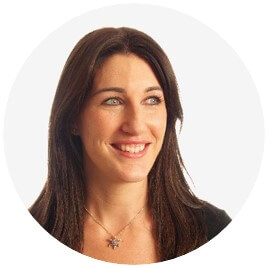 Laura Quin is a Senior Manager of Brand Marketing and Communications at World First. With over 8 years of experience in the international payments industry, Laura has a wealth of knowledge understanding the needs of online sellers and business owners when it comes to growing their business globally and making international payments. Her career spans experience in the London office of World First, in Washington D.C., and now in Austin, TX. She has a keen interest in all things payments, foreign exchange, and small business, but in her free time has a passion for golf, reading, traveling, and fitness.