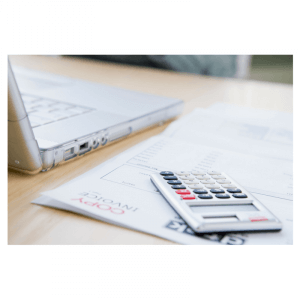 It's been a while since the Seller Dashboard started displaying this status alert: 'Your account is at risk of being suspended'. This feature has become such a hot topic that saving an Amazon account at risk of being suspended is almost as important to sellers now as ungatingPlease see "Gated" brands is. So we'd like to show you how we deal with these alerts and how Amazon responds to appeals, but also to recap some of our tips on tackling gated Selling certain products and bran... More brands.
Amazon sellers reach out to us at SellerEngine on a daily basis, and we're happy to help. As part of the services package we offer, Listing Reinstatement provides assistance to many sellers faced with notifications or bans. So, we've noticed that sellers are becoming increasingly worried about listing suspensions. Ever since the new Account HealthAccount Health is an Amazon page which c... More Dashboard layout was implemented, it's brought all these potential risks to their attention.
The Account Health dashboard displays your performance for the trailing 180 days. At-risk listings are flagged for being inauthentic or for safety concerns (and these may include items that are not as advertized, in poor conditionProducts can only be listed on Amazon if... More, or with product description discrepancies).
Visualizing your risks this clearly can be daunting. My suggestions for tackling notifications and appeals were briefly laid out in a recent interview I was thrilled to have with Ed Rosenberg of the Amazon Seller Group TG. As always, it's been a pleasure to share my experiences and help answer some of the group's questions in the process.
In this interview, we went over two of the most relevant and troublesome issues for those who have been selling on Amazon this quarter. One is the issue of dealing with 'at risk' products flagged by Amazon and displayed in the newly implemented Account Health dashboard. Another is the matter of 'ungating' restricted Selling certain product categorie... More brands. Here are my suggestions on these two topics:
'AT-RISK' ASINs
The Account Health dashboard has been displaying a status alert for some time. It flags up items with complaints no older than 180 days that put the Amazon account 'at risk'. When the dashboard was implemented, beside suspensions that genuinely needed to be addressed, it started flagging items that had already been the subject of an appeal. It also included items that sellers never received notifications for or received them by mistake.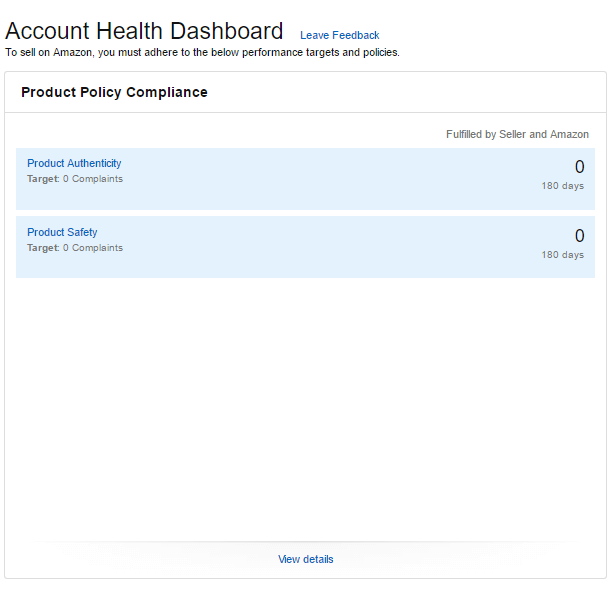 So, here's how to tackle the three types of notifications you should expect to receive from Amazon:
1. Notifications for ASINs never brought to your attention before
Notify the Amazon Seller PerformanceA measure of how well Amazon sellers are... More team immediately. Amazon may acknowledge the message and let it go, or it may ask you for a POA just the same. Remember the step-by-step approach to making an appeal to Amazon, if that happens.
2. Notifications for ASINs that have already been appealed
In this case, all you need to copy-paste the original email that confirmed your right to sell the item in question and mention the date you received that confirmation. Amazon may flag the ASIN again, even if you've been approved to sell it, so keep a record of all your communications.
3. Notifications for listing suspensions that have never been appealed
This is where you need to take action. More often than not, Amazon will ask for invoices along with a Plan of Action. But because these orders can be several months old, you may have trouble locating the invoices, amending them or forwarding them along to Amazon. However, you're welcomed to submit invoices older than 180 days on two conditions:
they are your most recent invoices from that supplier;

the quantity stated on the invoice matches the sales volume that shows up in your account.
Once you start working on the three sections above, your 'Amazon account at risk' flag will most likely be removed. That's regardless of whether you've sent your appeal. But don't expect the same result for all your listings. Amazon sometimes reconsiders and adjusts your health dashboard figures. Other times, they just acknowledge the fact that they received the message, but say they cannot make any changes to what the dashboard displays.
As you can see, the system is far from perfect. That being said, the dashboard comes in very handy. Problems tend to accrue on Amazon, so the dashboard prevents you from being caught off-guard when a suspension occurs.
Hints:
Don't panic if you have more than one notification in the At Risk section. We've seen sellers with up to 15 notifications, so even though you need to address the issue promptly, you shouldn't rush into it.
Even if you don't plan to relist your flagged items, appeal to Amazon for each and every notification. You never know when you may want to sell a certain product or range again.
It's all in the writing. While Amazon's decisions may be inconsistent, having the right approach and writing an adequate appeal will guarantee you the best outcome possible.
BRAND 'UNGATING'
The lists of official and unofficial gated brands are growing every day. This is something that affects two categories of sellers: those making their first attempt at selling a brand, and those being banned out of the blue after selling for some time.
As is the case with inauthentic item claims, sellers often have trouble 'ungating' these popular and valuable brands because there are various issues with their invoices. Here are some of my suggestions, which apply to restricted brands as well as inauthentic item notifications:
Make sure that the 'bill to' field on the invoices matches the company address saved in Seller CentralAmazon Seller Central is a portal or a h... More account.
Check that the suppliers are well-trusted in your business network, and look them up on Google. If they also have a brick-and-mortar shop, even better. Check the authorized supplier list for your products.
The minimum purchase on all 3 sample invoices together should be 40 units, spread across at least 5 different products.
The invoice should be as detailed as possible, showing the brand name too, not just the model number and features.
Use a different set of invoices rather than correct the old ones, or buy new stock just until you're ungated, so that you can ask for new invoices.
The optional comment field, only 166 characters long, doesn't make much of a difference. But you could use it to share a tiny URL with Amazon or add something that you feel is relevant about your supplier or your company's selling activity. Amazon clearly focuses on the invoices, though.
Hint:
Making several attempts to ungate a brand won't affect your account in any way, so try as many times as you need to appeal, once you get a hold of the right paperwork.
Your account's health and performance are essential to running your business smoothly. But with an Amazon account at risk of suspension or restrictions on the brands you can sell, you stand to lose money and growth opportunities. We hope you'll be able to put our advice into practice, but if you'd like more in-depth guidance on reinstating your listings, please feel free to browse our Listing Reinstatement section or drop us an email.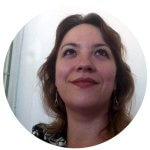 Elena is part of the Business Development team at SellerEngine. She explores online expansion opportunities and goes by the saying
"If you can't explain it simply, you don't understand it well enough"