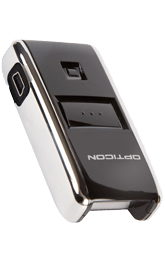 This product is currently out of stock
Opticon OPN 2006 Bluetooth Scanner – $315
The Opticon OPN 2006 Bluetooth scanner is perfect for anyone who needs to scan faster and more accurately.
Connects quickly and easily to iPhone and Android devices, as well as Macs and PC's.
Lasts for hours on a single charge and can be re-charged from any USB port.
Free Shipping for all US Orders!