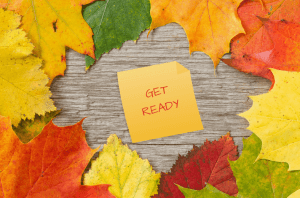 As October draws to a close, our attention turns once again to Amazon. The lead-up to Black Friday has been sprinkled with new restrictions, policies, tools and features. To tackle these new requirements and make the most of these policy changes, read and apply our 3 tried-and-tested Amazon selling tips.
A seller's work is never done. You've read our blog, applied our Amazon selling tips, and taken our advice. Your FBA shipments are ready and sent in time for Black Friday. You've crammed the remainder of your inventory in your warehouse shelves. You're waiting for the Q4 rush. What now?
Elena, our Account Rescue Specialist, was recently interviewed by Ed Rosenberg of Amazon Seller Group TG. In her presentation, she explained that all sellers should start with an inventory cleanup in Q4. Easier said than done, right? Not if you start applying these three Amazon selling tips right away:
Inventory cleanup
1. Purge Problem Products
To get your account in order, make sure that you comply with Amazon selling policies. This will ward off safety, intellectual property rights infringement and counterfeit suspensions. These were the main three reasons for listings, single accounts, or unified venue accounts to be suspended this year.
Sometimes, sellers stock items that come without an invoice because they sell well. There's no point jeopardizing your whole activity for a small part of your inventory. So if you have items like this, dispose of them.
While you're there, read our previous post on inauthentic items, and check your old invoices to make sure that they're compliant with Amazon requirements.
Other times, critical product reviews can pile up. Browse all your recent unfavorable customer reviews, and flag the orders and products involved. When there's mention of skin breakouts due to allergic reactions, for instance, Amazon's bots will signal an unsafe product issue.
A single safety complaint, whether by email or through a review, is enough to get you suspended. So, keep your Material Safety Data Sheets in order. Ask your suppliers about the specific tests, international standards and certificates relevant to your product. Also, if Amazon decides to reinstate your selling privileges, never re-list an item like this again.
When our clients come to us with these issues, we sometimes point them to our Account Monitoring service. It helps reactivate suspended listings and prevent further notifications or suspensions. Whether or not you rely on experts, though, it's essential that you monitor your Account Health every day and use the tools Seller Central has to offer.
2. Note Those Notifications
Secondly, evaluate and minimize the risks you're taking as you sell your items. As a precaution, be sure to review recent product recalls from the FDA and other relevant agencies.
Sometimes products you've sold for years can become restricted products. They don't have to be on the official hazardous or restricted products lists to get you into trouble.
Amazon will send you an email, if that is the case, so keep an eye out for notifications. Also, check your notification history to dig up issues you may have forgotten about. Make sure to de-list all items that could fall under the same restriction immediately!
3. Mend Performance Metrics
Thirdly, review your current performance, and look up items that have had a negative influence on your metrics. Your negative feedback rate, your A-to-Z claim rate and various other indicators can point you to them. These tend to be products that the customers believe were not as described.
To identify these problem items:
analyze customer complaints settled amicably to find the returns and their causes;
look for products that have been returned to you repeatedly;
research items with confusing brand names or product images (like realistic doll house furniture);
check your database for items returned without notice or authorization request.
Note: The imperfect order report has been removed from SellerCentral. To cross-check the number of problematic orders you find with the actual number of orders that were not successfully fulfilled, keep a record of your customer complaints and critical reviews. Generic software tools like a spreadsheet will do.
When clients come to us with a sudden drop in sales or performance, we recommend a professional account audit. It involves going over metrics, customer communications, feedback, product ratings, and business model to flag out risks and find opportunities for improvement.
Exercise Due Diligence
Now that you've finished your inventory cleanup, you should know that your work is not yet done. There are various aspects of your business that you may need to consider if you want things to run smoothly. Here are some of the steps you can take that relate to your entire business, not just your Amazon account:
keep track of suspension trends (fake cosmetics, paid reviews, inauthentic products, and safety issues);
research common issues with your products online, preferably before you source them;
place test orders with several suppliers, and compare the results;
carry out your own product testing, if possible;
check the official authorized distributors for your supplier's name before you buy;
ask to be mentioned as an authorized distributor on the manufacturer's site;
set your own targets, and carry out your performance metric calculations before Amazon does;
ask for assistance from listing optimization companies for extra visibility;
offer refresher courses to make sure your staff is always up-to-date with the latest policy changes;
if complying with Amazon policies involves changing your business model, find ways to adapt quickly.
If you'd like to share your own tips and techniques with our readers, please use the comment section below. For help with your Amazon account, please contact our Services Team for a free consultation:
Contact the Services Team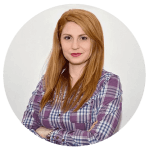 Maria is in the Business Development team of SellerEngine Software. She enjoys the challenge that novelty brings when expanding online businesses, and untangling tangled strings when trying out new things.  The greater the effort, the sweeter the reward, isn't it?