This is a guest post from Bill Widmer.
It may sound too good to be true, but get this: $88,000 is being spent on Amazon every single minute. Better yet for you, 16.7% of Amazon sellers make over $1 million per year, while 2.1% make a staggering $10 million annually.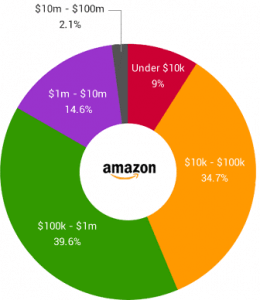 You're probably thinking… wait a minute, what am I doing wrong? Well, it's not sufficient to list your items on Amazon and call it a day. Selling on Amazon is, to put it simply, a number's game. The more eyeballs you get on your listing, the more items you'll sell. So how do you get people to notice your listing on Amazon? One way is to improve your Amazon store's search engine optimization (SEO). In other words, make it more likely for your listing to appear at the top of Amazon's search results. 
That's what this post is all about. Here's how:
1. Optimize Your Product Title

Make your product title a priority, because it's the very first thing a buyer looks at when browsing items.
You'll want to include the following keywords in your title:
     

Brand

     

Product line

     

Material or key feature

     

Product Type

     

Color

     

Size

     Packaging/Quantity
So for example, if you're selling pillowcases, your title might sound something like:
60 GSM Double Brushed Satin Stitched Pillowcase Set, Hypoallergenic, Wrinkle, Fade, Stain Resistant, Set of 2, Beige
Think of a few alternative keywords that your customers might use to search for the item, and include these as well. If you're selling Lord Of The Rings merchandize, for example, include "lotr" as a keyword as well. If you're selling popsicle moulds, another keyword that you could use is "popsicle maker".
PS: If you can't fit all your keywords into your title, you can include these as "hidden keywords" in Amazon Seller Central's backend. More on that here!
2. Choose The Right Amazon Product Category
You might be thinking, "Duh?" but placing products in the wrong category is a common mistake that newbie Amazon merchants make. 
And, yes, this can make a significant difference to your bottom line:
Teikametrics found that listing your items in the most optimal category greatly improves conversions, and can even result in 4 times more sales. Before you list your item, do a quick search and see which category it appears in.
Going with the same pillowcase example that I mentioned earlier, the correct category would be "Home & Kitchen". If more than one category appears when you type in your product, think about which category is more suited for your target audience. Simple as that!
3. Include Your Keywords in Your Amazon Product Descriptions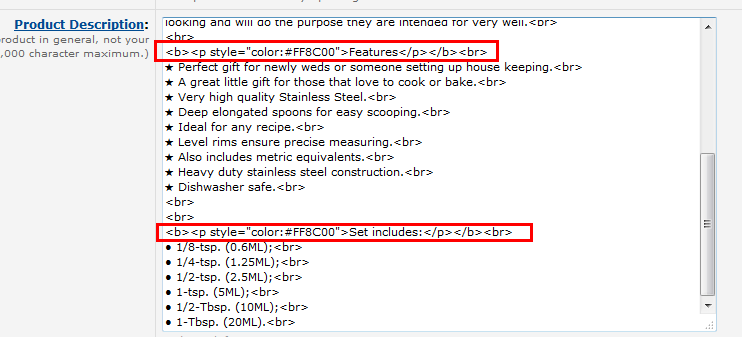 There are two things to take note of when it comes to product descriptions. Firstly, use subheadings and bullet points to break up the text, and make life easier for your customer. Secondly, use long-tail keywords to illustrate the benefits of your product. Don't bother stuffing your description with the same keywords as the ones in your title – this doesn't improve your Amazon ranking.
For the same pillowcase example previously mentioned, I'd go with something like:
     

Pillowcase made of 100% microfiber

     

Dust mites resistant; good choice of pillowcase for allergic people

     

Hypoallergenic and suitable for sensitive skin

     

No-iron pillowcase; low-maintenance with no ironing required

     

Envelope closure pillowcase so that the pillow is fully covered.

     

Softer and more breathable than Egyptian Cotton

     

Triple row of satin stitching for extreme comfort

     

Standard Size Set of 2 Pillowcase containing 2 Pillow cases size 20″ X 30″.

     

Machine washable on tumble dry low, long lasting and durable

     Suitable for all ages and great gifts for Mother's Day, Father's Day, Birthdays, Weddings, Business Gifts, and Christmas.
4. Beef Up Your Amazon Reviews
Image from E-Services Group.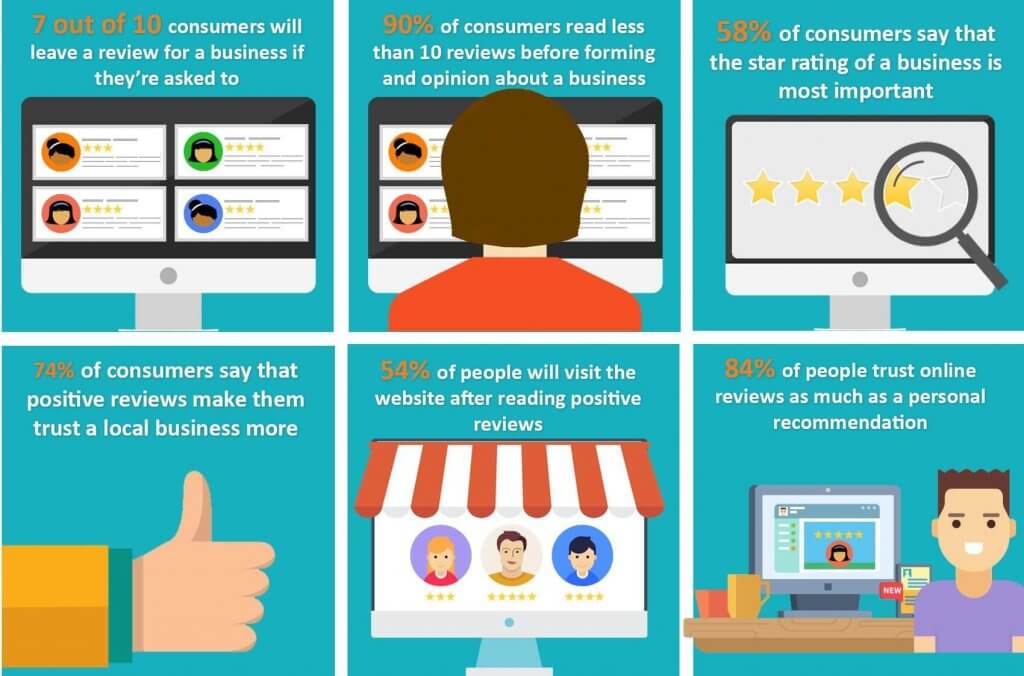 Whilst reviews might not impact your store's SEO directly, they do influence your conversion rate, which subsequently affects your SEO ranking.
So how do you get more reviews?
Offer an incentive, like a discount on your customer's next order, if they leave a review.

Send an email to your customers. While Amazon does this automatically, you can also send one of your own to increase your chances. (You'd also benefit from an

abandoned cart email

, if you're looking to maximize conversions.)

Leave a note in your product asking for a review. Better yet, print it directly on your product label. This is difficult if you're dropshipping on Amazon, but you may be able to work it out with your supplier.
Another great way to get more reviews is to work with an influencer. While many of them want payment to work with you, some will help you out if you just give them a free product or sweet deal for their followers.
Some parting words
Whilst Amazon is a great platform for merchants who are getting started with online selling, you can't just sit there, twiddle your thumbs, and expect sales to roll in. Remember: For every minute you spend procrastinating, $88,000 is being spent on Amazon! It might be time-consuming to go through all your product listings and optimize them one by one, but don't put it off. Once this is done, you'll be able to sit back and enjoy greater traffic to your listings (and more money in your bank) for a long time to come.
Hungry for more Amazon profits? Check out some of SellerEngine's fantastic Amazon products!
If you enjoyed this post, please take a moment to share it so that others may benefit from it as well!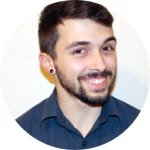 Bill Widmer is an eCommerce Content Marketing and SEO consultant. He's started or worked with over a dozen online stores to help them increase their sales and improve their search rankings. Cheers!