Reading Time:
4
minutes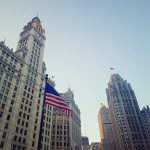 We're back from our third year exhibiting at IRCE in Chicago. And what an experience it was. We spoke with lots of Amazon sellers to get a beat on current industry demands and hot topics. We came away with some valuable takeaways that we'd love to share. Take a look at the highlights!
The IRCE 2018 Sessions
We were far too busy at our exhibitor booth to attend many of the sessions. Luckily, we heard from many attendees that the presentations were all packed. And that they offered something to each level of eCommerce expertise. Many new sellers got a lot of value out of the 101 type sessions regarding getting started. And lots of seasoned sellers reported picking up some great pro tips and insights that were new and useful. While we didn't get away much, we did have a very exciting Seth Godin sighting from our booth. 😉
The Exhibitor Floor
If you haven't been to IRCE, we'll start by saying the exhibitor floor is fairly massive. IRCE quoted over 600 vendors but on the floor, it felt like at least double that. Overall, traffic on the exhibitor floor was slightly less than in previous years. However, the conversations and connections made were widely reported to be of higher caliber and quality than previously. Our experience echoed that sentiment and we were thrilled to have great conversations around building a business on Amazon and optimizing for success.
The Networking Parties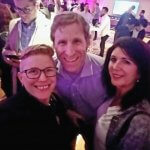 These are always a blast! It's nice to get a little more casual and make lasting connections with other people in the industry. We always love the get together put on by the fabulous folks at Retail Global. They know how to business and throw a great party!
Another super fun party was at one of favorite spots in Chicago, The Chicago Athletic Association. This one was hosted by MessageGears and 250ok. Not only was it such a fun party in the game room with amazing people to network with, our own Sellery Senior Account Manager, Kate Neal, got a shout out on LinkedIn for bringing her Portland heart to Chicago.
Key Takeaways
Amazon

account

and

listing

suspensions are still a hot topic. Our Services team is already hard at work beginning the account reinstatement process with several suspended sellers we met with at IRCE. Here's a quick tip: e

nsure you have all of the Amazon required documentation and invoices

before

you list and sell items.

The Private Label business model continues to gain momentum and popularity. We had many conversations around Sellery's

Private Label

feature set and our expert team of Sellery Account Managers are already busy showing our IRCE connections the flexibility and power of Sellery to maximize profits and sales for private label items.

A lot of sellers struggle with finding 'the one' or two or many private label items that will sell well at great profits. One piece of advice we heard repeated from more well established private label sellers was to not spend too much time looking for perfection. Test out different products and suppliers across a few different product categories. Not everyone will be a winner but most will likely be able to break even. Learn from those things along the way and, before you know it, you'll be an old hat at recognizing new tricks.

The debate continues on whether or not repricing should be done with an automated algorithm or with custom rules. Both camps have fervent fans but many sellers still aren't sold one way or another. But one thing remains certain, manual repricing is a thing of the past and a surefire way to ensure you always remain several steps behind.

Repricing in real-time seems to be something advertised by many, but delivered by few. Even Amazon recently admitted that their own 'real time' repricing tool that's offered for free takes a few minutes for price changes.

Sellery

still remains the stand out tool for true real-time repricing.

Dashboards are in higher demand than ever. Sellers are looking for quick insights into inventory and sales trends, alerts on potential issues, and action suggestions based on sales and stock data. We've been working hard on a new dashboard model. Do you have ideas of what you'd like to see in a dashboard for your Amazon business? Let us know in the comments!
See you in 2019!
Overall, it was a great year in IRCE. We already booked our booth for next year and are looking forward to bringing new tools and features your way between now and then. Thanks for reading! If you went to IRCE and have additional insights, please do share them in the comments below.