Reading Time:
4
minutes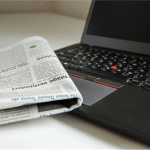 We're well into the new year and sales are down, making this the perfect time to take a step back and go over the latest bulletin fresh from the SellerEngine newsroom. Without further ado, we bring you this year's first batch of Amazon seller news, hot off the proverbial press.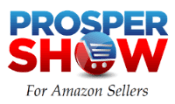 Prosper Show Returns
Vegas beckons again, so SellerEngine will be attending the Prosper Show this March. Just between us, this is not a conference; it's the conference. With talks and presentations created specifically for Amazon sellers and covering everything from crowdsourcing to sales funnels, it's easy to see why.
This year's speaker roster includes our very own Trish Carey and our favorite seller's advocate, ASGTG leader Ed Rosenberg. Prosper co-founder and former head of AmazonServices.com, James Thomson will also be speaking alongside countless veteran merchants and newcomers:
Samurai Agent, Amazon JP startup specialists
Video production company Lemonlight
Attorney CJ Rosenbaum
Virtuous Graphics
We'd like nothing more than to mingle with our old friends at the show, but we also hope to meet the new faces of online retail. So, please book a meeting or drop by booth 106 at the Las Vegas Convention Center on March 13-14, 2018. If you haven't purchased your ticket yet, you can use code 18xSellerE to save $100.
Buyer-Seller Messaging Loophole
You may remember Amazon introducing an email opt-out option in 2017 whereby buyers could choose not to receive unsolicited emails. But emails may not be classed as 'critical' even if they are important, so if buyers opt out, they will miss out.
Buyers will be receiving emails no matter what if the topics are: product customization, delivery scheduling and shipping addresses. But if they opted out, then they won't be receiving feedbackA performance rating on a scale of 1 to ... More and review requests, confirmations, product manuals, booklets, extra instructions, tips for making the most of their product, FAQ answers or suggestions, stockout notifications, shipping delay notifications, or any offers for discounts, replacements or alternative products. None of these are considered 'critical', so buyers who opted out wouldn't receive them.
However, there is a loophole. Amazon urged sellers to mark their emails as critical themselves if they want those emails to reach the buyers. To send important information to the buyer via email or Seller CentralAmazon Seller Central is a portal or a h... More messaging interface, you must now include the word [Important], brackets included, in the subject line. This applies to all venues.
Account Information Disclosure for German Seller
Amazon.de notified sellers at the beginning of the year of new compliance requirements. German tax legislation may require that they disclose some account and transaction information to the authorities on request.
Sellers are urged to review current tax regulation and data-gathering regulations for an overview of taxes applicable to them. There's also a list of independent tax advisors that may be able to help with VAT and other tax issues.
VAT on Remote Services
Amazon started charging certain sellers VAT on remote services this year, to comply with current governmental regulations. Residents of Albania, Belarus, Saudi Arabia, Serbia and the Emirates will be affected.
As of January 1, 2018, Amazon collects and remits VAT on various Selling on Amazon fees, including monthly subscription fees, at a standard rate. If you don't want to be charged, you must enter your VAT ID (Tax Identification Number – TIN).
To provide Amazon with your VAT ID if you're a resident operating in these countries, go to your Seller CentralAmazon Seller Central is a portal or a h... More account and follow these steps: sign in, sellect Setting>Account Info, choose Tax Information>VAT information, select your country, add VAT ID, accept the terms, and then click Save.
Buy Labels in Bulk
A new feature was launched in late 2017 for the Buy Shipping Services tool. It enables you to buy labels in bulk – up to 100 at a time – for Seller Fulfilled Prime and non-Prime orders. Simply set your Buy Shipping preferences to 'purchase labels in bulk'. Then go to the Manage Orders page to buy them.
New Fulfillment Fee A flat fee charged by Amazon for ... More Reminder
Sellers were reminded late last year that Amazon will be increasing fulfillment fees on February 22, 2018. An overview of the new fulfillment fees is available here, along with a brief analysis. Inventory storage fees are also due to change, so please follow this blog for an overview as soon as it's available.
Toyota and Alexa Take to the Road
If you buy a Toyota or a Lexus in 2018, you're likely to hit the road with Alexa. According to a recent CNBC article, you'll be able to have Alexa on car models with the Toyota Entune 3.0 App Suite or the Lexus Enform App Suite 2.0.
Drivers will be able to ask Alexa to play music, give them directions, identify businesses nearby, get weather updates, shop, interact with their smart home devices, and even open their garage doors. Alexa will also be able to start the engine or lock the car doors remotely.
Alexa and Wearables
Amazon's smart voice assistant is branching out. Some household appliances, such as Kenmore refrigerators and LG microwaves, were already powered by Alexa. But the Alexa Mobile Accessory Kit is now available to wearable tech OEMs. So, there's an expectation that we'll start seeing the smart VA on smartwatches, monitors, fitness trackers, headphones, smart glasses, and even smart jewelry.
For devices that already work with Bluetooth, having a smart voice assistant is as easy as connecting to the Alexa Voice Service via the Alexa app. Jabra, Bose, iHome, Beyerdynamic and many other brands have already pledged their support, according to Amazon. It's only a matter of time before smartwatches feature it as well.
On that topic, a new skill was recently released for Alexa: Amazon Seller Central. Alexa device owners can now ask the VA to access and manage their Amazon Seller Central account. You can ask how many sales you have made today, what your next payout is going to be, if there are any buyer messages you need to deal with, etc.